It has been a fantastic couple of days for wildlife on Bardsey. The non-avian highlight of the year, if not the last 10 years, came in the form of a pod of four
Killer Whales
(Orca), which were seen 3 miles off the West Side at 2215 on the 2nd. These beasts were seen well into the evening, and eventually headed off North at around 10 pm.
On the morning of the 3rd, a
Marsh Warbler
(the first since 2010) was heard singing in Cristin garden. The bird remained very elusive, affording only short views, and eventually disappeared up the mountain.
Later on in the morning, a fine male
Western Subalpine Warbler
was discovered above Nant Withy on the mountain, and this bird remained very mobile for the rest of the day.
Other noteworthy species seen in the last few days include the first
Crossbill
of the year, a
Cuckoo
and a
Storm Petrel
.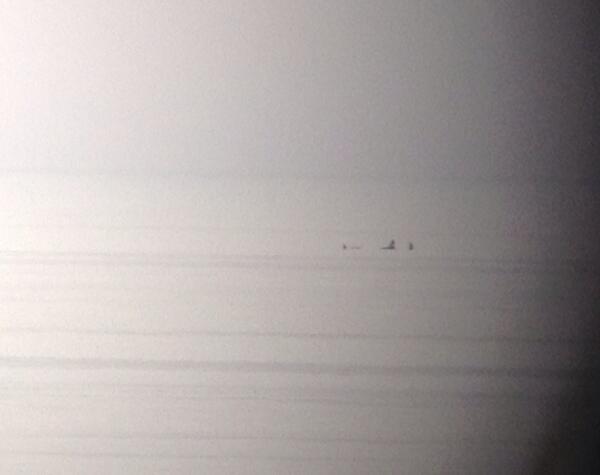 A record shot of the Killer Whales! (c) Steve Stansfield