It was another decent day on the bird front, with good numbers of common migrants moving through the island, as well as a few oddities thrown into the mix.
The highlight of the day came midday, when a hippolais warbler was seen in the back garden at the Observatory. Unfortunately the bird flew off Northward, and was not seen again, although views pointed towards a
Melodious Warbler
.
Passerine-migrants moved through during the day, although movement was dominated by phylloscs, with estimates at
36 Chiffchaffs
and 120
Willow Warblers
. The totals of other common migrants amounted to two
Tree
Pipits
, one
Grey Wagtail
, 70
Swallows
, 16
Stonechats
, four
Sedge Warblers
, six
Whitethroats
, one
Blackcap
, seven
Goldcrests
, seven
Spotted Flycatchers
and a
Pied Flycatcher
.
A
Greenshank
was vocal around the Narrows in the morning, and a
Ruff
was discovered among the Curlews on Carreg Yr Honwy. One
Great Skua
and five
Teals
flew past the South End.
BBFO was also featured on BBC Radio Wales Science cafe programme this evening talking about the 60th anniversary of the Observatory. You can listen to it for a week by clicking the following link to the BBC website.
http://www.bbc.co.uk/programmes/b039kzwp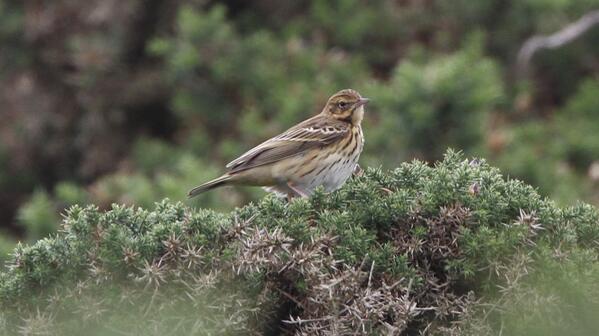 Tree Pipit (c) Steve Stansfield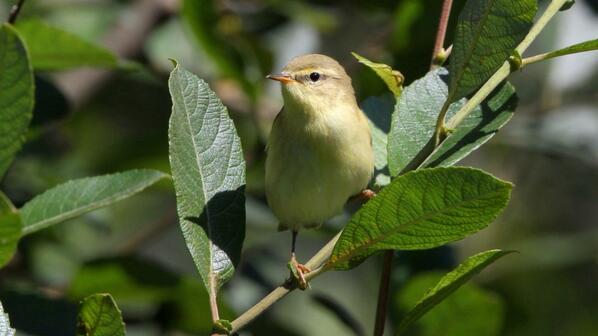 Willow Warbler (c) Steve Stansfield
Small Tortoise Shell
87 birds were ringed during the day; mostly Chiffchaffs and Willow Warblers, but a few notable species were also trapped...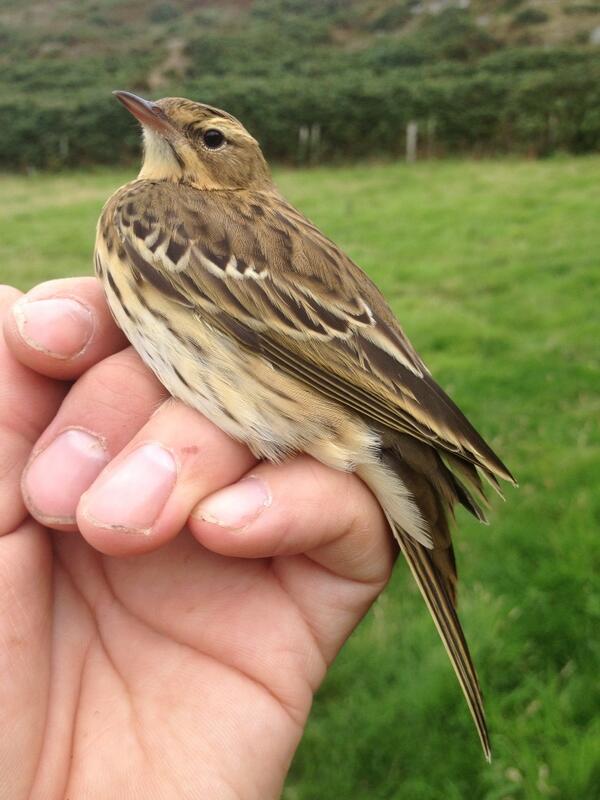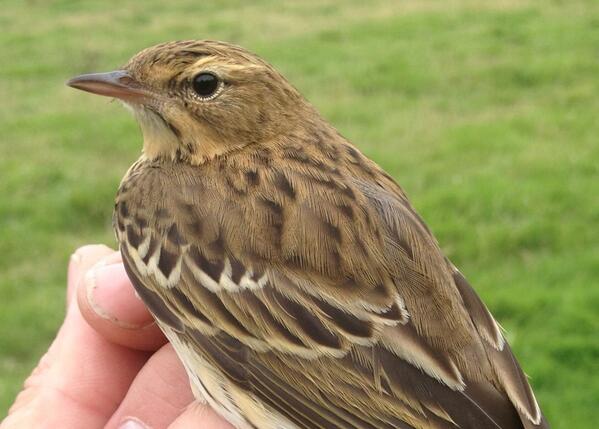 A very smart Tree Pipit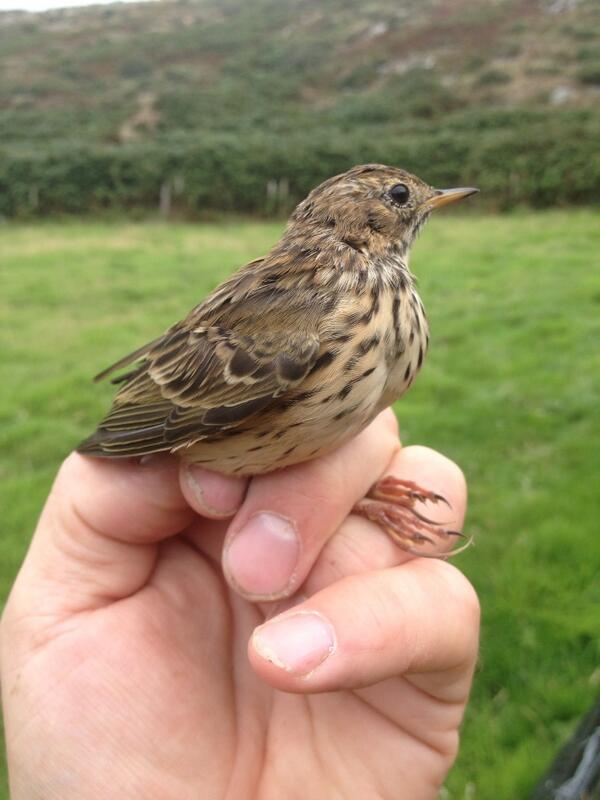 A scabby juvenile Meadow Pipit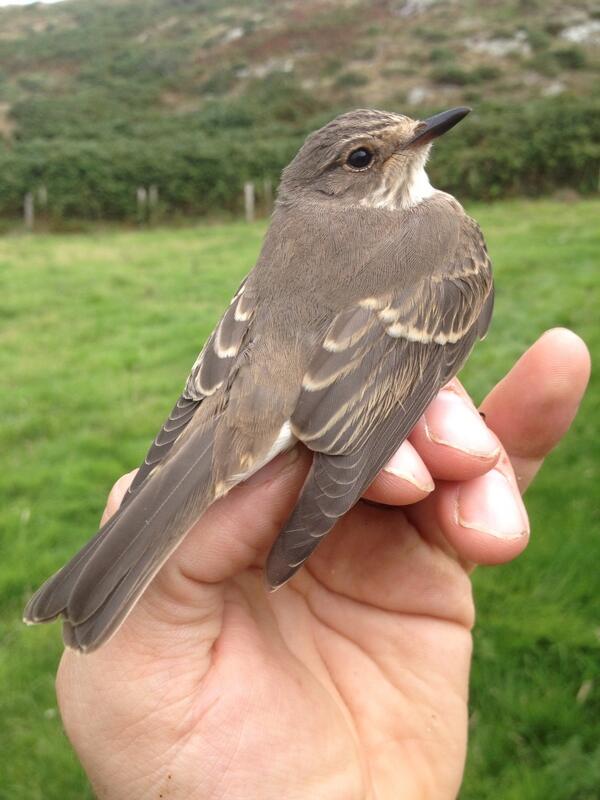 Three Spotted Flycatchers were trapped at Nant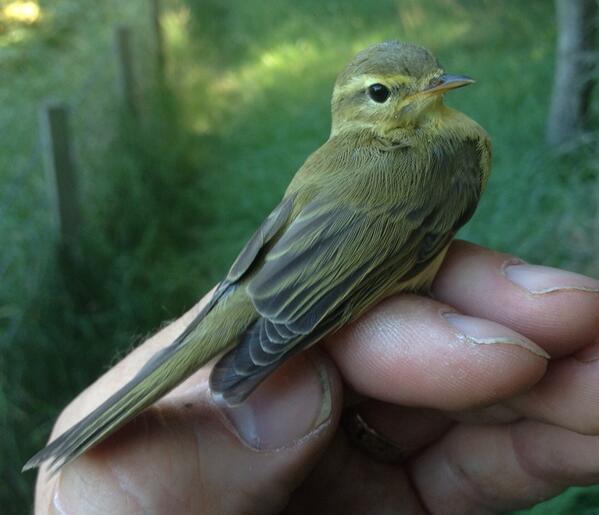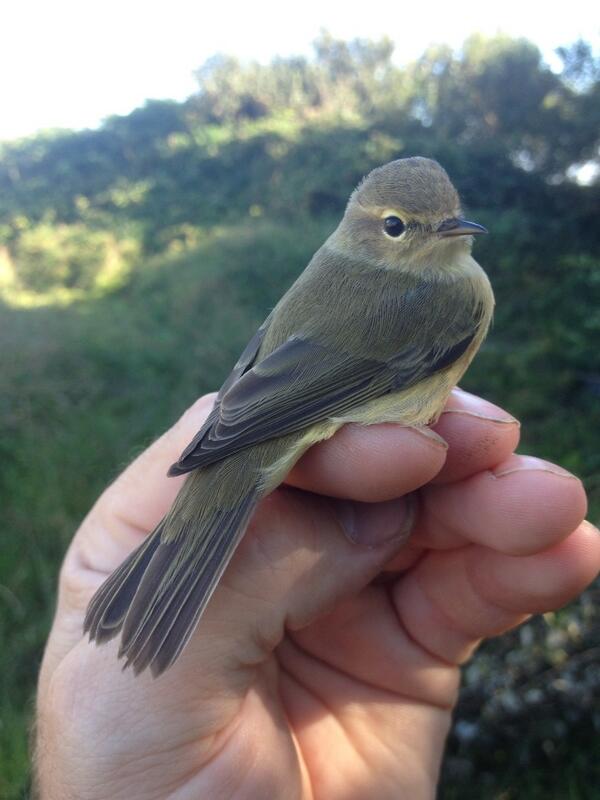 Willow Warbler (top) to compare to a Chiffchaff (lower). All images (c) Steve Stansfield