There was a bit of an anticlimax after yesterday's excitement (even if it came to an abrupt end), although a few scarcities brightened up the day. At least three
Yellow-browed Warblers
were seen around the island during the day: one bird was trapped in the Heligoland trap at Cristin in the morning, another was heard at Nant and a third fed amongst the
Chiffchaffs
in Ty Pellaf garden. The (now ringed)
House Sparrow
remained around Ty Pellaf throughout the day.
Out to sea, the first two (pale-bellied)
Brent Geese
of the year flew North along the west side, briefly stopping off on Carreg Yr Honwy. At least 20
Mediterranean Gulls
sauntered Northward with a steady stream of
Black-headed Gulls
and
Kittiwakes
. Two
Arctic Skuas
also passed by.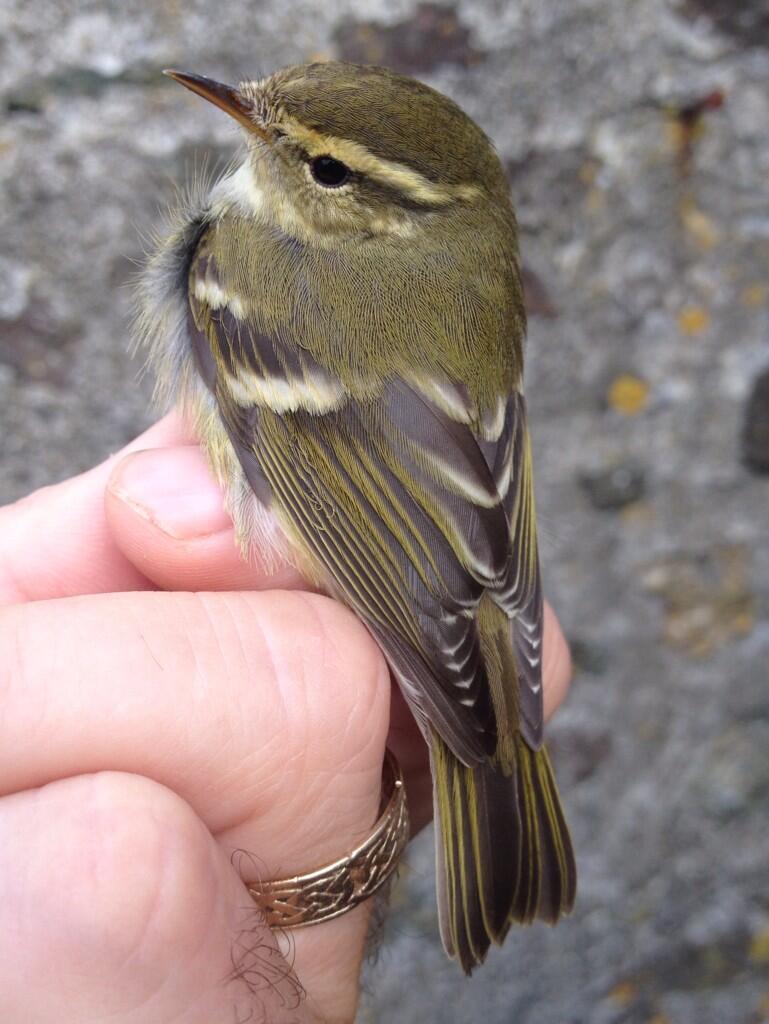 It's been a fantastic Autumn for Yellow-browed Warblers on the island this year. We have now had about 20 individuals, and have trapped and ringed six, including today's bird. Lower image (c) Steve Stansfield
Six Chiffchaffs were present in the sheltered areas in Ty Pellaf garden, feeding alongside the Yellow-browed Warbler for much of the morning