A beautiful sunny day with calm north-easterly winds saw the return of the long term staff to the observatory, as well as some spring migrants. Steve, Emma and Connor returned to the island, along with Mark Carter and the newly-appointed assistant warden Steffan Walton, in preparation for what will hopefully be another fantastic BBFO season!
The calm weather also encouraged the arrival and movement of some avian migrants, most notable of which was the first four
Northern Wheatears
of the year. A widespread arrival of passerine migrants all over the island included 10
Chiffchaffs
and 34
Goldcrests
in the island's gardens, and a
Black Redstart
,
244 Meadow Pipits
, a
Song Thrush
and a
Reed Bunting
around the island's coast. Corvids were on the move, with the first
Rook
of the year accompanied by 14
Carrion Crows
, four
Jackdaws
, a
Hooded Crow
and five
Ravens
.
Gannets
and
Cormorants
were seen heading north past the island in sparse flocks, whilst a
Merlin
was present on the tip of the south end.
The Wheatears arriving on the island today were just one day later than the first to be seen in 2013. The calm weather has seen a widespread arrival of Northern Wheatears across the southern half of the UK today
The Black Redstart from yesterday continued to dart around the outbuildings at Ty Pellaf, showing a flash of red as it disappeared around corners
The number of Meadow Pipits arriving on the island is steadily building, with over 150 on the South End alone this morning
The first few mist nets of the year were set up in Cristin garden during the afternoon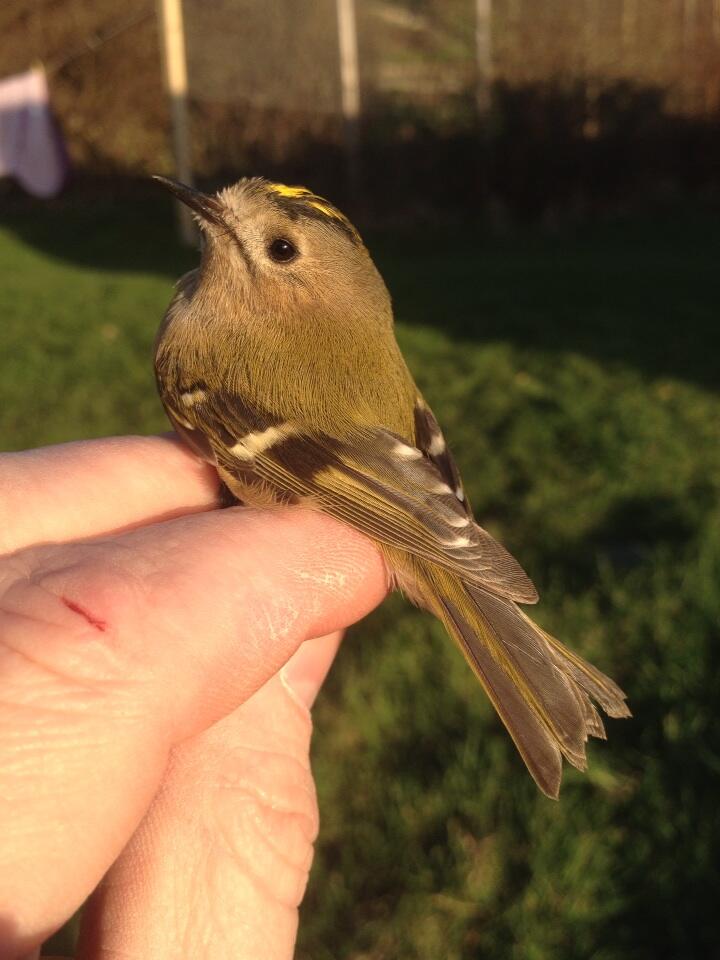 Ten Goldcrests were amongst the few birds which managed to find their way into the nets. All of the birds were males, and almost all had very healthy weights of between 5.6 and 6.4 grams. This is a good indication that there are plenty of insects for the birds to be feeding on- usually freshly-arrived Goldcrests can weigh less than 5 grams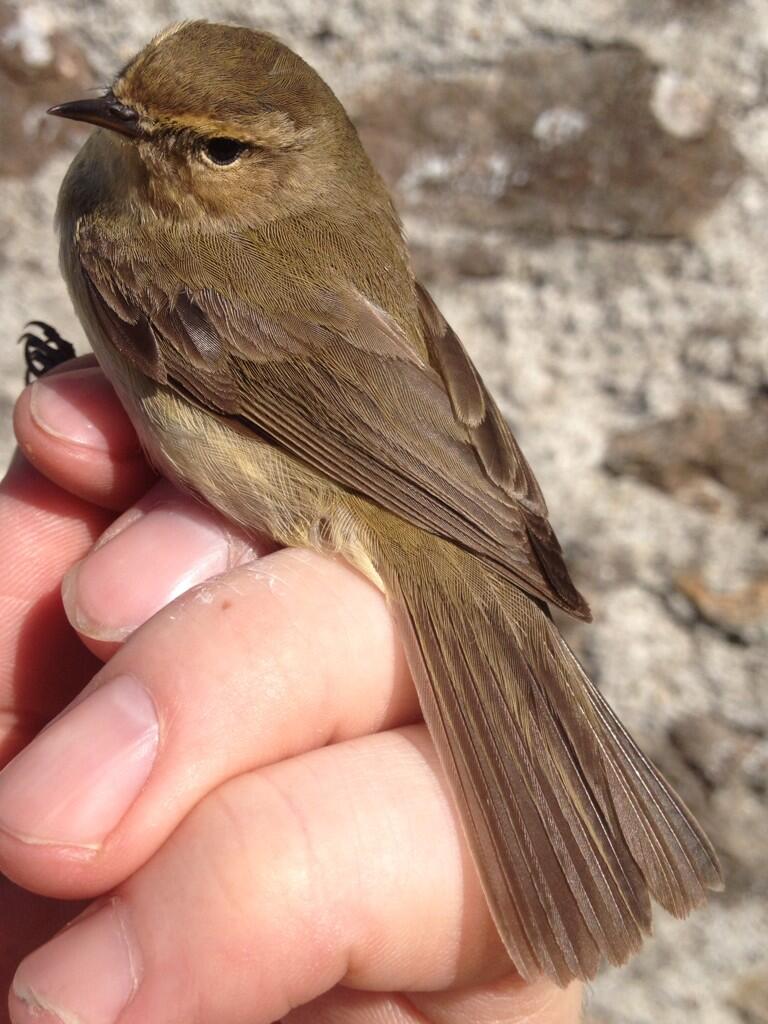 The first bird to be ringed this year was a Chiffchaff. The handful that arrived yesterday were three days later than the Chiffchaffs arriving in the spring of 2013.
At least 34 Goldcrests were recorded during the day, a large percentage of which were seen on the pines in Cristin garden