A light wind was again centred in the east, which encouraged a trickle of migrants to move through the island during the day; the numbers remained rather low, although a promising forecast for the night could produce a slightly more eventful day tomorrow.
There was one new addition to the year list this morning, namely that of a
Yellowhammer
, which sped southward over the Observatory. A census of the coastline revealed a sizeable number of
52
Wheatears
; a good count of 28
Whimbrels
was also made, which were joined by two
Dunlins
and two
Common Sandpipers
around the Narrows. Hirundine passage was again sustained throughout the day, due to clear skies, with a minimum of 61
Swallows
, five
House Martins
and 14
Sand Martins
recorded. Small numbers of other passerine migrants were recorded from the coastal gorse to the densely vegetated gardens: one
Tree Pipit
, one
Sedge Warbler
, seven
Whitethroats
, 10
Blackcaps
, 16
Chiffchaffs
, 19
Willow Warbler
, three
Siskins
, 16
Goldfinches
and 23
Lesser Redpolls
.
Willow Warbler numbers increased somewhat overnight, and very low fat/muscle scores of the birds which were trapped and ringed indicate most are newly-arrived migrants. Birds were distributed from the coastal gorse to the island's gardens and withies
There were some stunning Lesser Redpolls around!
Swallows
Dunlin
A total of 25 birds were trapped and ringed around the Observatory garden during the day; the highlights included a Stonechat and a Linnet, as well as the typically confusing and annoying Redpolls that continue to plague the island!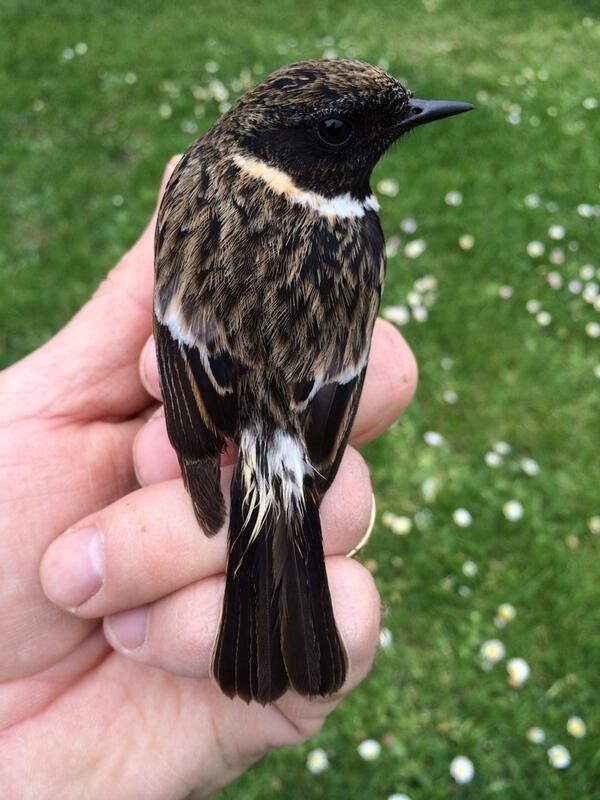 Stonechat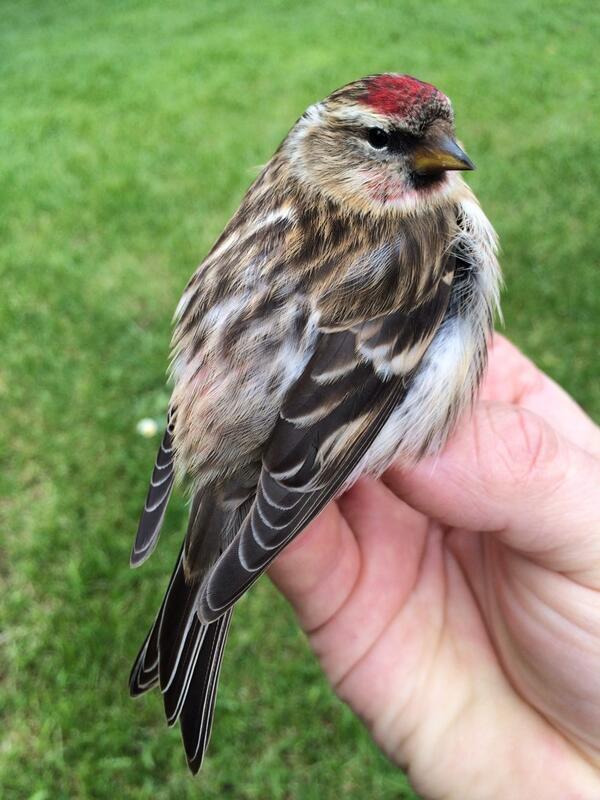 One of the very odd looking Redpolls- not quite Common, but getting there!
The moth traps have been yielding small numbers of lepidoptera each night: last night, for example, a Herald was trapped near Nant, an Angle Shades was taken from the Cristin moth trap, along with this stunning micro moth...it may perhaps win the award for one of the longest-named micro moths: Pseudoswammerdamia combinella. There have only been two previous records on Bardsey