The low cloud cover and drizzle cleared away overnight, leading to a large clear out of migrants. A small movement of seabirds off the South End in the early hours saw the year's first
Arctic Skua
flying north-west, along with three
Red-throated Divers
and 13
Gannets
.
In terms of passerines, there were greatly reduced numbers of
Chiffchaffs
and
Willow Warblers
on the island, although the two
Firecrests
remained at Nant throughout the day. Thrush numbers had increased, with a
Fieldfare
and 14
Redwings
recorded; 11
Wheatears
were seen around the coast; and 215
Meadow Pipits
, three
Sand Martins
and two
Swallows
flew south in the morning.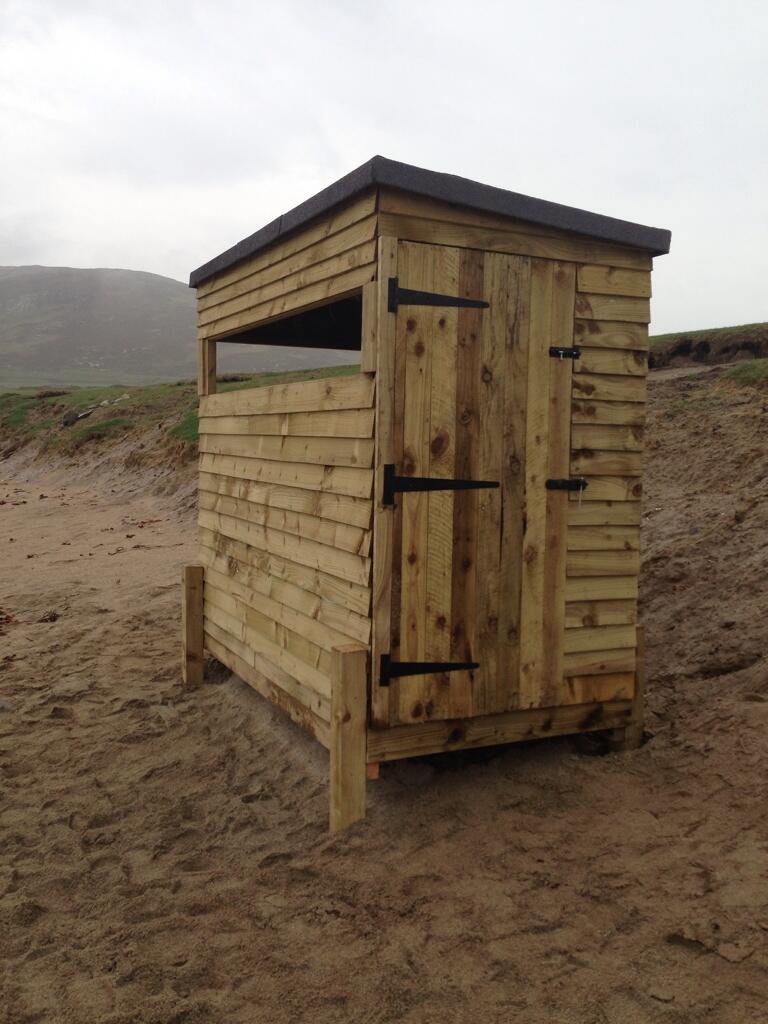 As well as installing the new skylights at Cristin, Todd, Bevan and Mike managed to erect the new Solfach hide, after the last one was smashed to pieces in the winter storms. A huge thanks to the team, and to Todd for building it!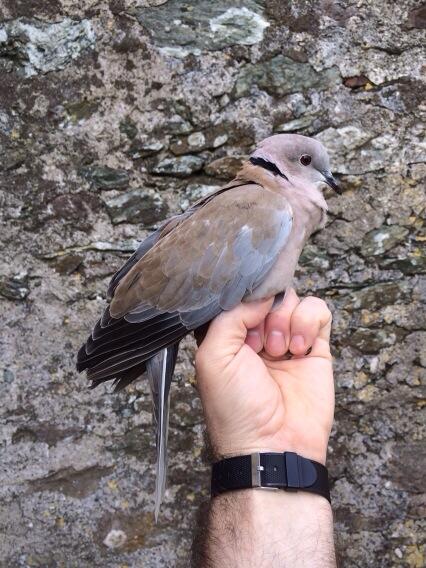 This Collared Dove was finally captured in the Heligoland trap, which is the first to do so since 2011