A handful of new arrivals were recorded on another stunning autumn's day. These comprised a smart male
Common Redstart
, trapped and ringed in Cristin garden; a smart
Ring Ouzel
, which managed to escape out of an open mist net in Cristin Withy; a
Crossbill
, one
Lesser Redpoll
and three
Tree Pipits
overhead, tagging along with some
170 Meadow Pipits
; and a good total of 28
Chiffchaffs
, along with five
Spotted Flycatchers
. Out to sea, two
Mediterranean Gulls
flew by in the early hours, whilst nine
Purple Sandpipers
were amongst a flock of 47
Turnstones
around the Narrows.
It was another good day for butterflies, with the continued movement of
Red Admirals
now amounting to several hundred individuals every day at the moment. In addition to this movement, several
Small Whites
were seen in various locations, whilst the first
Speckled Wood
of the year was found around Nant.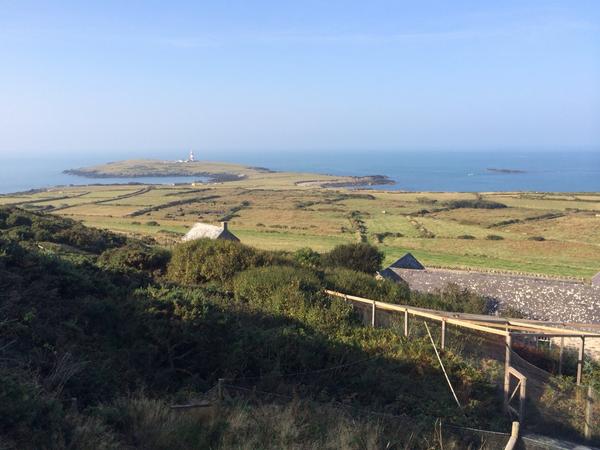 The view from the new 'vis mig' bench above the obs back garden. A good spot for picking out flocks of Meadow Pipits and Swallows heading south, as well as the odd Grey Wagtail or Skylark. Today's highlights from the bench included the Crossbill and a Lesser Redpoll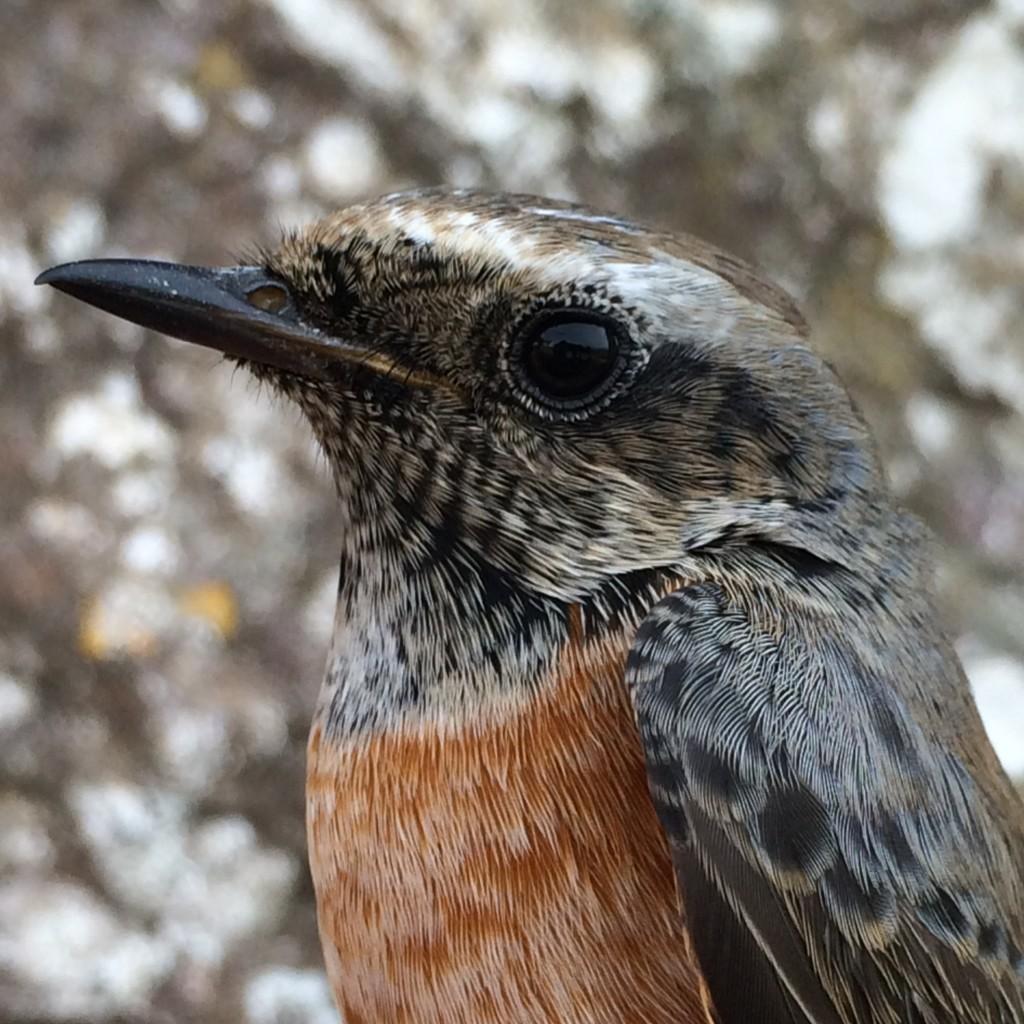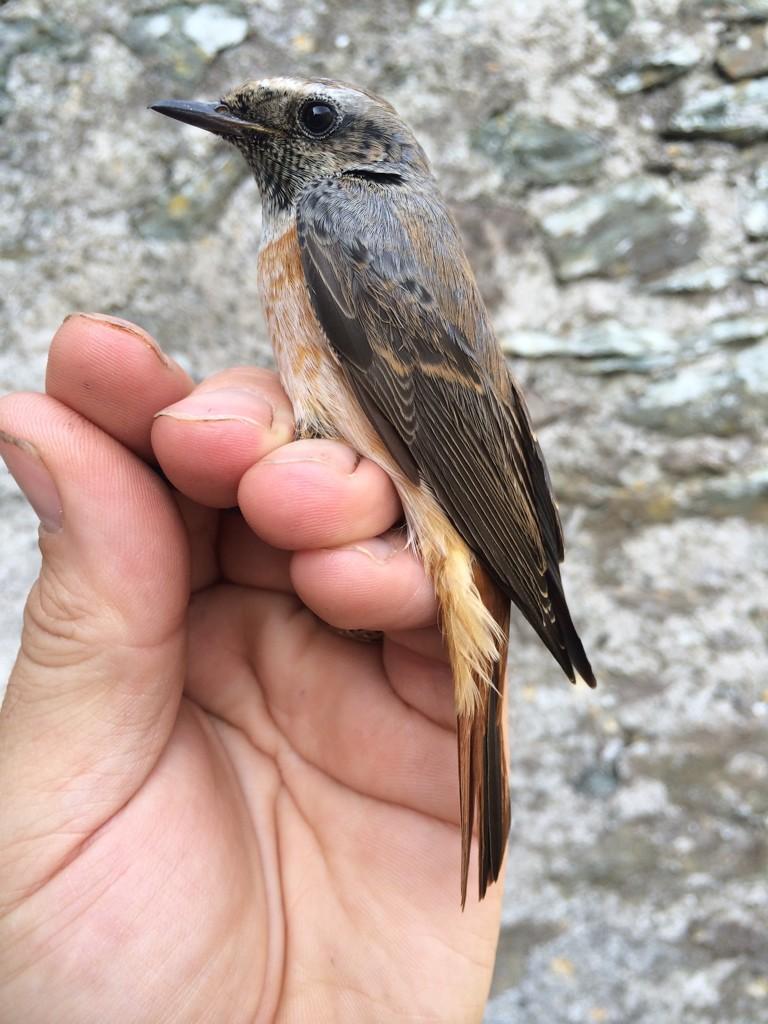 The first winter male Redstart
Small numbers of Wheatears have been moving along the coast recently, and some have been quite smart indeed
Pink-barred Sallow
Feathered Ranunculus