It was a stunning day on the island, with hardly a breath of wind coupling with glorious sunshine to make for very pleasant birding conditions. There were quite a few new arrivals on the island, and visible migration over the isle was quite good too.
The day got off to a good start when the year's first
Yellow-browed Warbler
was discovered in Ty Pellaf Withy, which is two days earlier than the first one last year. Minutes later, a juvenile
Barred Warbler
was found in one of the mist nets at the observatory, and was duly ringed and released, and was seen a couple of times in the garden later on. Not long after the warbler was released, a
Richard's Pipit
flew high over Cristin calling away with its rasping 'shreep!'. Within five minutes, a report came from the withies of a pipit that flew northward calling like a
Red-throated Pipit
. Whether this is the third consecutive Red-throated Pipit that has graced the island this autumn, or whether there is a very shy and flighty bird sticking around is unclear. A scan through the 2000-odd strong
Kittiwake
flock off the South End in the morning revealed an adult
Sabine's Gull
tagging along, whilst a
Puffin
was also seen nearby. A
Lapland Bunting
was heard and seen flying around the mountain summit at about 0800, and another (or the same bird) was present on The Narrows later on.
In terms of common migrants,
Goldcrests
dominated in terms of numbers in the vegetated areas, with over 113 seen around the island during the day. More complete figures will follow later on, once log has been completed. However, an estimate of totals are as follows: a
Golden Plover
, three
Water Rails
, 380
Meadow Pipits
, a
Tree Pipit
, 47
Wheatears
, 20
Skylarks
, 18
Grey Wagtails
, 207
Swallows
, nine
House Martins
, 61
Robins
, a
Pied Flycatcher
, three
Grasshopper Warblers
, seven
Whitethroats
, two
Blackcaps
, 41
Chiffchaffs
, four
Willow Warblers
and four
Reed Buntings
.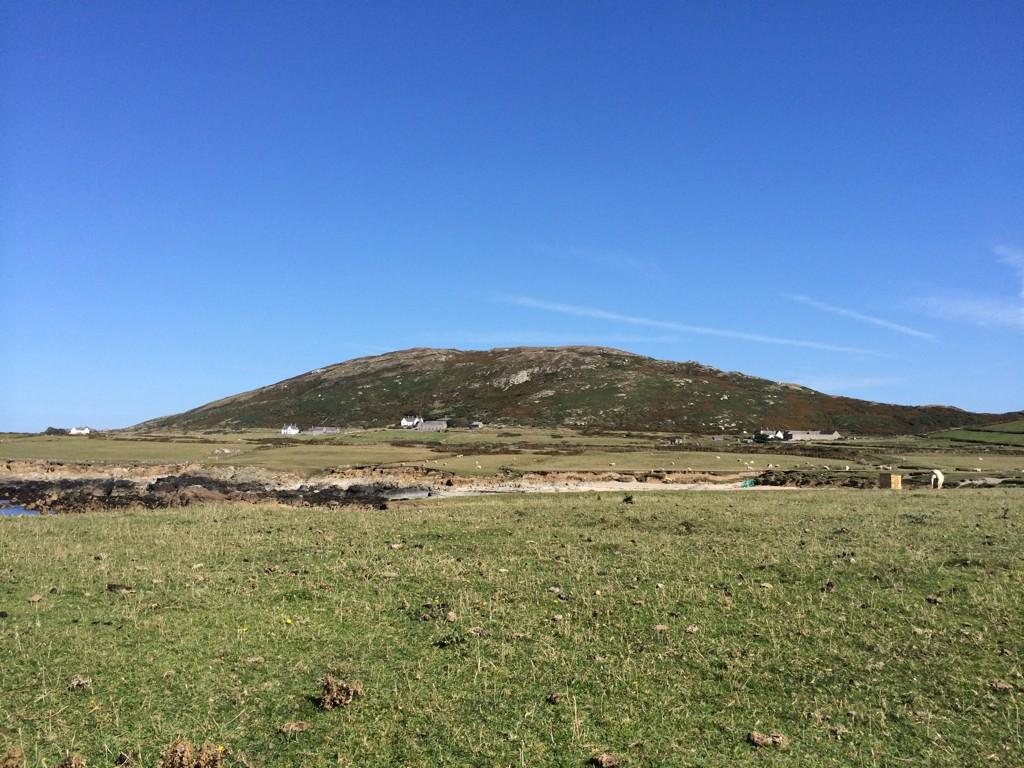 Bardsey mountain from Solfach (C) Steve Stansfield
Looking at the tail pattern on today's Barred Warbler and comparing it to the pattern of the tail on the bird two days ago, it seems that they are two different birds. There was much less white on the outer tail feathers on today's bird. This is the first Barred Warbler to be trapped on the island since 2011.
Goldcrests were quite abundant today, with a total of 113 recorded
Yellow-browed Warbler- the first one in Wales so far this year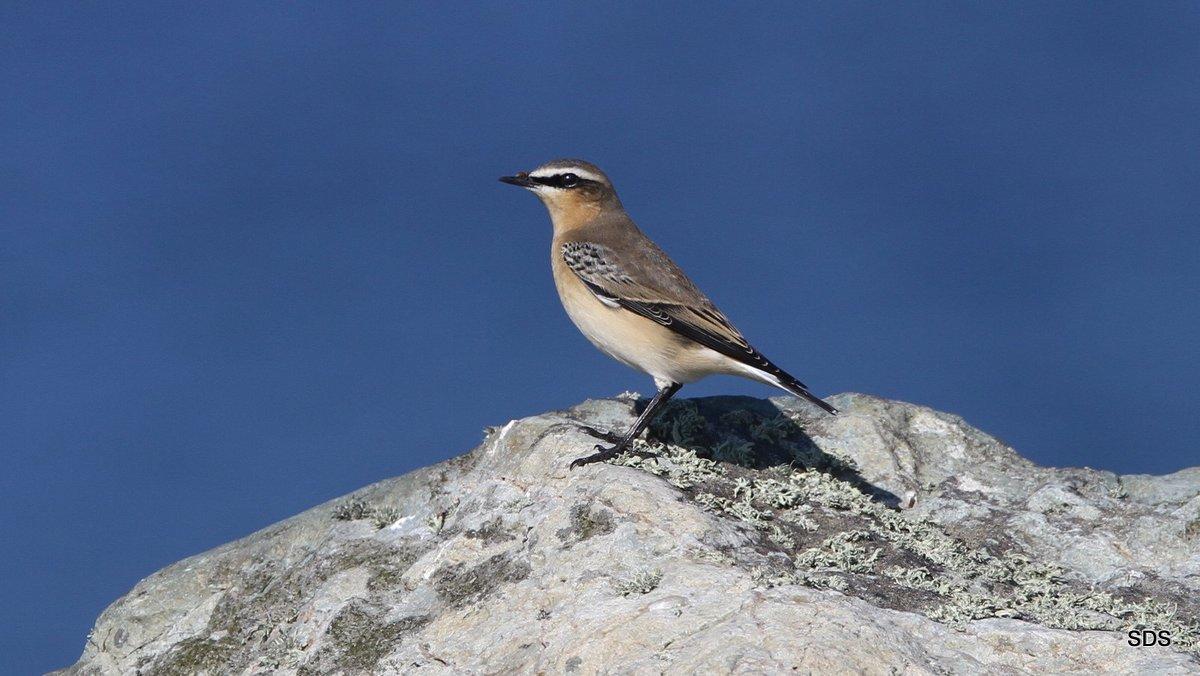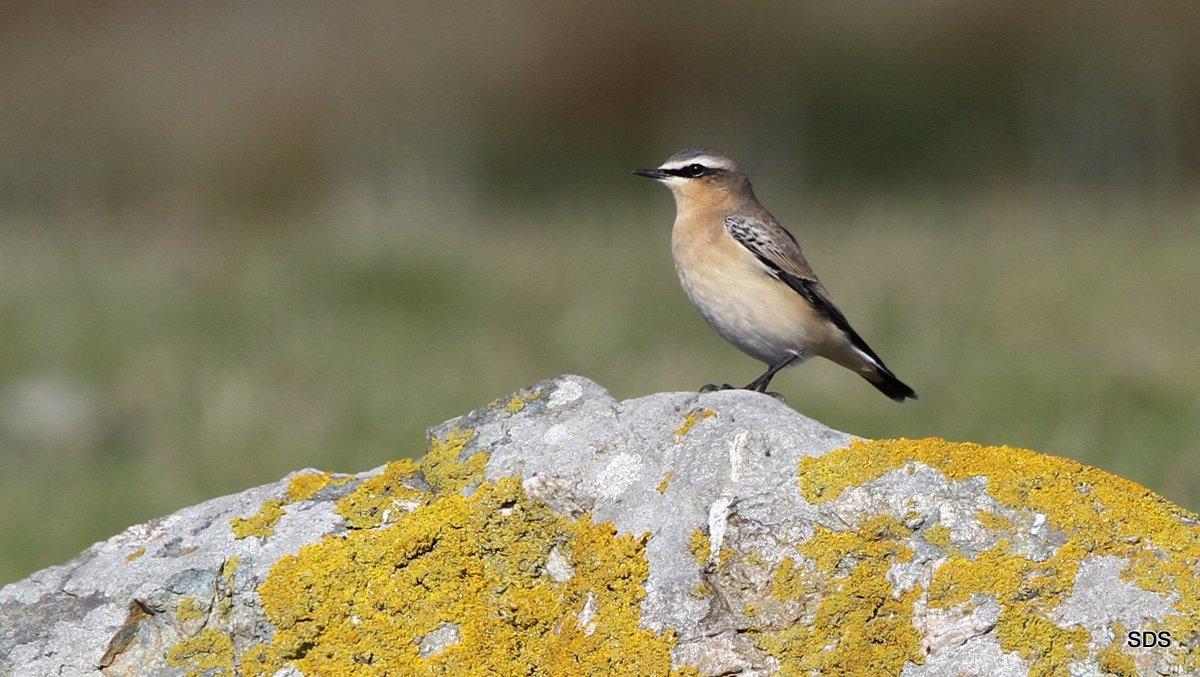 There were some very smart Greenland-race Wheatears around the coast (c) Steve Stansfield
Spotted Flycatcher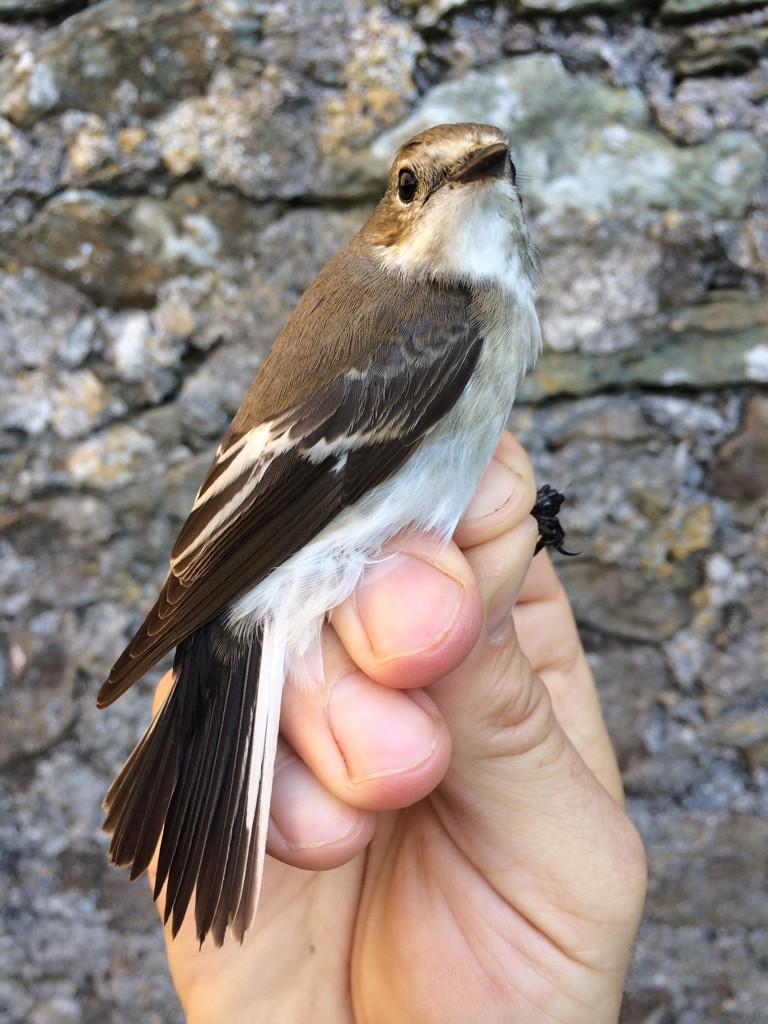 A Pied Flycatcher was also trapped and ringed at Cristin (c) Steve Stansfield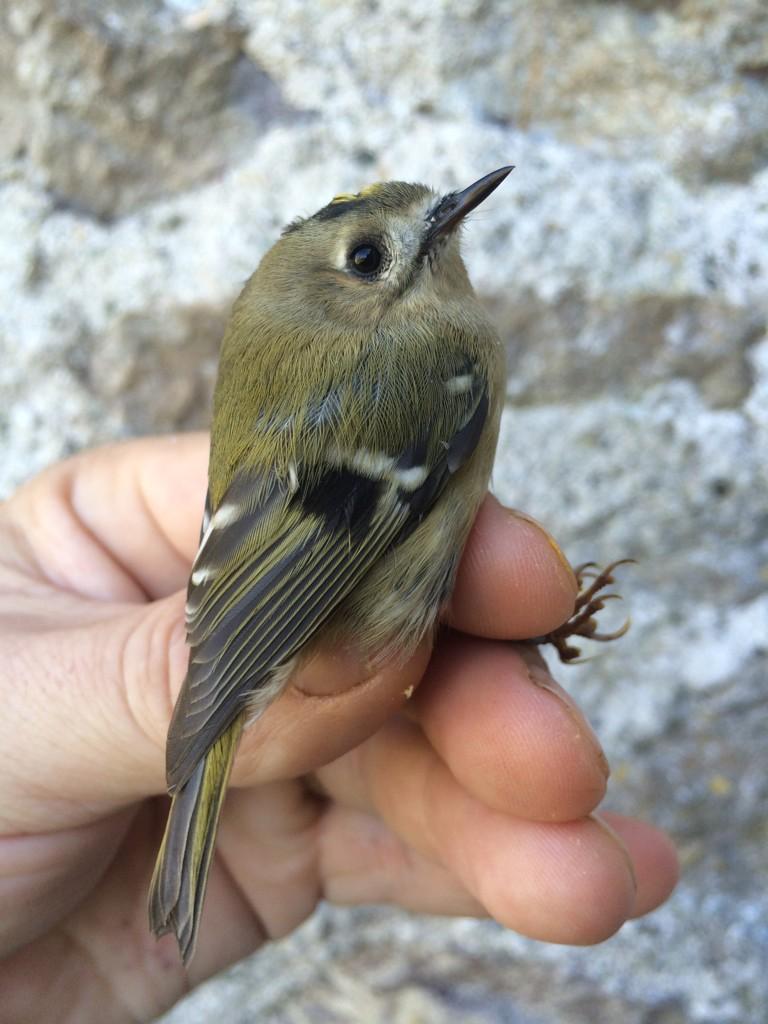 37 Goldcrests and 15 Chiffchaffs were trapped and ringed today (c) Steve Stansfield