This week, five young birders from the group 'Next Generation Birders' (blog
here
, Facebook group
here
and Twitter feed
here
) have come to Bardsey Bird and Field Observatory, to join in with our work and hopefully enjoy some great birds in the coming week. We hope to carry out a variety of activities (weather-dependent) which will give them a taster of what it is to live and work at one of Britain and Ireland's 19 bird observatories.
It was a pretty respectable start to the week: the
Barred Warbler
stayed in the observatory garden for its sixth day, and was re-trapped mid-morning. Interestingly, the bird had put on almost nine grams, and also showed a fat score of 6.5. This just illustrated how many juicy blackberries and elderberries there are around for it at the moment! The second
Richard's Pipit
of the year flew south over the observatory in the early hours, but views were brief and it gave just a couple of calls. Other passerine migrants contributing to the day's visible migration spectacle included six
Skylarks
, 63
Swallows
, a
House Martin
, 76
Meadow Pipits
, five
White Wagtails
and a
Reed Bunting
. A single
Whinchat
joined a loose scattering of 14
Stonechats
, whilst warbler and flycatcher figures came to: a
Whitethroat
, five
Blackcaps
, 12
Chiffchaffs
, a
Willow Warbler
, 19
Goldcrests
and five
Spotted Flycatchers
. Non-passerines seen during the day included eight
Purple Sandpipers
, a
Snipe
, two
Whimbrels
, two
Mediterranean Gulls
and the semi-resident
Barn Owl
.
In non-avian terms, several pods of
Risso's Dolphins
were seen around the coast during the day, amounting to at least 15 animals. A
Painted Lady
, two
Hummingbird Hawkmoths
and a
Silver Y
comprised the only migrant lepidoptera on the island today.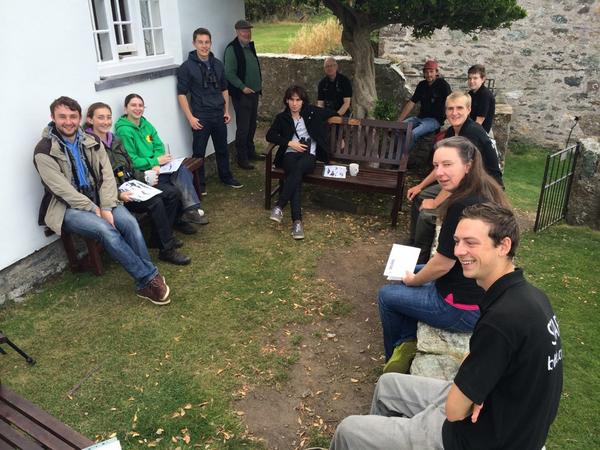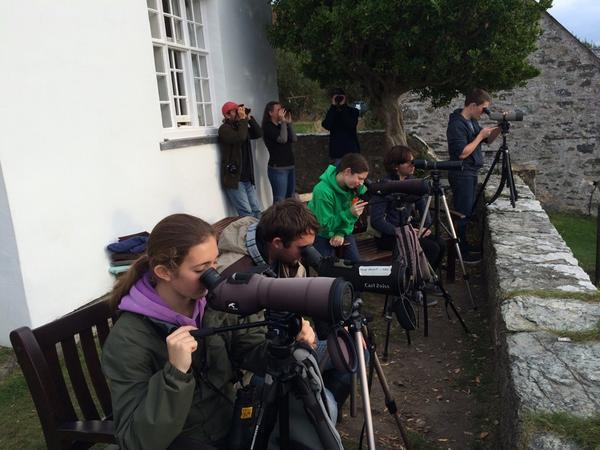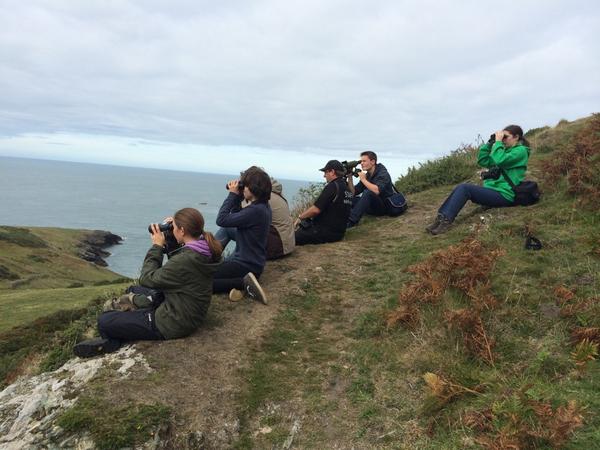 Obs staff and Next Generation Birders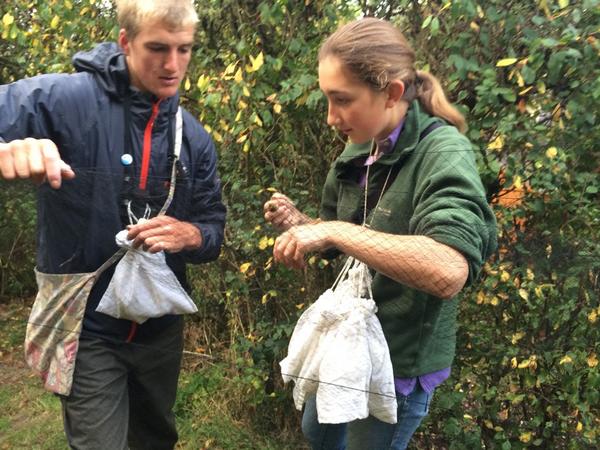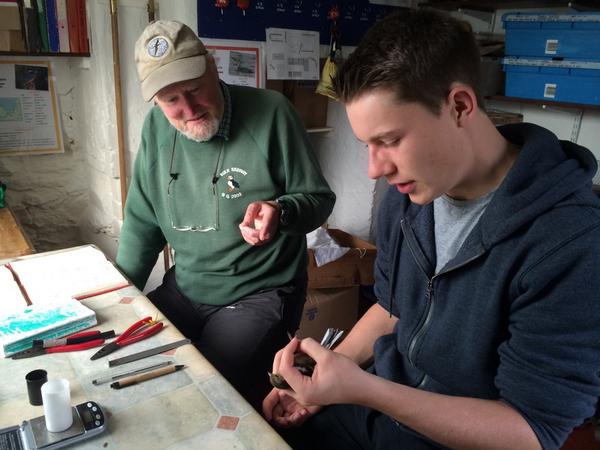 Some of the ringing activities that have been occurring around Cristin