A fantastic arrival of thrushes this morning was the highlight, with at least 26
Ring Ouzels
on the island. This impressive fall represents the third highest day total for Bardsey, with the last major arrival being 30 birds in 1969. Two fine females were trapped at Crist
in, the first caught since 2010. By the end of the day a Turdus tally of 593 Redwings, 38 Song Thrushes, six Fieldfares, two Mistle Thrushes, and 36 Blackbirds were logged.
The highlight of the afternoon was the discovery of an adult Yellow-Legged Gull at the very southern tip of the island. This is just the third record for the island, the first adult, and follows hot on the heels of the second record earlier this year.
In other news, the

Barred Warbler

was still present at Ty Capel, the first

Coal Tit

of the year was discovered at the Plantation, and a Water Rail was trapped rather bizarrely in the Cristin Heligoland trap. Four Buzzards drifting over the Mountain was the highest count this year, whilst other birds of prey include singles of Merlin, Kestrel, four Peregrines and two Little Owls. Migrants around the island include
a late Tree Pipi
t, three Blackcaps, 14 Chiffchaffs, 19 Goldcrests, one Swallow, 20 Jackdaws, 10 Rooks, 146 Starlings, 2 Bramblings, 6 Siskins, a Reed Bunting, 188 Meadow Pipits, one White Wagtail, and 24 Skylarks. Out at sea, 1357 Razorbills, three Mediterranean Gulls, and 36 Common Scoter passed south in small groups.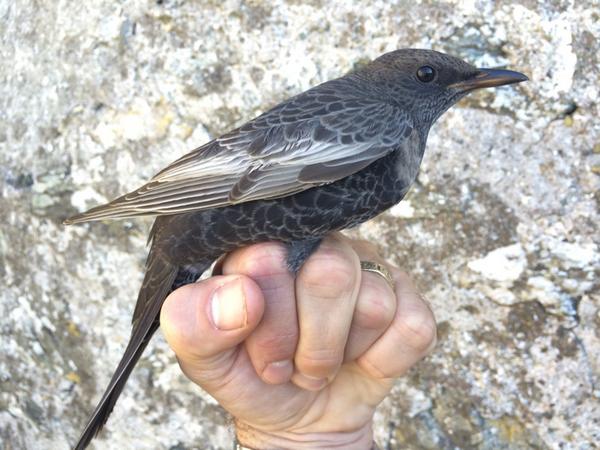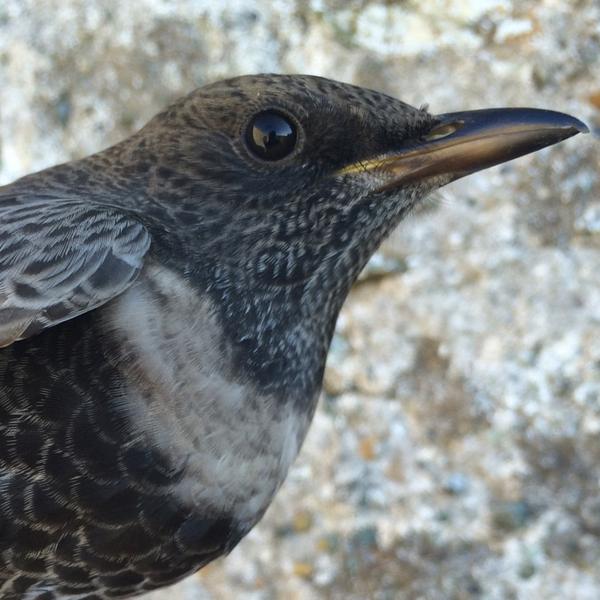 Ring Ouzels (c) Steve Stansfield
Ring Ouzel (c) Bruce Kendrick
Eleven Wheatears were present today, though it wont be long before they disappear for the winter.
Barred Warbler at Nant (c) Ian Fisher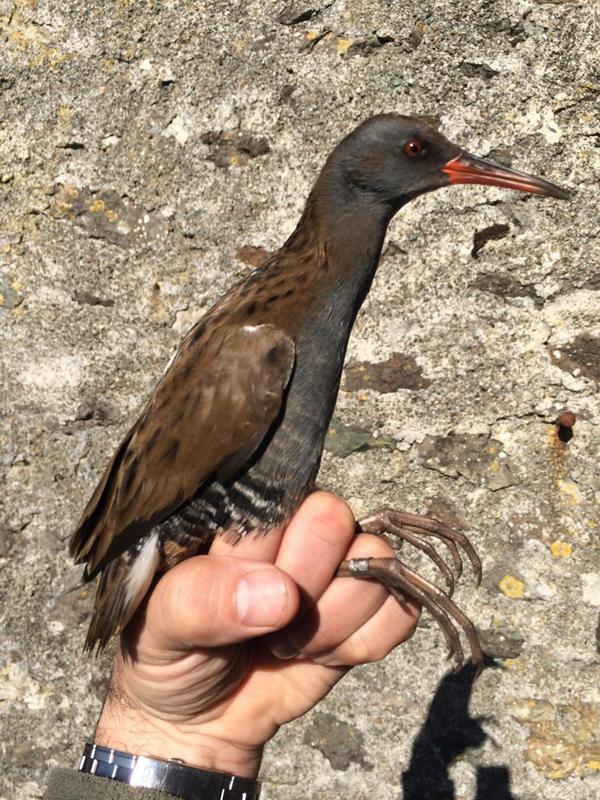 Water Rail
The excellent adult Yellow-legged Gull. The above pics show quite clearly the hefty blunt bill, the mantle slightly darker than Herring, the broad subterminal black band on p5, and the obvious bright yellow legs.