It was a fantastic day of spring passage, with hundreds of warblers moving through during the day, spilling out of every ditch, bush and tree on the island. The arrival and movement of migrants was highlighted by three species:
Willow Warblers
,
Blackcaps
and
Chiffchaffs
. Combined numbers were likely well over 1000, although individual tallies were estimated at around
853 Willow Warblers
,
196 Blackcaps
and
120 Chiffchaffs
. Amongst these arrivals were a few new species for the year, and the odd slightly scarce visitor: a
Hoopoe
was seen above the Observatory in the morning, and was seen again there in the late afternoon; the first
Sedge Warblers
(six),
Whitethroats
(three),
Tree Pipits
(two) and
Firecrest
of the year were present; and a
Ring Ouzel
above Carreg Bach and 12
Grasshopper Warblers
were also recorded.
Greenland-race Wheatears
were scattered all over the island, with at least 30 present, and some 25
White Wagtails
were seen on Solfach.
Ringing took place at Cristin from 0600 to 1100, and then at Nant between 1200 and 1500. In total, almost 250 birds were trapped and ringed, although 80% of this total was just Willow Warblers alone; some smart captures in the day included the first Sedge Warbler and Firecrest of the year.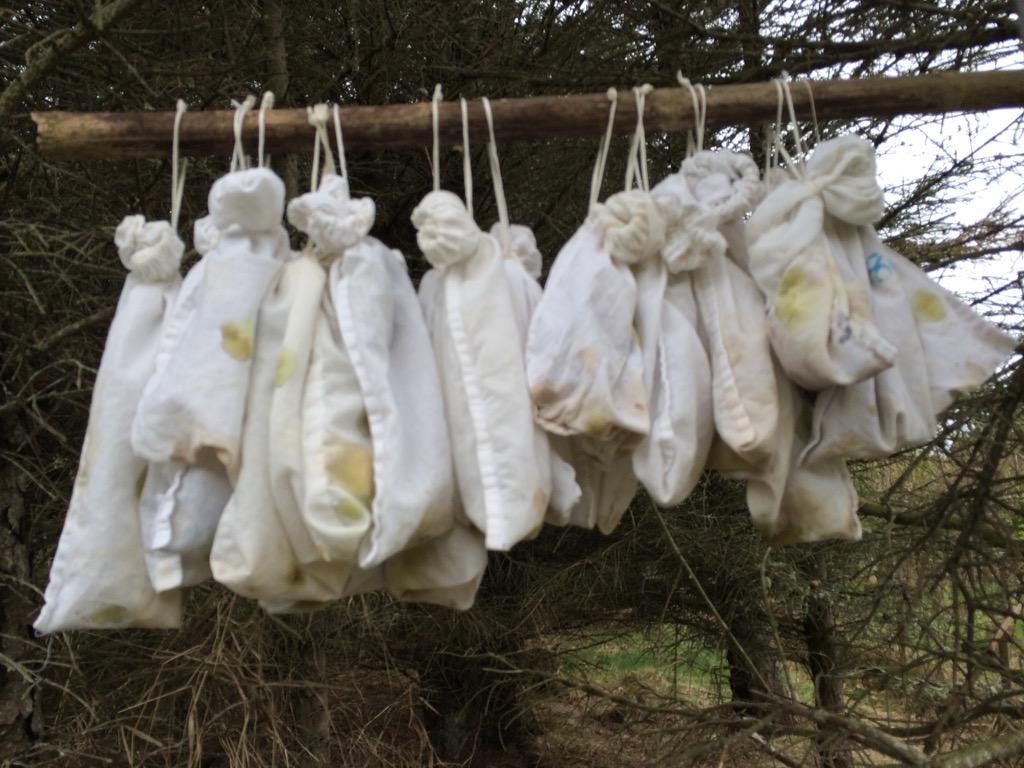 Birds in bags awaiting ringing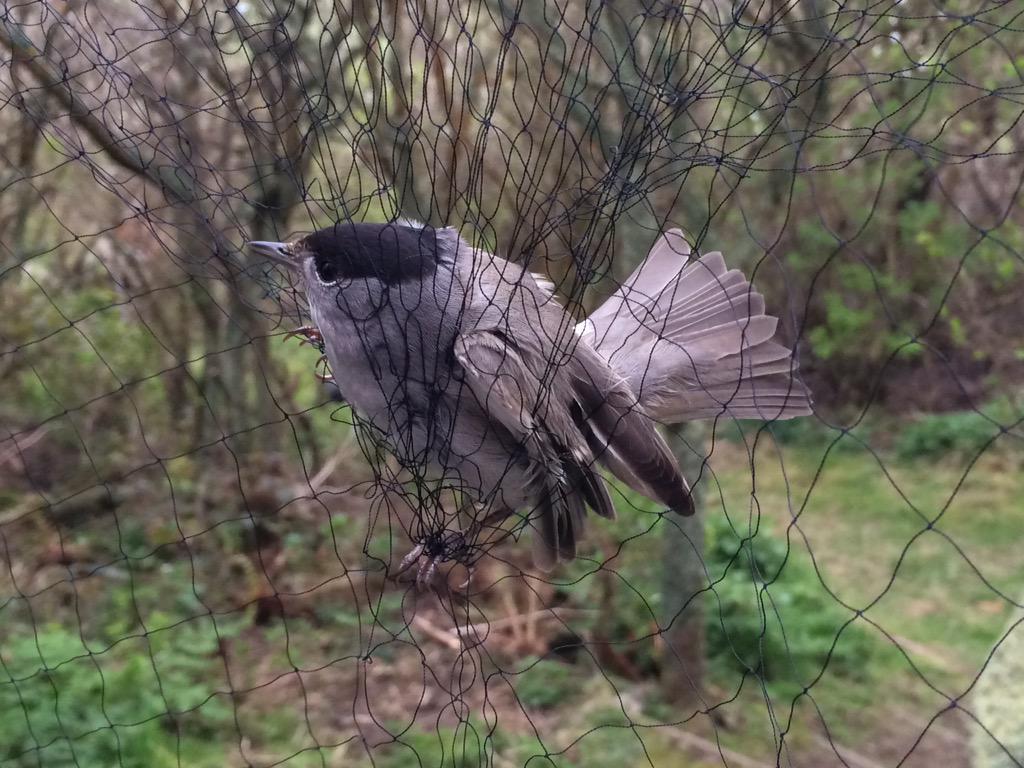 male Blackcap awaiting extraction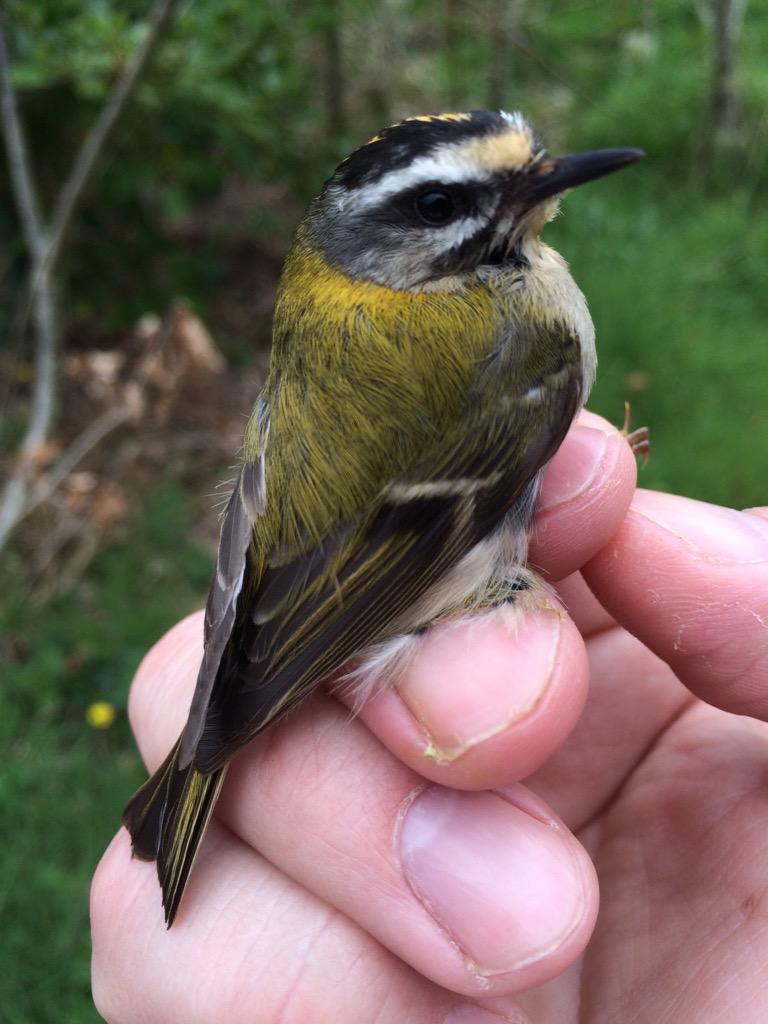 female Firecrest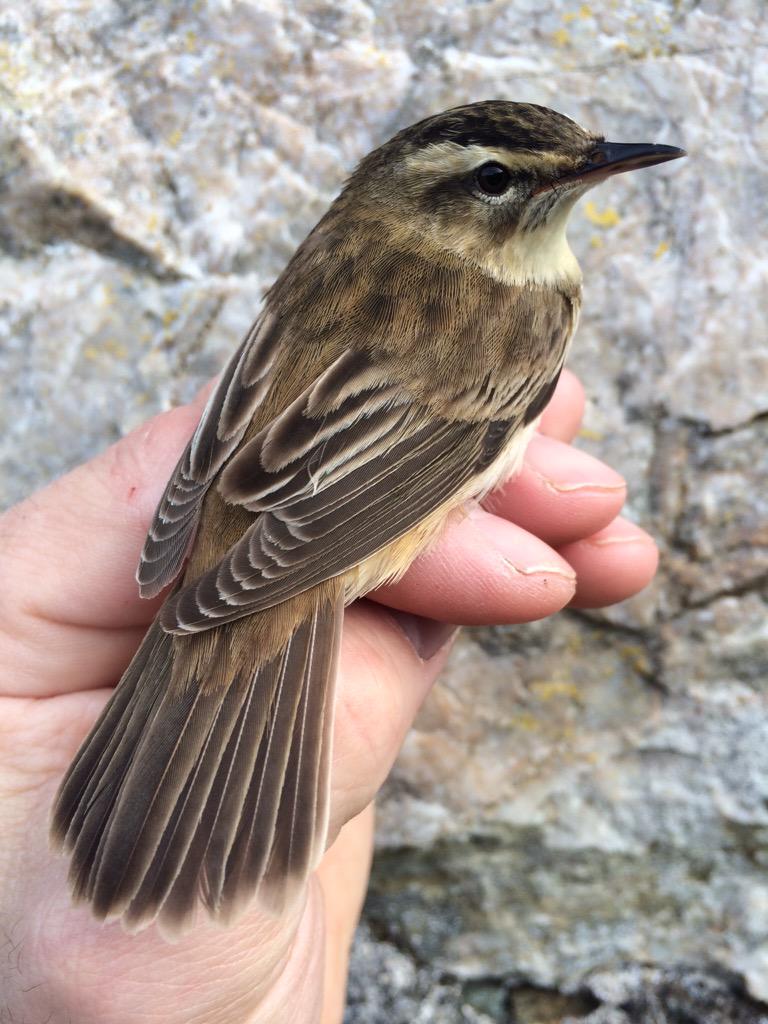 Sedge Warbler