A glorious sunny day with hardly a breath of wind saw the year's largest movements of hirundines taking place, and there were some reasonable migrant numbers in the vegetated areas too. The highlight of the day came in the form of a very smart
Wood Warbler
, which became the first to be trapped and ringed on Bardsey since May 2009! Singles of
Flava Wagtail
,
Black Redstart
,
Reed Warbler
and
Lesser Whitethroat
were also noteworthy. Hirundine passage was very pronounced, with
Swallows
streaming both north and southward over the island throughout the day. Figures logged are likely to be large underestimates, although a total of
41 Sand Martins
,
542 Swallows
and
172 House Martins
were recorded. Warbler and flycatcher numbers were only just higher than in previous days, with
34 Sedge Warblers
, 14
Whitethroats
, two
Garden Warblers
, 10
Blackcaps
, 20
Chiffchaffs
, 11
Willow Warblers
, three
Goldcrests
and
23 Spotted Flycatchers
being the final tallies. Waders were around in reasonable numbers, with one
Ringed Plover
, three
Sanderlings
, five
Dunlins
, 24
Whimbrels
, 3
Curlews
and one
Common Sandpiper
seen.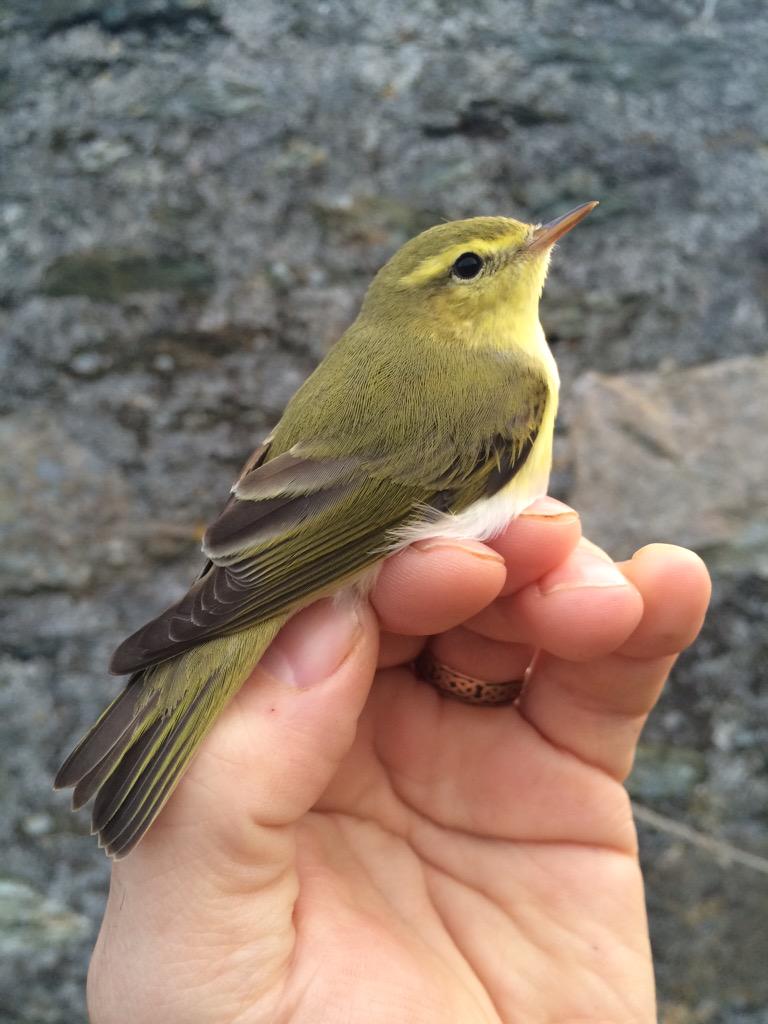 Wood Warbler- a fairly scarce bird on Bardsey, which is just about annual in occurrence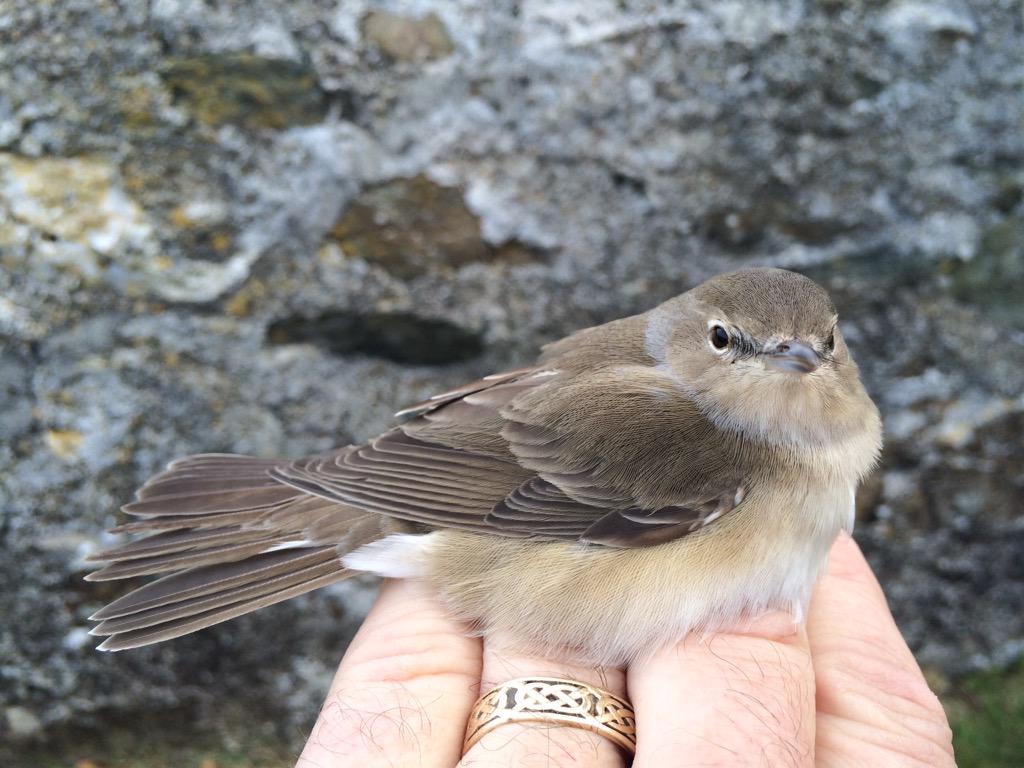 Garden Warbler
Differences in eye colour in Common Whitethroats, which is suggestive of an age 5 in the above bird (1st summer) and age 6 in the lower male (adult). However, a male bird re-trapped last year with a very dull eye colour was discovered to have been ringed several years previously- this has shaken our trust in this technique somewhat!