Another day of sporadic showers and sunshine produced an interesting selection of migrants. Best of the bunch went to a

Wryneck

discovered loitering around Ty Pellaf and the surrounding mountainside in the afternoon. A morning's seawatch produced three Balearic Shearwaters and two Great Skuas, whilst up to seven Tree Pipits flew around the island today.
Pied Flycatchers have been in short supply all year, with just one record in spring and a handful in autumn. Rather poor compared to some east coast sites which have had record counts in the past month!
Two Wigeons and two Teals were new in on The Narrows, mixing with the one Ringed Plover, three Golden Plovers, five Purple Sandpipers, four Dunlins, one Common Sandpiper, 67 Turnstones, and one Black-headed Gull. Across the island one Buzzard, one Kestrel, 220 Swallows, eight House Martins, 134 Meadow Pipits, 10 Grey Wagtails, nine Pied Wagtails, 11 White Wagtails, 13 Wheatears, five Whitethroats, two Garden Warblers, nine Blackcaps, 34 Chiffchaffs, 13 Willow Warblers, 36 Goldcrests, 12 Spotted Flycatchers, one Pied Flycatcher, and 10 Siskins were recorded. A small movement out to sea consisted of 65 Gannets, two Common Scoters, 110 Kittiwakes, one Sandwich Tern, one Guillemot, and 59 Razorbills.
Several heavy, pregnant cow seals are along the shore ready to give birth, this one was the first to pup this autumn

(c) Steve Stansfield
Many of last year's young can be seen around the shoreline too, some get mis-aged and reported as this years pups!

(c) Steve Stansfield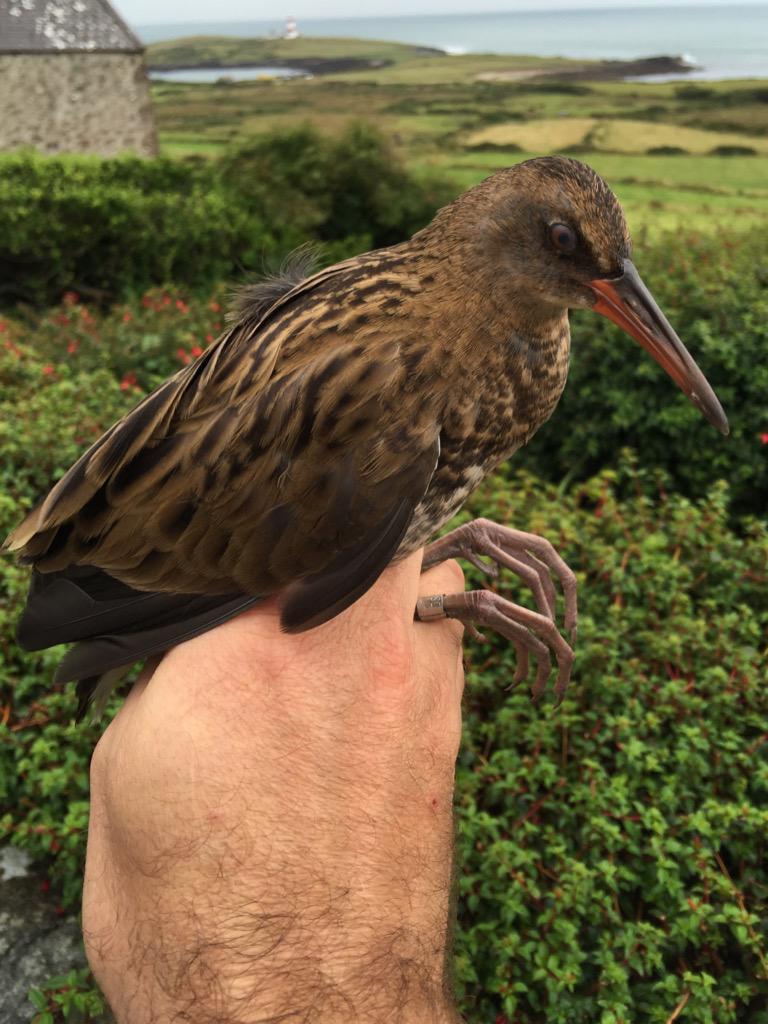 The peculiar sight of a young Water Rail caught in the Observatory Heligoland trap!