A gloomy and drizzly day throughout. Just another nondescript Saturday right? WRONG. What a phenomenal day of mass migration through the island. Our last guests on the last day of the season were privy to migration at it's finest. The kind of movements that Bird Observatories were created for.
Finches were the main movers of the day with a whopping 10,000+ heading south over the island today.
Flocks of over 300 birds streamed over the gardens, across the fields, and over the Mountainside. The bulk of which were Chaffinches with a minimum of 9349 recorded, the highest island count since the 1970's!
One of the 9500 Chaffinches that passed over the island
Passing through with the melee of Chaffinches were 94 Bramblings, 14 Greenfinches, 259 Siskins, 54 Linnets, 27 Lesser Redpolls, six Reed Buntings, and three Crossbills whilst the tally of 439 Goldfinches constitutes a new island record!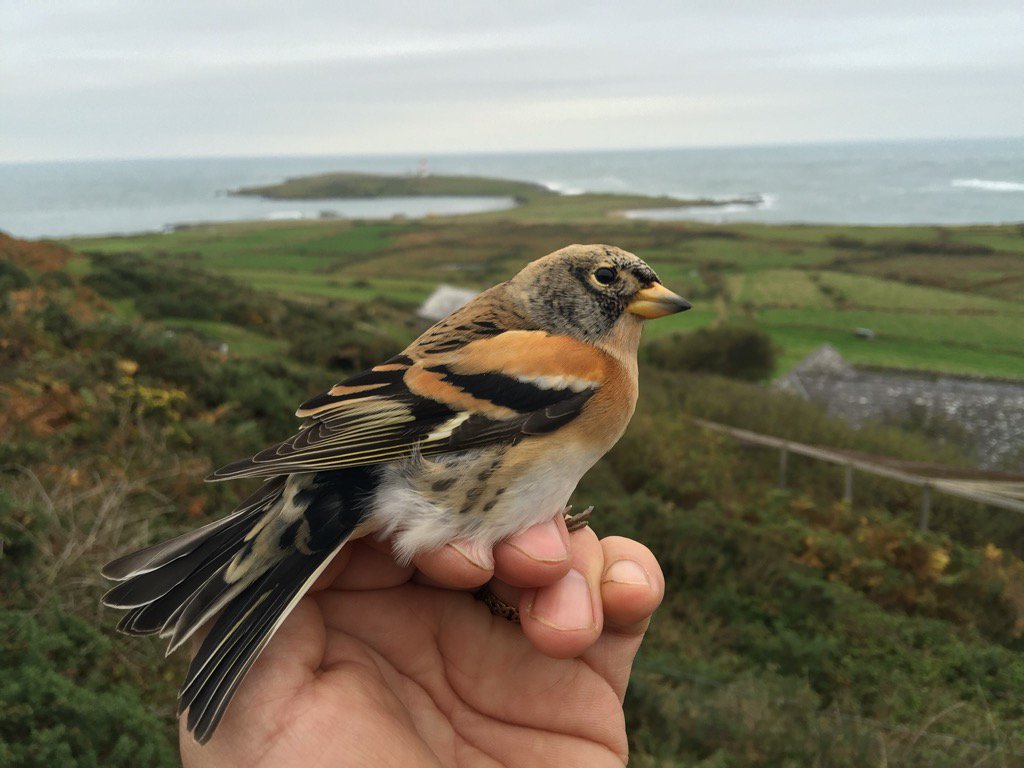 Late in the evening a

'North-western' Redpoll

was discovered at Cristin, potentially only the fourth record for Wales (though none are currently accepted by WRP).
North-western (possibly rostrata) Common Redpoll
With all the excitement flying over it could've been easy to miss three

Siberian Chiffchaffs

found at Ty Nesaf, Cristin, and Ty Capel!
It's not often you relegate an influx of Short-eared Owls below Chaffinch but it's been one of those days. A grand total of 19 arrived overnight with most flushed out the bracken on the Mountainside.
Not-forgetting a fine female Great Spotted Woodpecker was trapped and ringed at Cristin in the morning.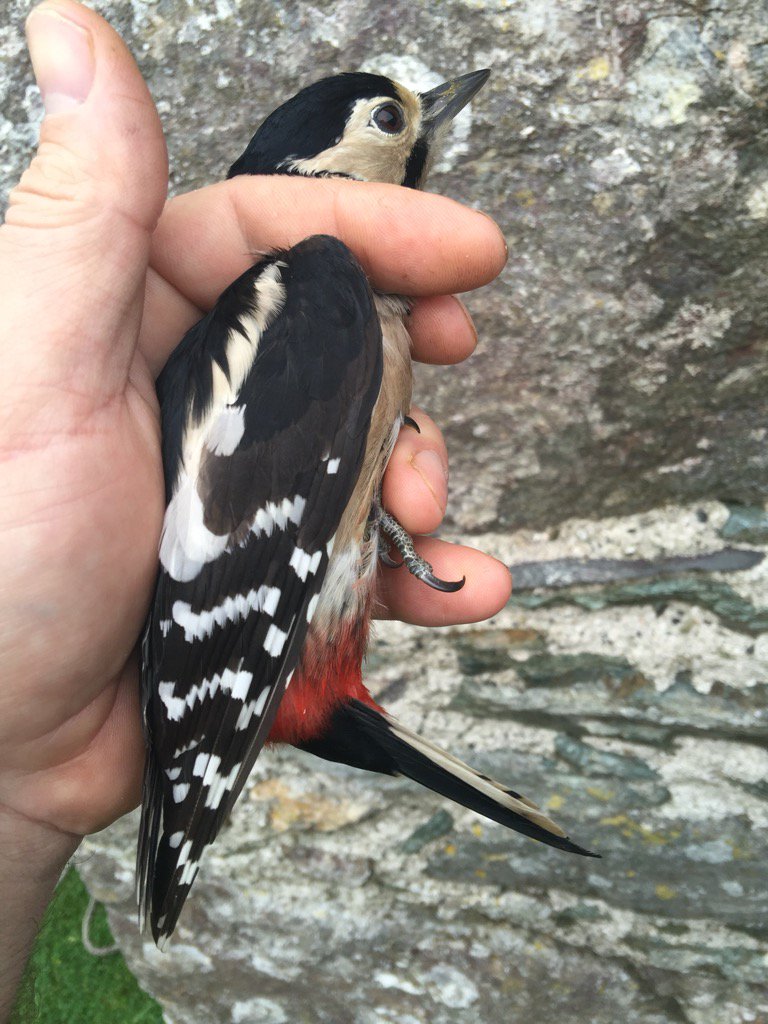 Finally, totals of four Common Scoters, two Water Rails, 12 Mediterranean Gulls, 725 Black-headed Gulls, 23 Skylarks, 33 Blackbirds, one Fieldfare, four Song Thrush, 33 Redwings, three Blackcaps, three Chiffchaffs, ten Goldcrests, two Firecrests, six Coal Tits, seven Rooks, and 1515 Starlings were also logged.