Midway through BBFO's final guest week of the season and there's still decent movements of birds to seen. One

Yellow-browed Warbler

was seen at Plas before disappearing onto the Mountainside, whilst three Firecrests were recorded around the island, including one trapped and ringed at Cristin.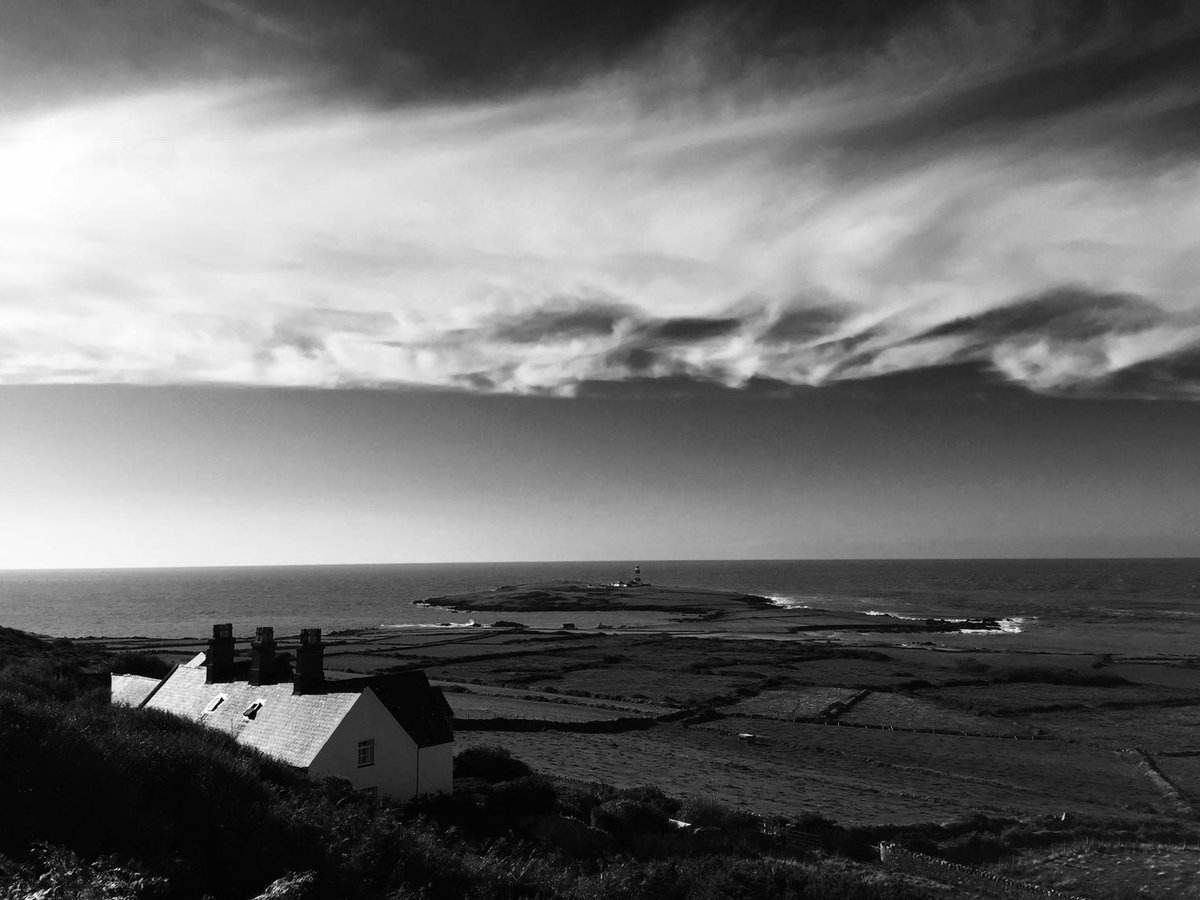 It was a glorious day on the island with some great clouds moving west during the day.
Waders were represented by three
Snipes
, one
Woodcock
, two
Whimbrels
, 11
Redshanks
, and five
Turnstones
whilst other m
igrants inland and overhead include two Sparrowhawks, one Kestrel, one Merlin, two Water Rails, and a
Short-eared Owl,
45
Skylarks
, 89
Meadow Pipits
, 33
Rock Pipits
, three
Pied Wagtails
, 56
Blackbirds
, 16
Fieldfares
, 14
Song Thrushes
, nine
Redwings
, five
Blackcaps
, one
Chiffchaff
, 40
Goldcrests
, three
Coal Tits
, five
Blue Tits
, nine
Great Tits
, 26
Choughs
, 351
Jackdaws
, ten
Rooks
, 63
Carrion Crows
, one
Hooded Crow
, 1055
Starlings
, 524
Chaffinches
, 17
Bramblings
, 11
Greenfinches
, 24
Siskins
, 41
Goldfinches
, 19
Linnets
, one
Lesser Redpoll
, and 13
Reed Buntings
.
It was a good day for studying Bramblings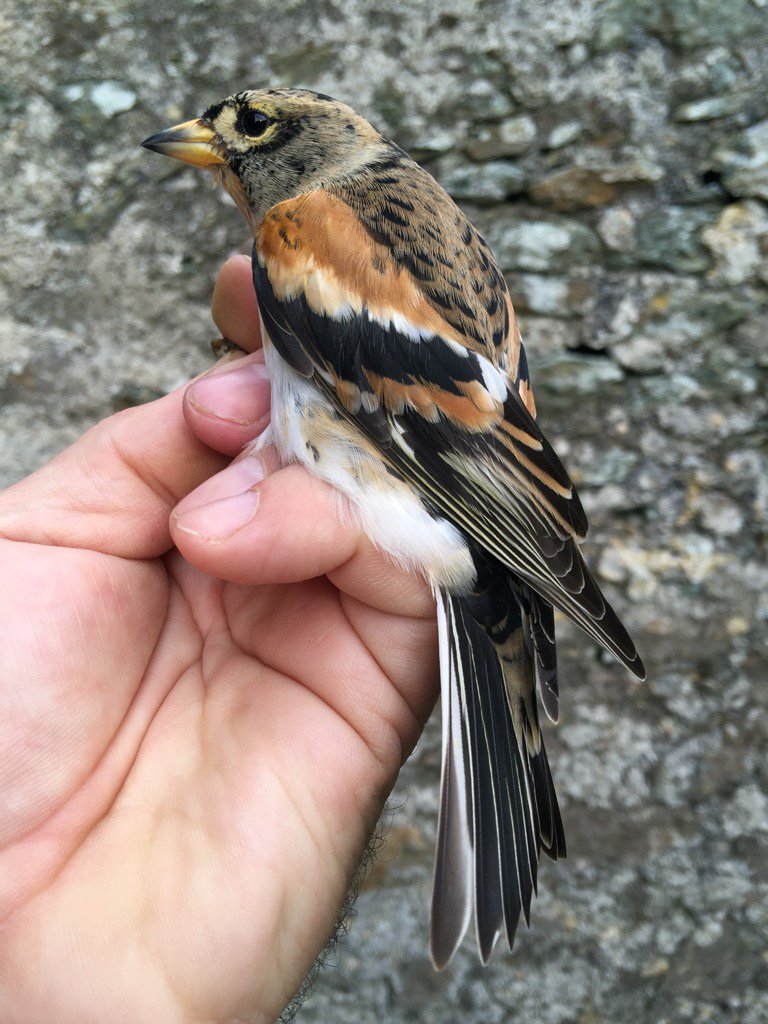 A very nice first-year male (note the pointed tail feathers and un-moulted outer greater covert)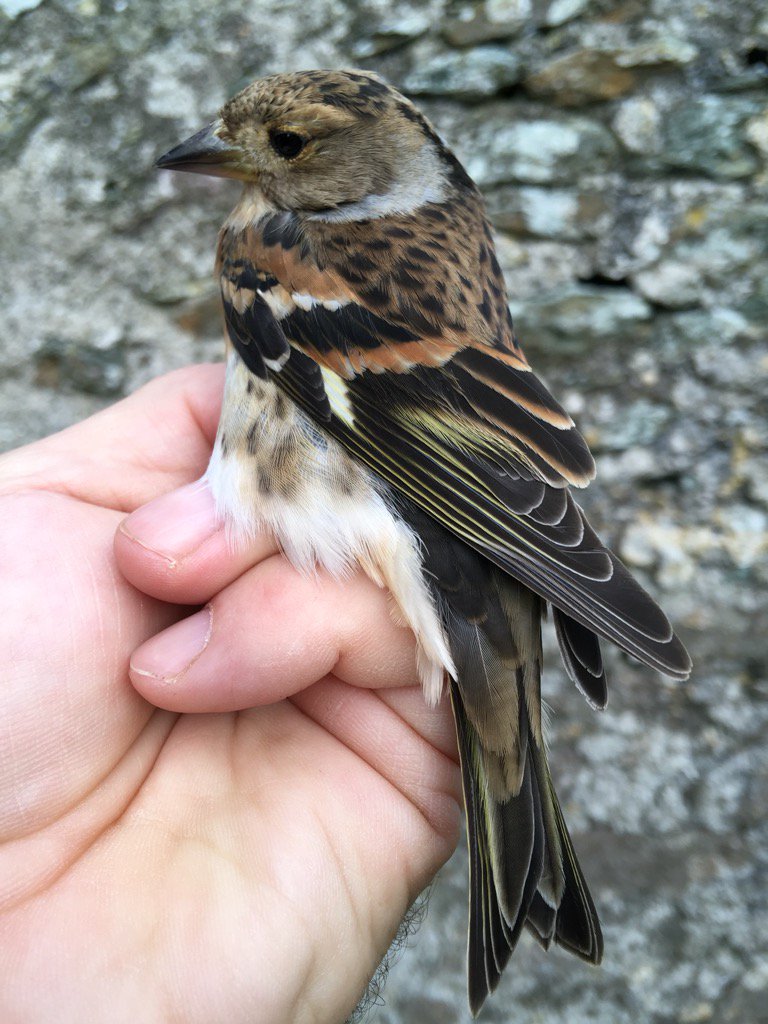 First-year female (again note the pointed tail feathers)
An adult male (harder to see, but this bird has rounder tipped tail feathers)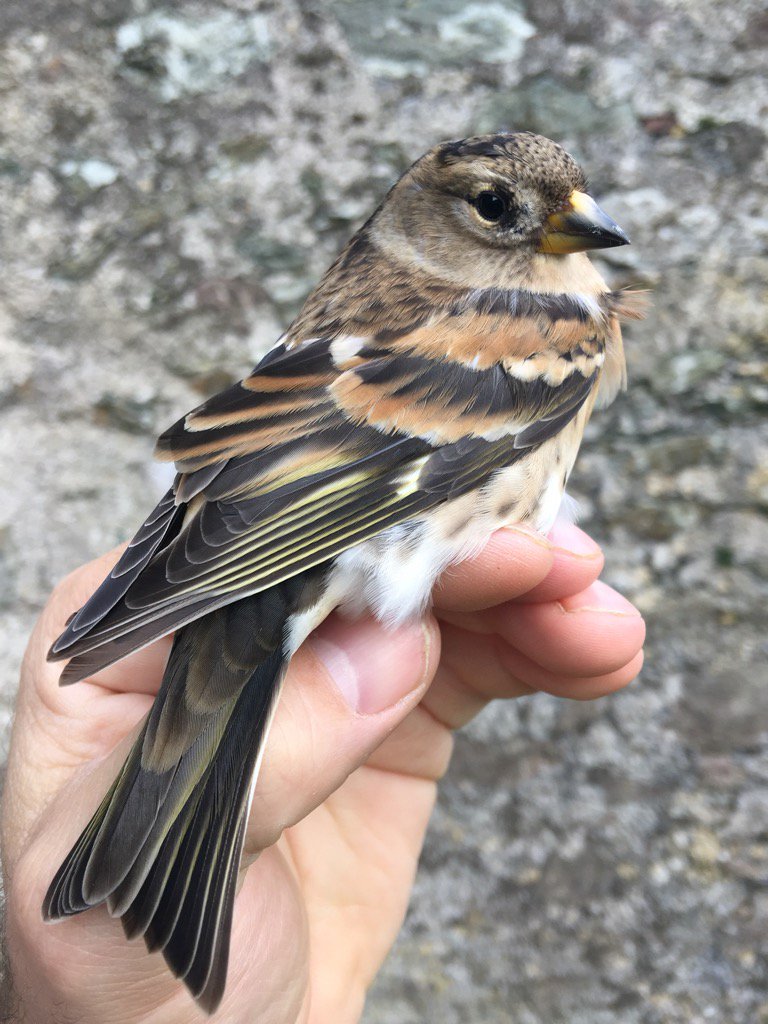 and this adult female (again with round and broad tail feathers)
Sea passage amounted to one Great Northern Diver, 73 Gannets, 48 Common Scoters, one Great Skua, six Mediterranean Gulls, 265 Black-headed Gulls, 29 Common Gulls, 1100 Kittiwakes, and 800 Razorbills.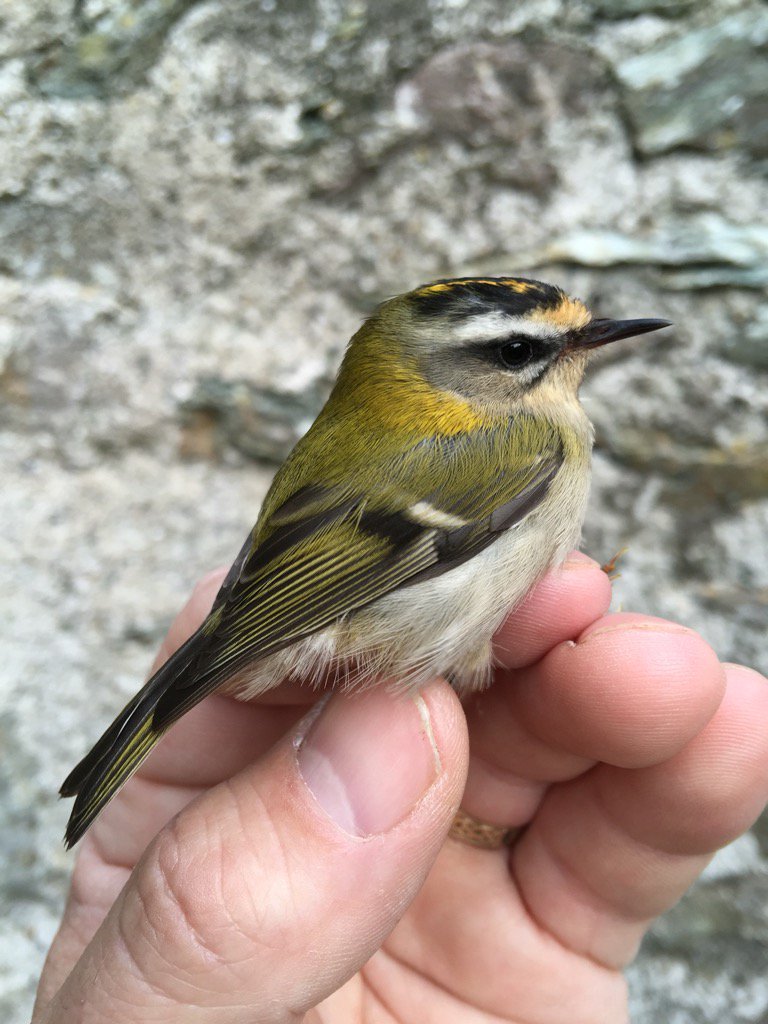 Three Firecrests were seen including this lovely female
A minimum of 340 Jackdaws were seen today, during the annual 'en masse' arrival of Jackdaws in late October.
Magpies and Carrion Crows are feeding on the sacrificial crops that are still standing.