Some excellent avian movement through the island today with three

Yellow-browed Warblers

found; one at Cristin, one at Nant, and one at
Ty Pellaf
. The Cristin bird was trapped and ringed in addition to a male Ring Ouzel and male Firecrest (below).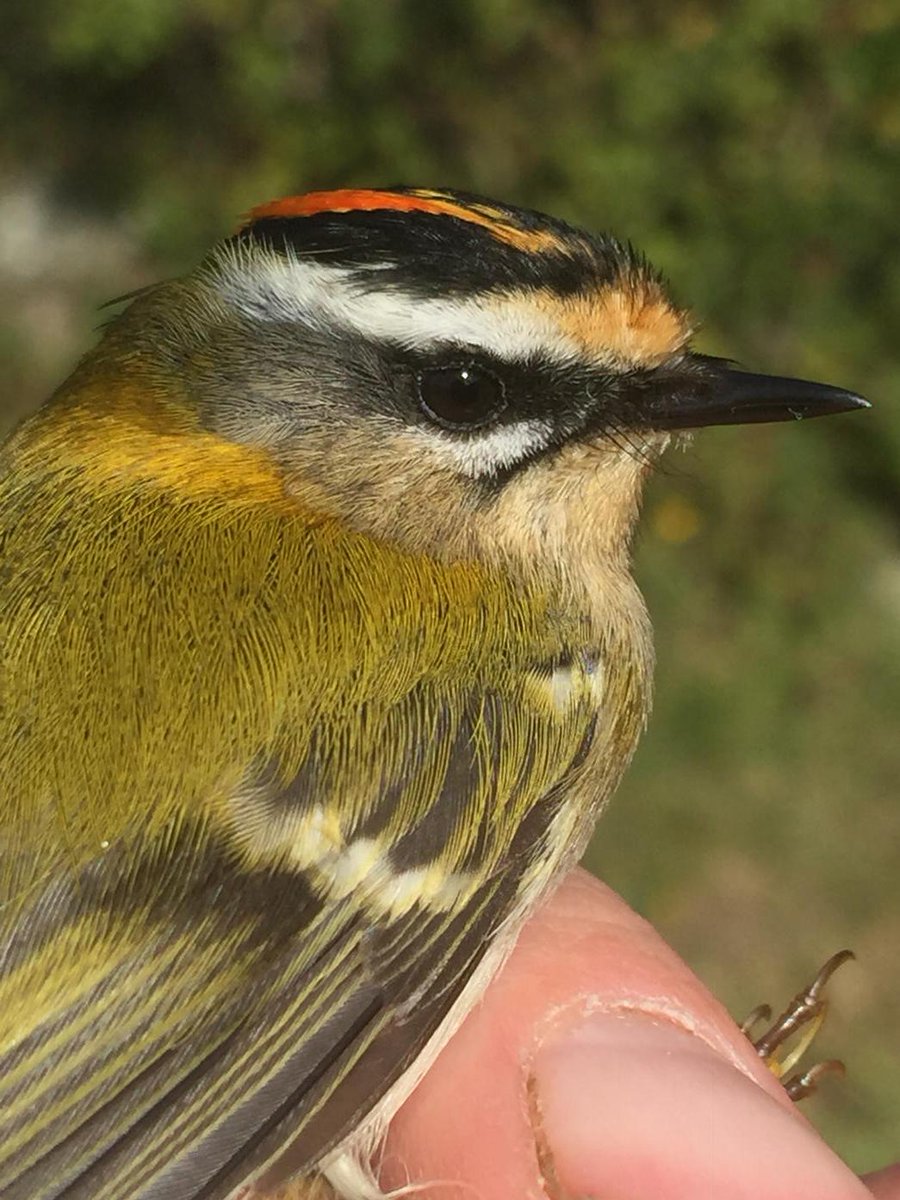 Stunning little Firecrest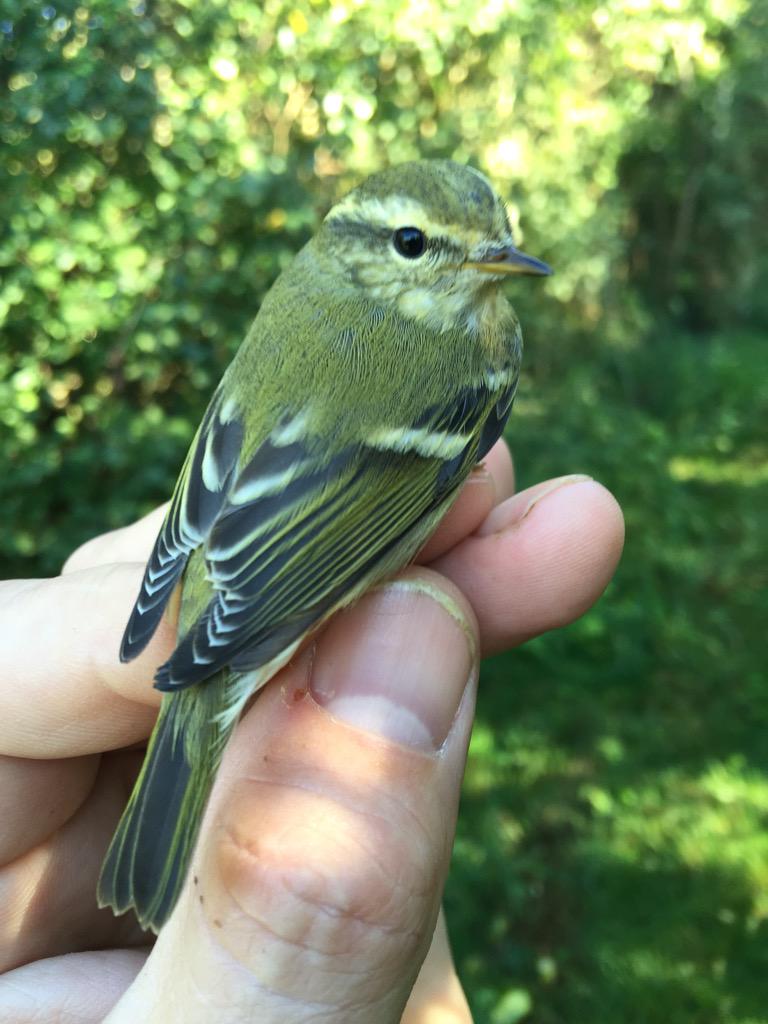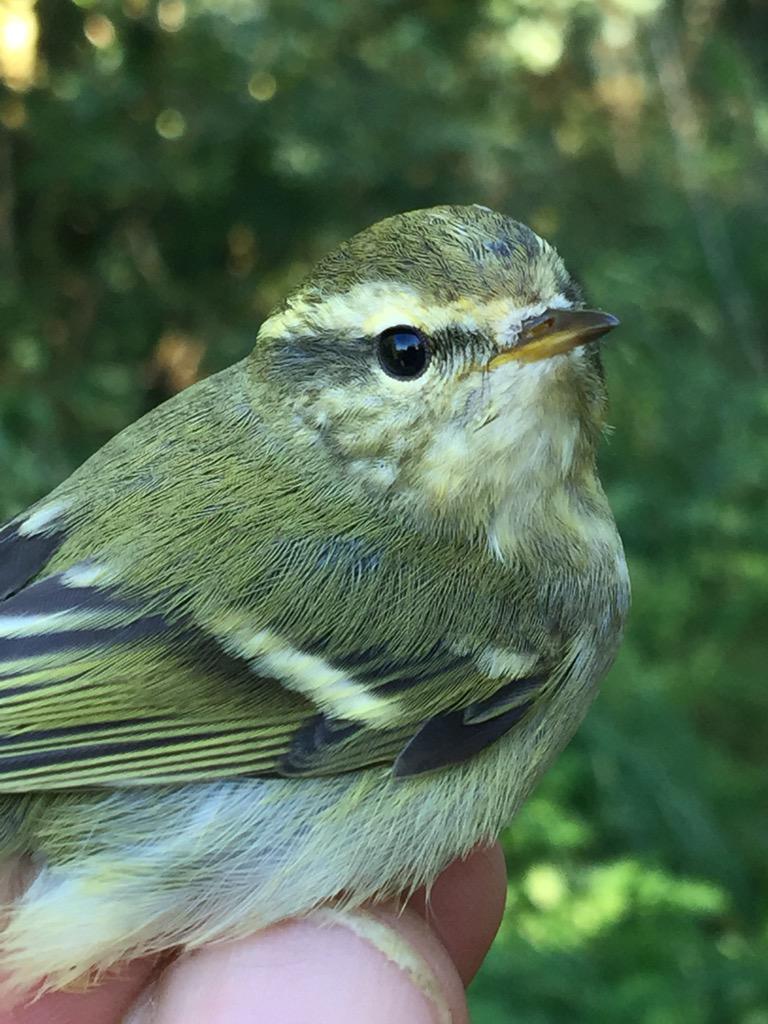 Another little Asiatic sprite trapped - one of three on the island this morning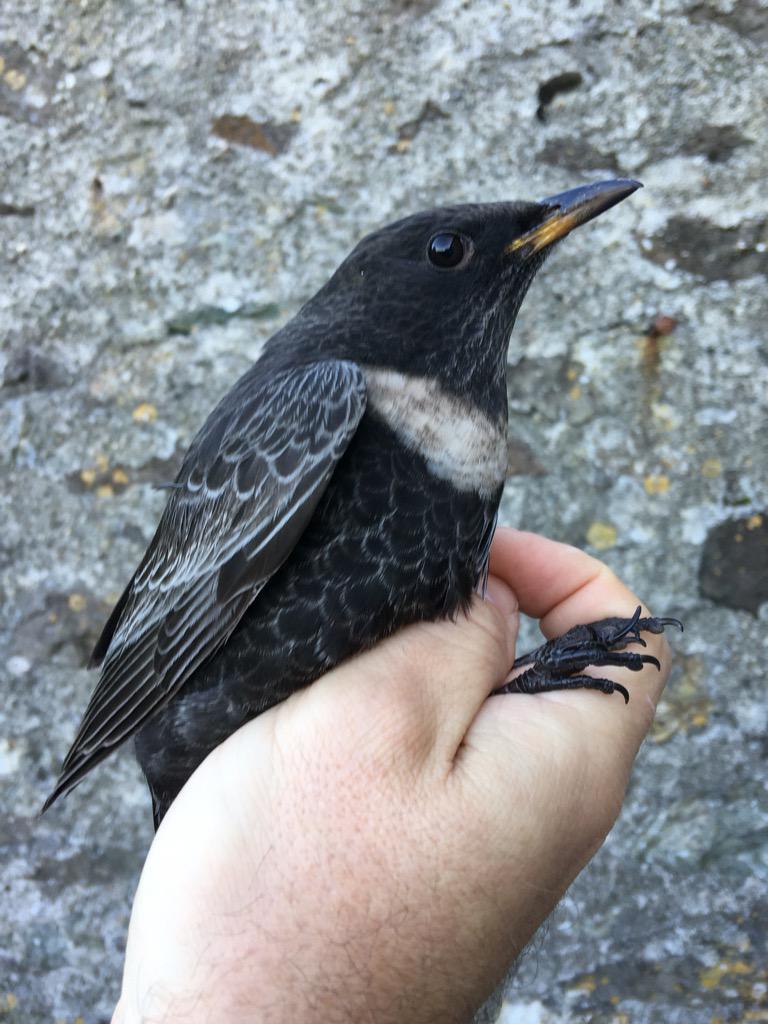 a fine adult male Ring Ouzel (one of two today)
Other migrants recorded on a lively day include the first
Lapland Bunting of the year,
two Buzzards, one Kestrel, one Merlin, one Jack Snipe, one Snipe,
124 Skylarks, five Swallows, 232 Meadow Pipits, six Grey Wagtails, 20 Pied Wagtails, two Ring Ouzels, three Song Thrushes, two Redwings, five Blackcaps, 16 Chiffchaffs, 108 Goldcrests, one Pied Flycatcher, five Coal Tits, nine Blue Tits, six Great Tits, one Hooded Crow, 24 Starlings, three Siskins, 55 Chaffinches, 57 Goldfinches, six Lesser Redpolls, two Reed Buntings.
It also seems the lone Great Spotted Woodpecker lingered too long on the island as unfortunately it was seen in the talons of a Peregrine in the morning.
Pied Flycatcher - doing its thing!
and the raptor theme continues, with Kestrel and Buzzard
Movement out at sea saw one Manx Shearwater, four Common Scoters, one Arctic Skua, seven Mediterranean Gulls, 650 Black-headed Gulls, 630 Kittiwakes, and 954 Razorbills passing by.
Last night there was a faint glow in the northern sky as the Aurora Borealis was being seen across much of the UK. Peter Howlett went to the north end of the island after dark and took this picture which I have stolen from his excellent twitter account @CardiffBirder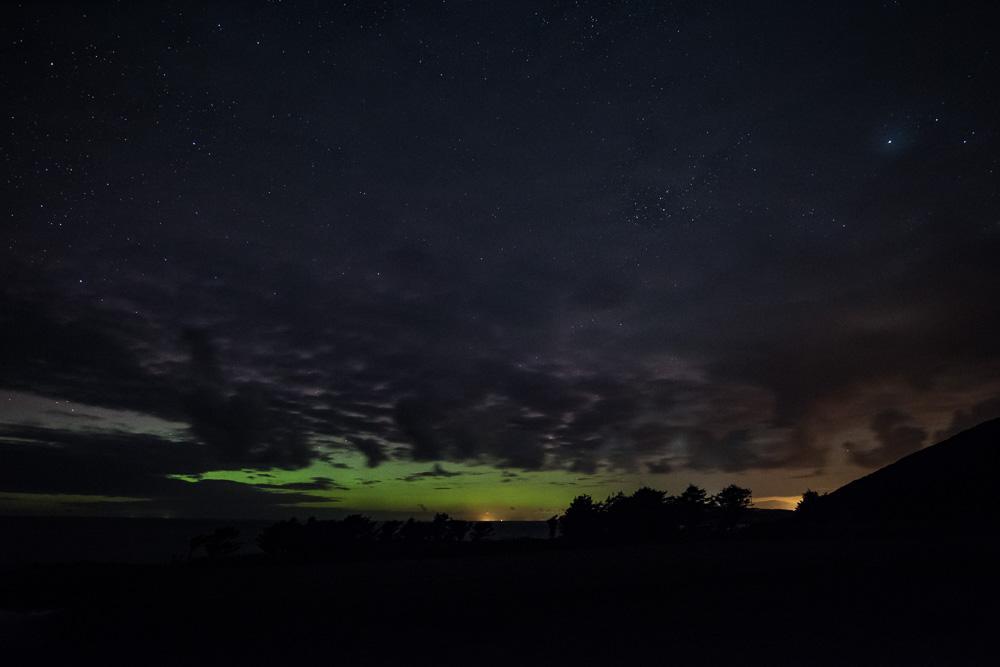 Peter also photographed the Lighthouse (with its new red LED light) with the Milky Way in the background