From dawn this morning it became apparent a fall of migrants had occurred overnight. From gusty conditions first thing, the day became much calmer but in came the rain instead. And lots of it. The wardens and volunteers were soaked through but with plenty of birds about it was most enjoyable.
Three stunning male Pied Flycatchers were found alongside the Mountainside between Cristin and Ty Pellaf, alongside a mass of birds that also included one of two Redstarts and a male Ring Ouzel (all of which are first for the year). The aforementioned Mountain patch had most of the day's 57 Blackcaps, 91 Chiffchaffs, 62 Willow Warblers, and 22 Goldcrests.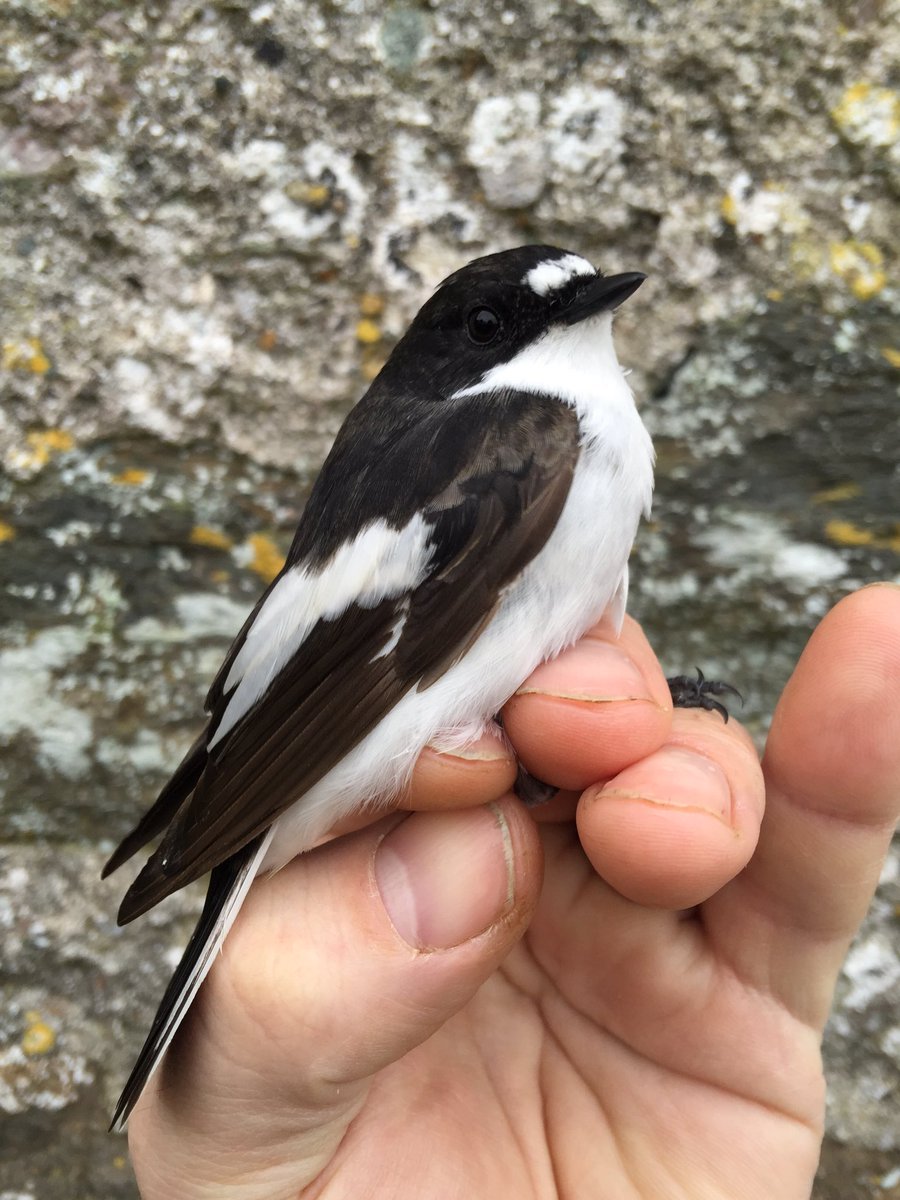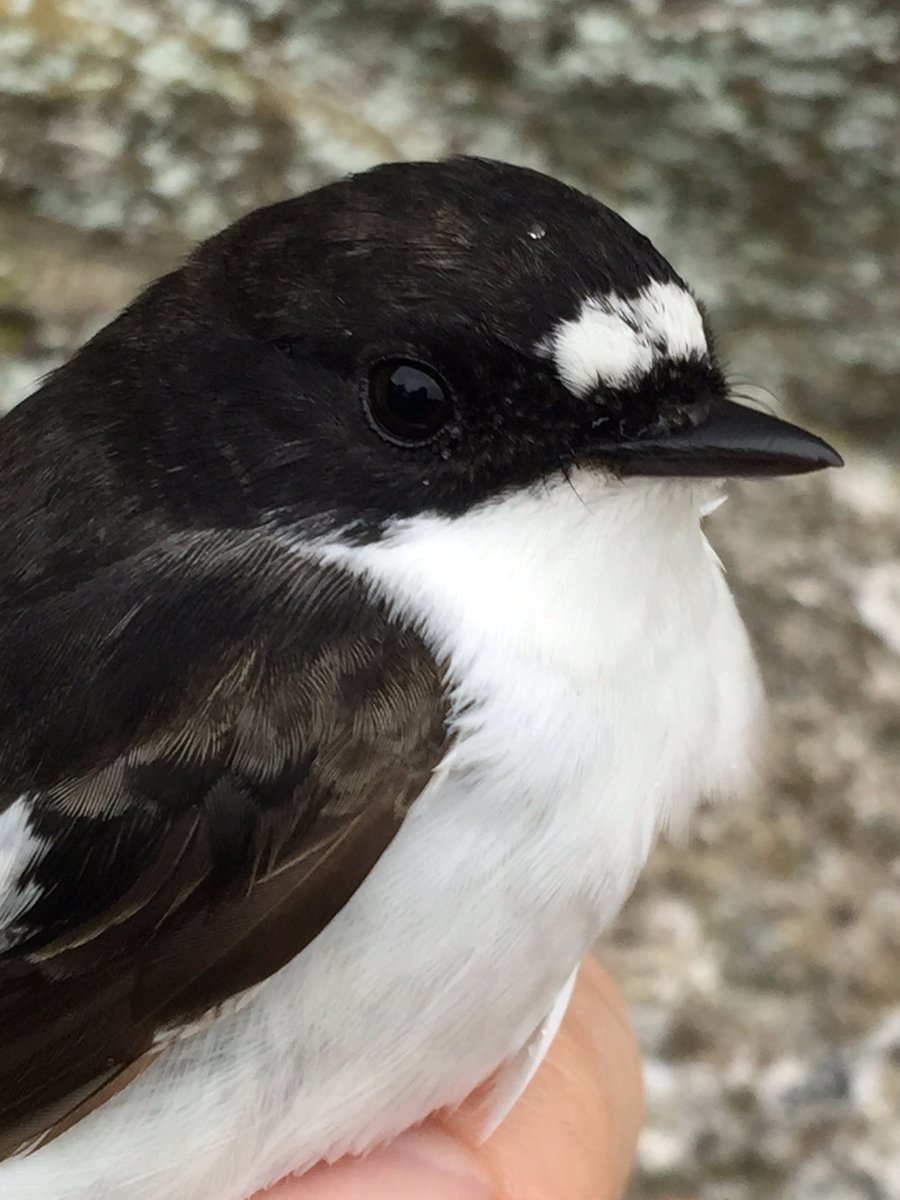 This Pied Flycatcher had much more white on the forehead than the one below.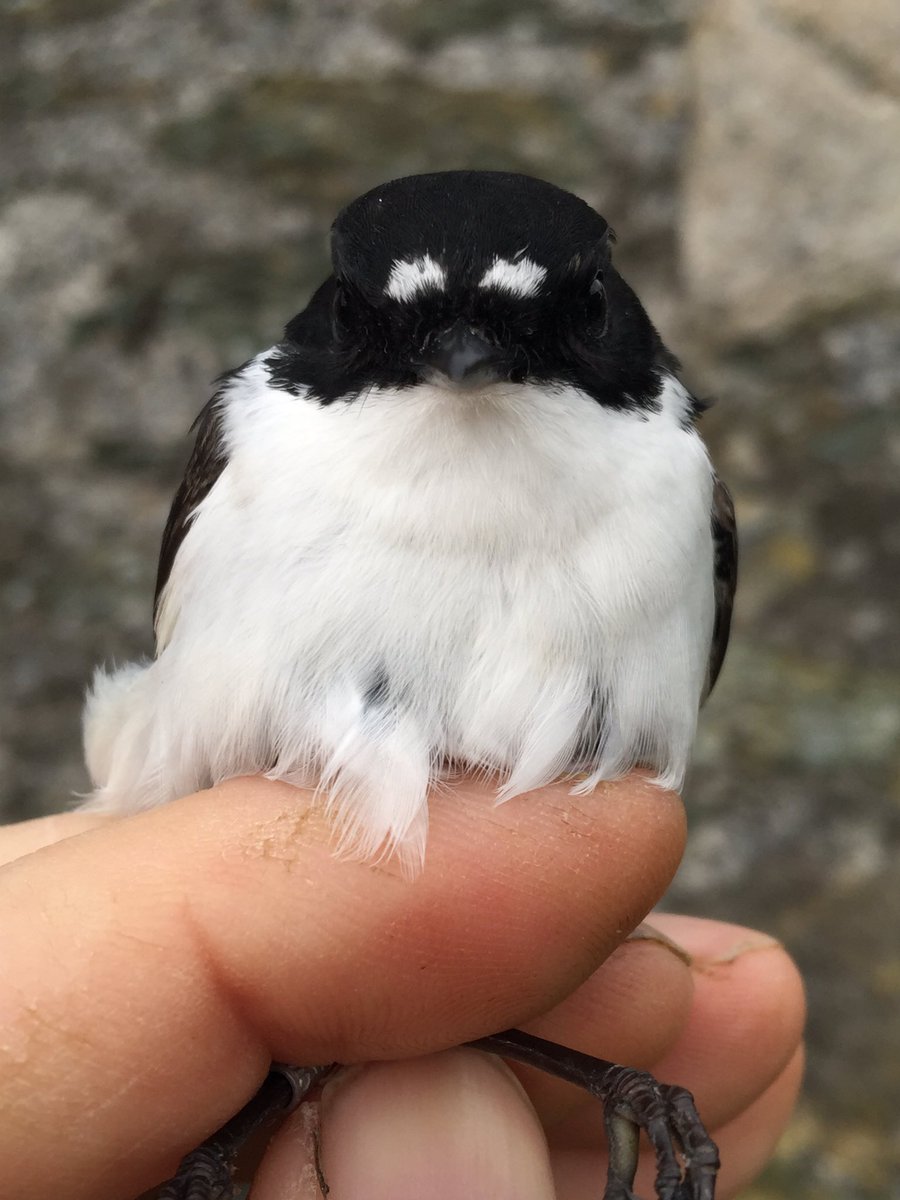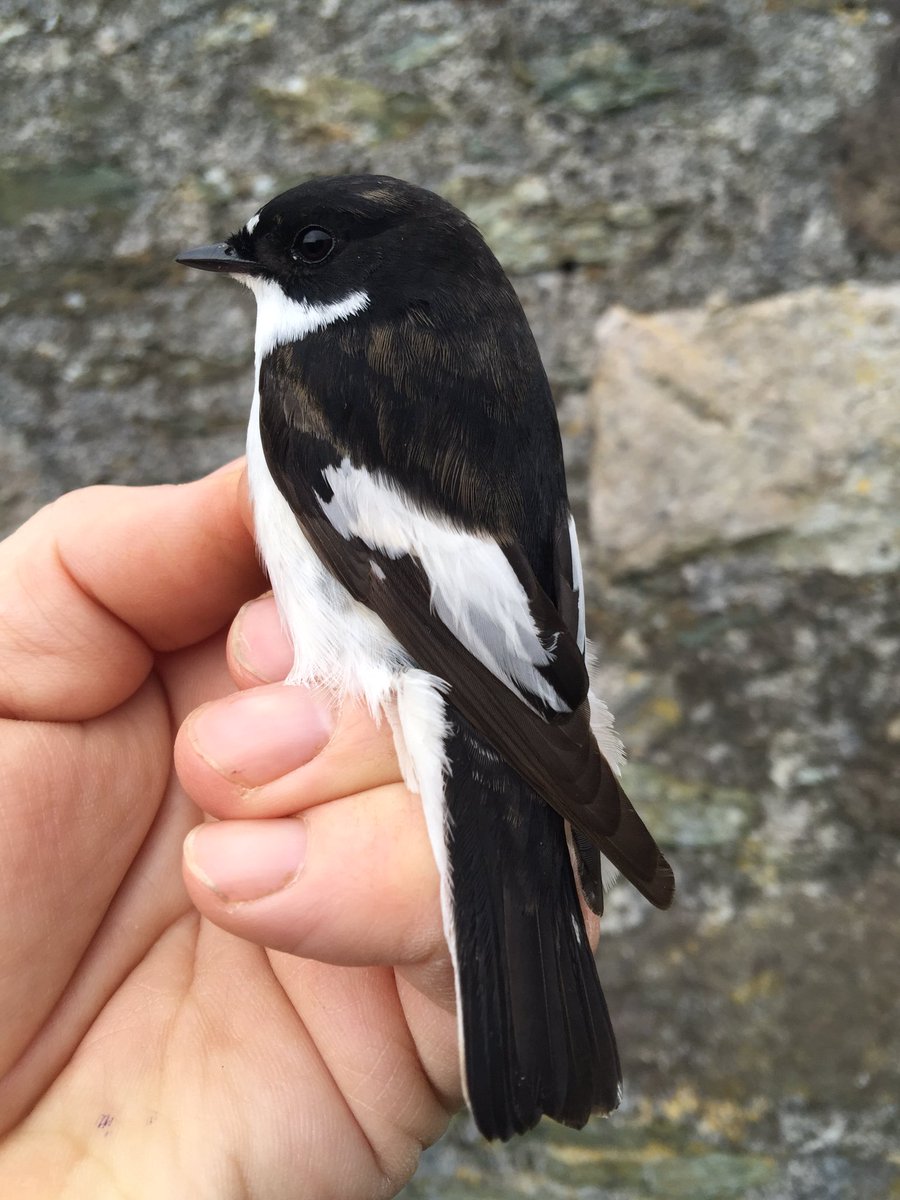 First summer Male Pied Flycatchers - note the brown feathering on the wings indicating these rather stunning birds were less than 12 months old!!
A variety of finch passage consisted of six Siskins, 54 Goldfinches, six Lesser Redpolls, and best of all, a lone Crossbill heading north over the Lowlands.
The coastal areas held 80
Wheatears
along with 11
Purple
Sandpipers
, 14
Turnstones
and the first
Common
Sandpiper
of the year.
Three
Sand
Martins
, six
Swallows
, and one
House
Martin
hawked over whilst one
Kestrel
, one
Merlin
, four
Black-headed Gulls
, one
Collared
Dove
, 20
Pied
Wagtails
, and one
White
Wagtail
were also seen.