A male Blue-headed Wagtail seen on The Narrows was the pick of the bunch on a particularly lovely day. Though starting off a little windy, the breeze quickly dissipated and by lunchtime the islanders revelled in fine spring weather.
Rather smart Male Blue-headed Wagtail
Hirundine passage was notable with one Swift, nine Sand Martins, 195 Swallows, and 29 House Martins heading mostly northwards over the course of the day. The biggest talking point though was Blackcaps with a minimum of 103 on the island today. Further migrants inland include 14 Sedge Warblers, four Whitethroats, 13 Chiffchaffs, seven Willow Warblers, five Goldcrests, five Spotted Flycatchers, and 24 Wheatears. A Kestrel was new in, as were the 11 Purple Sandpipers, two Dunlins, and one Sanderling seen on The Narrows, with 30 Whimbrel on the South End. More flyovers recorded include one Rook, 14 Siskins, 14 Goldfinches, and nine Lesser Redpolls.
Still lots of Whimbrels passing through
and lots of Wheatears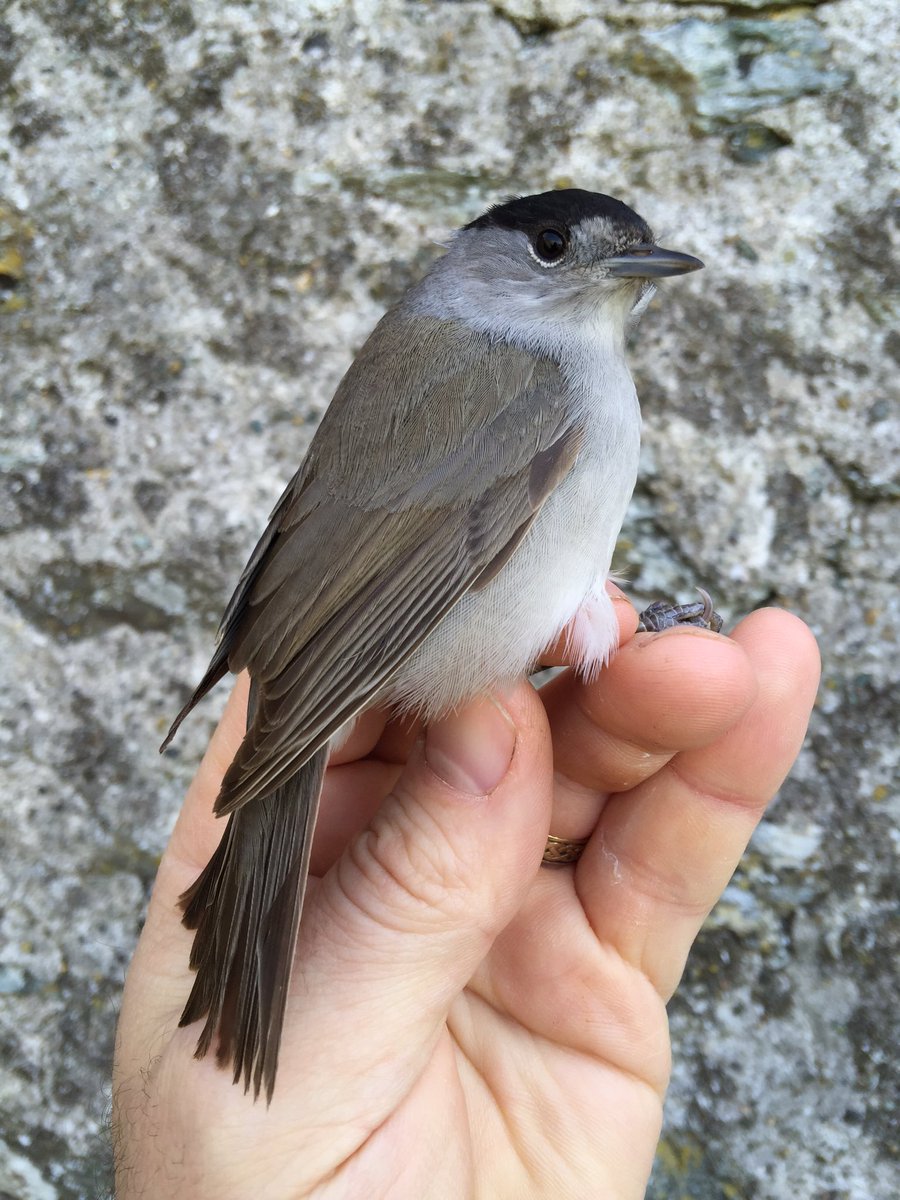 One of the many Blackcaps ringed whilst passing through the island today