A thoroughly enjoyable day that got off to a blistering start with the discovery of a female-type

Red-breasted Flycatcher

in Cristin Withy. The bird showed intermittently at first through dense foliage before eventually showing well to the observers gathered. Whilst waiting for the bird to show, news came in of a

Greenish Warbler

at Nant! An excellent discovery heard singing briefly in the New Plantation before relocating quickly to Hendy, and then Ty Nesaf. After going missing for half hour, the observers headed back to Cristin to ready the Observatory for incoming guests, where-upon the bird suddenly re-appeared in the Heligoland trap. A fantastic beginning to the day got more unbelievable when attempts to relocate the warbler in the late morning turned up a completely new

Greenish Warbler

(i.e. without a ring) in the Cristin garden! Considering their had only been 11 previous records of Greenish Warbler, with the last coming September 2014, to get two birds in one day is unprecedented.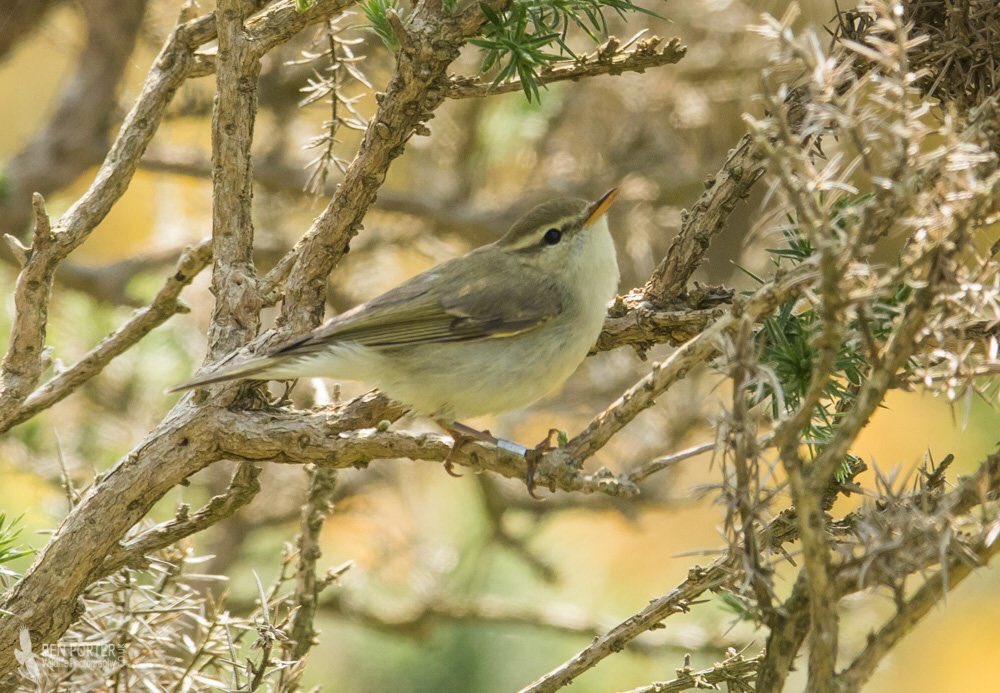 A Black Redstart seen at the Schoolhouse was also seen today along with one Kestrel, one Ringed Plover, eight Sanderlings, one Dunlin, three Whimbrels, 12 Turnstones, three Collared Doves, one Cuckoo, 11 Swifts, 44 Swallows, 17 House Martins, ten Sedge Warblers, two Whitethroats, one Garden Warbler, one Blackcap, 11 Chiffchaffs, four Spotted Flycatchers, one Hooded Crow, one Siskin, and five Lesser Redpolls. A tremendous count of 4425 Manx Shearwaters was recorded offshore in the early morning, with 12 Common Scoters also seen out to sea.