There was no sign of yesterday's scarcities with a cooler and calmer start to the day, becoming rather hot as it went on. New migrants were thin on the ground at first but quickly it became apparent birds were fresh in as the day went on.
A

Siberian Chiffchaff

was a surprise in the nets at Cristin this morning, becoming the second this year to be ringed, whilst a Cuckoo creeped around the garden too.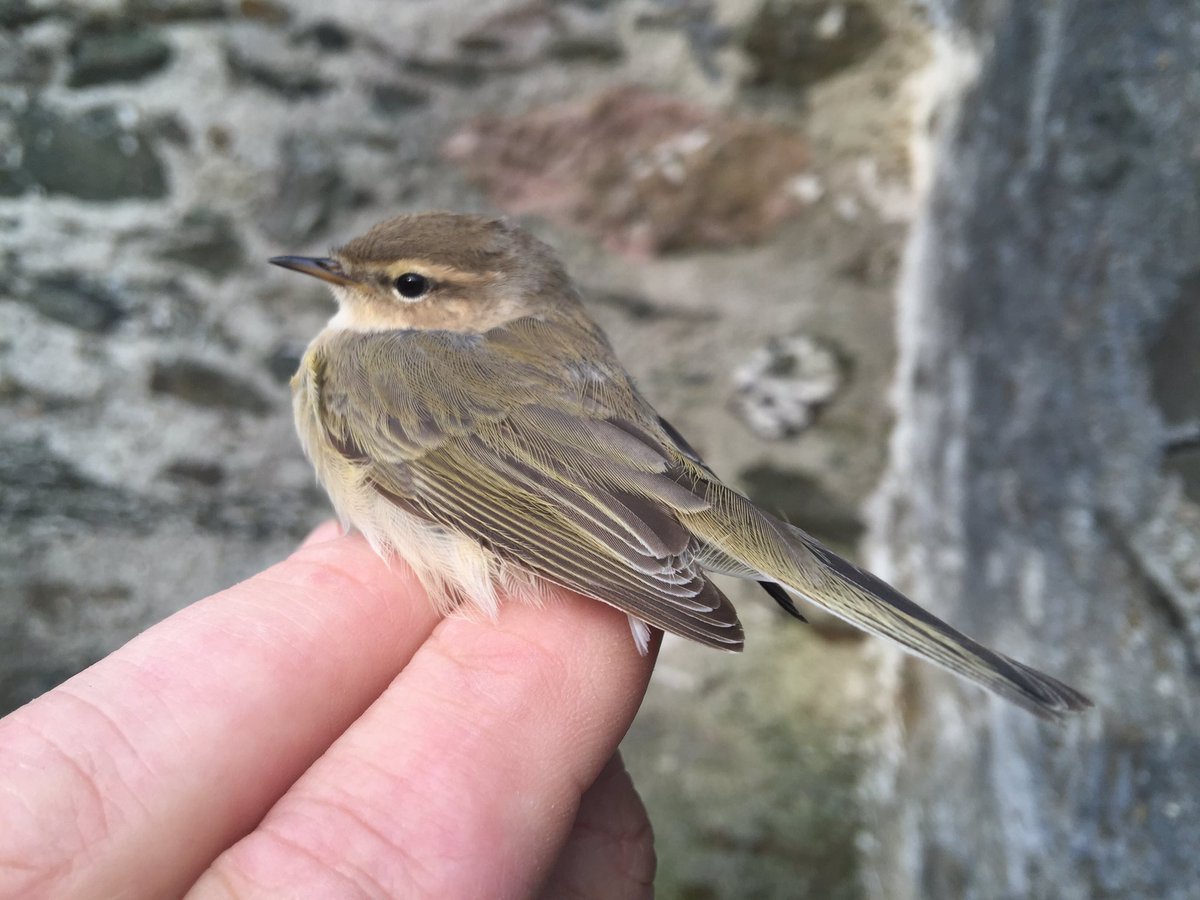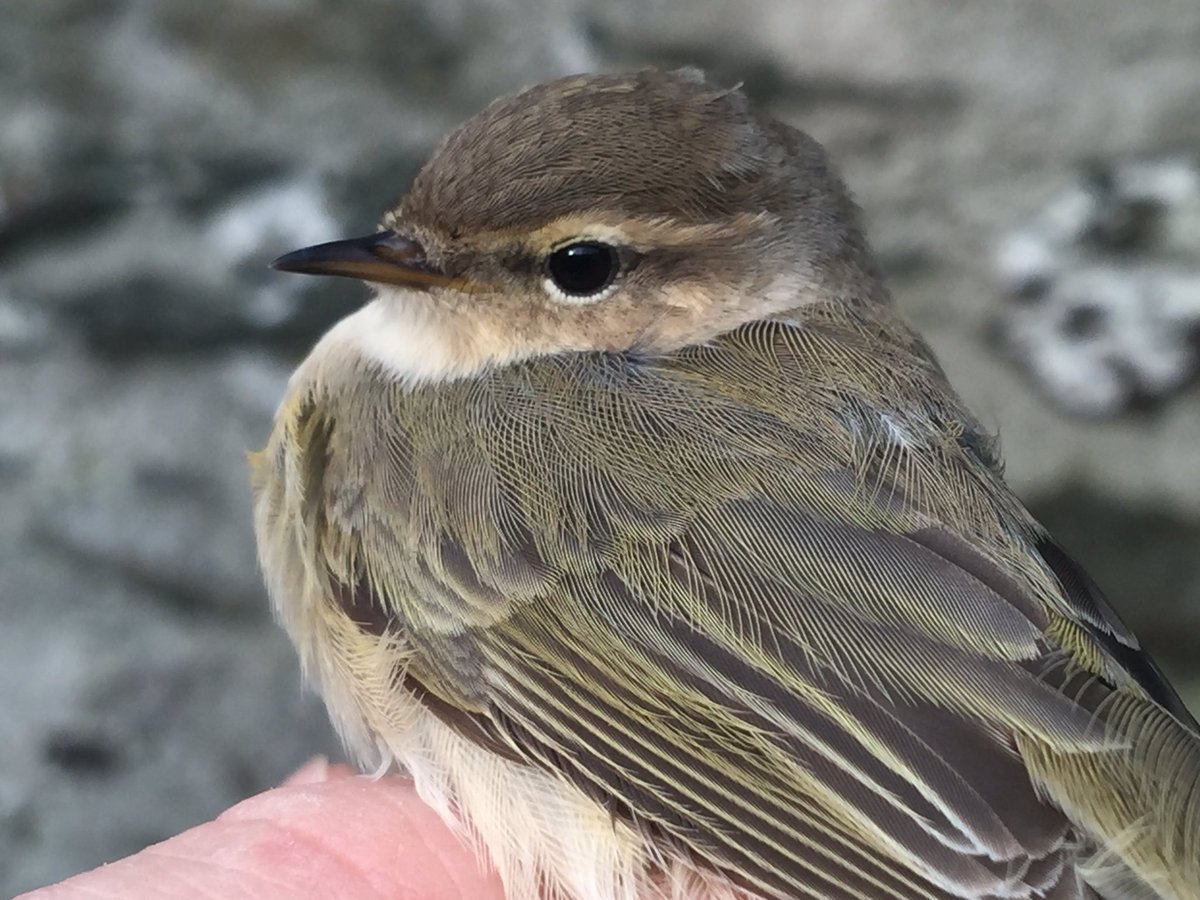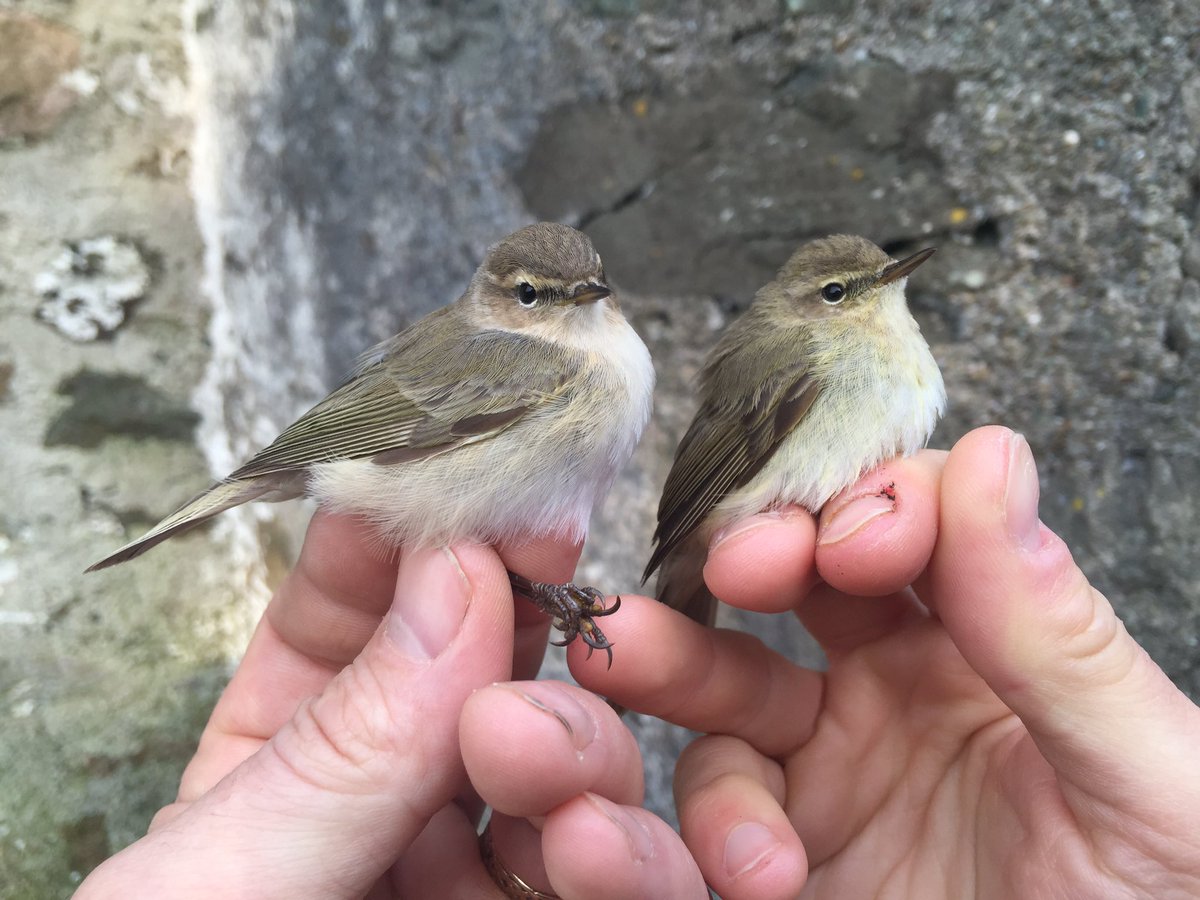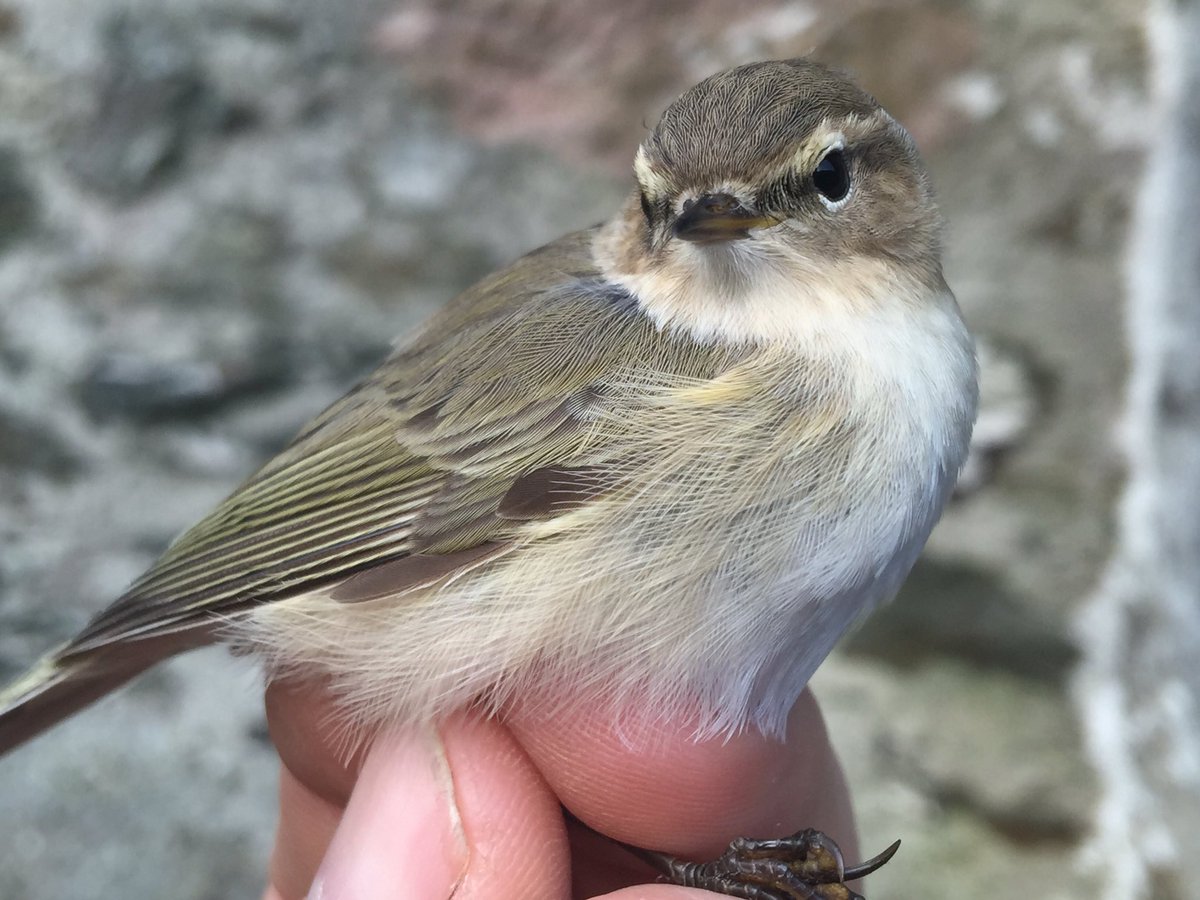 A dark phase Arctic Skua and one Sandwich Tern were seen out to sea, though hazy conditions hampered viewing for a long while. Inland one Grasshopper Warbler, 13 Sedge Warblers, five Whitethroats, five Garden Warblers, 23 Blackcaps, ten Chiffchaffs, three Willow Warblers, four Goldcrests, and one Firecrest were counted, as were one Collared Dove, two Sand Martins, 148 Swallows, 48 House Martins, two Tree Pipits, one Grey Wagtail, three White Wagtails, 23 Wheatears, nine Spotted Flycatchers, 15 Goldfinches, and 11 Lesser Redpolls.
Wader counts at high tide on The Narrows were highlighted by two Ringed Plovers, three Sanderlings, 16 Dunlins, one Bar-tailed Godwit, eight Whimbrels, one Curlew, and 17 Turnstones.