It is with some amazement that

Greenish Warbler

features in YET ANOTHER blog post this spring. A casual walk through the Helgoland trap mid-morning proved dividends as our FOURTH Greenish Warbler in less than three weeks was found, the third to be trapped and ringed. To give some perspective, only six others have been seen in the whole of Great Britain this year. Astonishing stuff.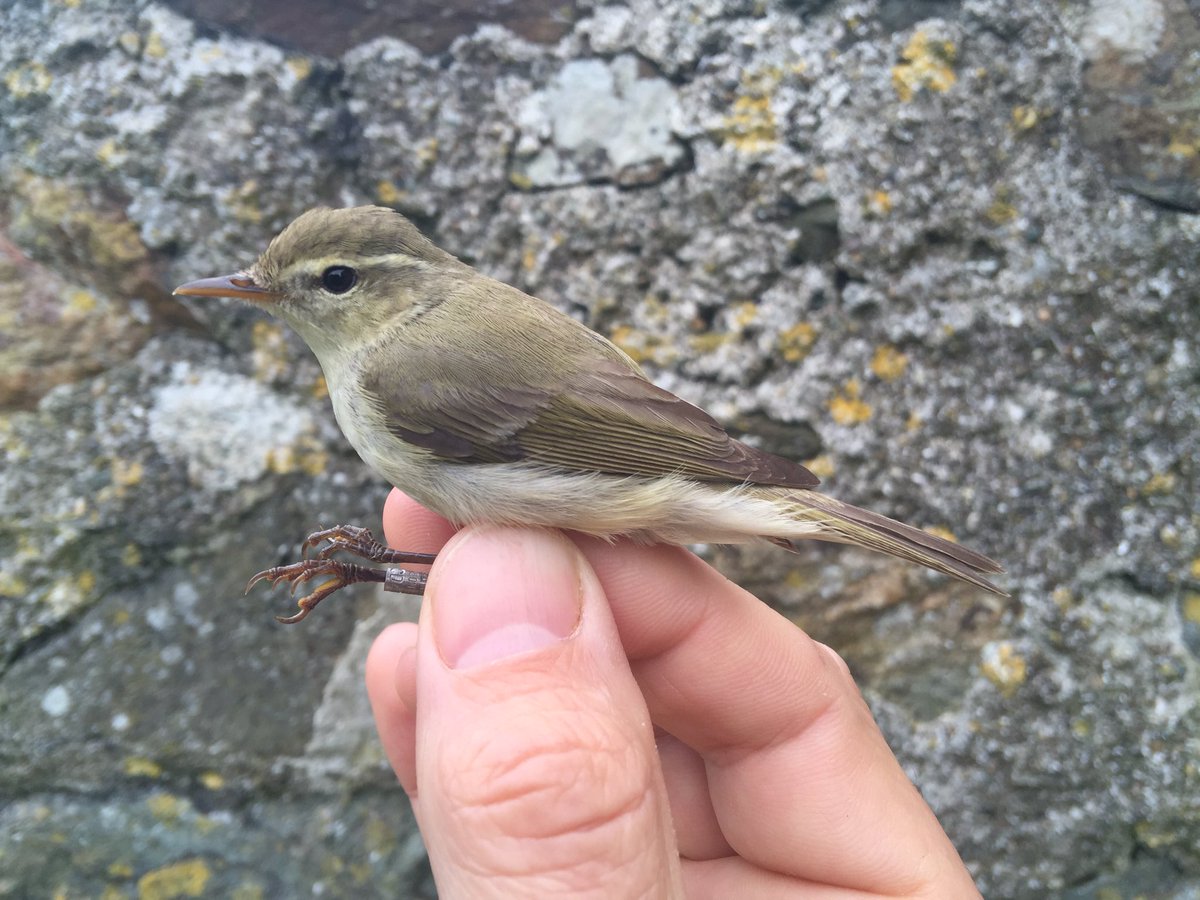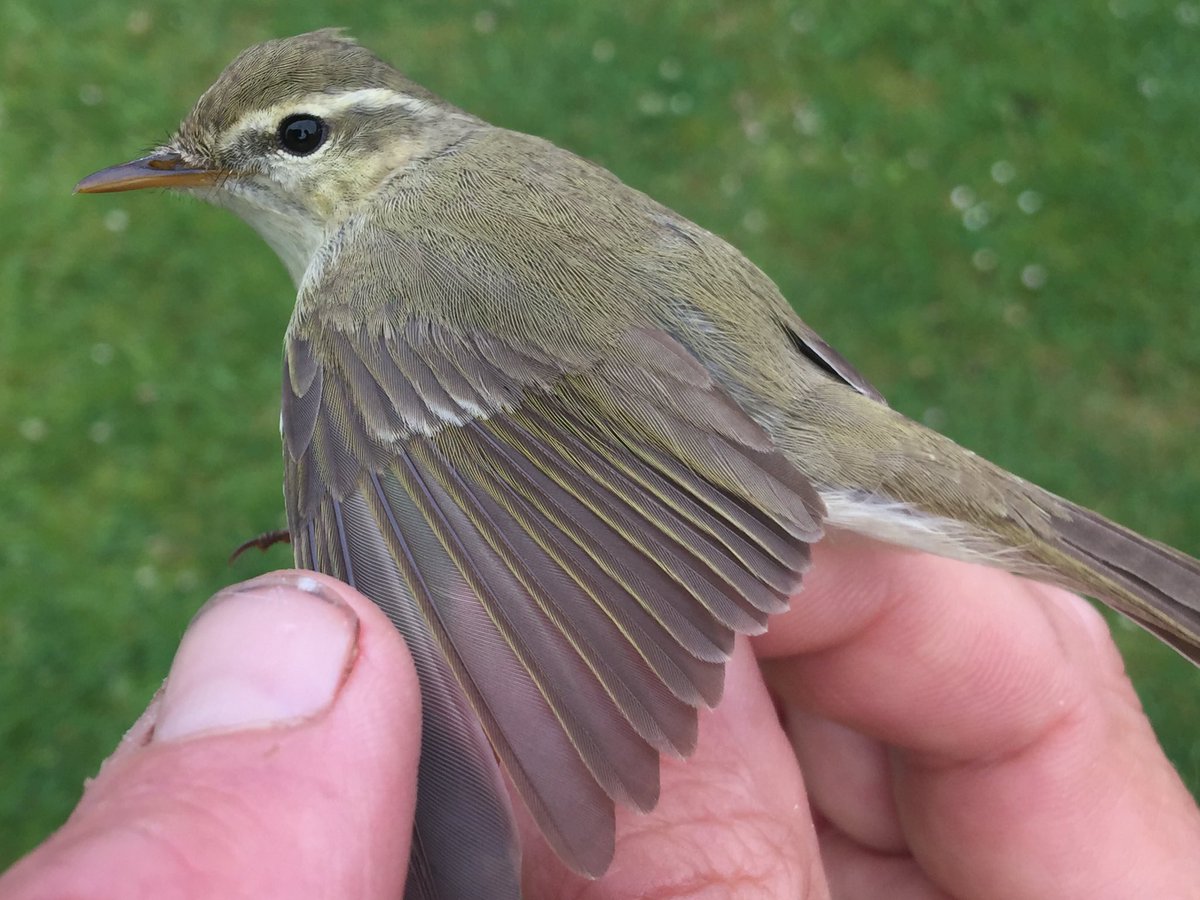 A Storm Petrel moving west off the South End was an unexpected sighting as day-time records are particularly scarce, whilst other birds moving at sea today include one Black-headed Gull and two Sandwich Terns.
The first Knot of the year flew over The Narrows; also present was the lingering Golden Plover, two Whimbrels, five Curlews, 20 Turnstones, and a Ringed Plover, the latter displaying forlornly in a desperate last ditch breeding attempt.
A Grey Heron, two Swifts, and three Siskins were the best of the rest whilst the first Chough juveniles can be seen spreading their wings around the island at the moment.