Winds moved round to a more southerly direction and increased considerably throughout the day making censusing more difficult and probably cloaking any visible movements or changes in numbers of birds, particularly smaller passerines.
Although reaching quite forceful winds towards the back end of the day visible passage out at sea off the coast was minimal. A
Skua
spent the afternoon frustratingly distant and briefly popping above the swell to then drop down on the sea again and disappear completely.
Gannets
passed in small amounts, totalling 33, and one
Fulmar
, three
Manx
Shearwaters
and 53
Razorbills
were seen. A small number of Gulls were also counted, three
Black-headed Gulls
, four
Lesser Back-backed Gulls
, two
Herring Gulls
, four
Greater Black-backed Gulls
and 66
Kittiwakes
.
Goldcrest numbers were the most notable increase with 39 logged today, most of them preferring the mature spruce trees of the Plantation. With them were a small number of Phylloscopus Warblers, three Chiffchaffs and three Willow Warblers and a single Blackcap. Overhead a Siskin and six Goldfinches headed north, as did a small number of Hirundines amounting to six Swallows and a House Martin. A Sparrowhawk, an adult male and a Kestrel spent the day hunting around the island, two Water Rails squealed in the withies and two Little Owls called with their cat like "kee-ew". Pipit numbers were fairly consistent again, Meadow Pipits were found in small groups through the low lying areas of the island and numbered 50 whilst Rock Pipits, mostly favouring the Narrows and southern parts of the island stood at a healthy 51. Numbers of Wagtails logged had certainly decreased as no counts broke into the tens and just five Pied Wagtails and four White Wagtails were seen. Linnets totalled 124 and were the most numerous passerine of the day concentrated mostly around the Narrows and flitted through the grasses uttering their jittery, rubbery, squeaky calls to each other. Choughs around this time of year start to increase in number after the lull of breeding birds leaving the island for the mainland, these birds are now returning, along with other individuals from the mainland. Soon they will be frequenting Solfach, the main beach on the island, and sifting through the sand and seaweed in noisy groups, 25 were seen today. Other notables today included one Stonechat, four Wheatears, and 34 Mallards.
A similar affair down around the Narrows produced numbers consistent with the past week or so.
Oystercatchers
clocked in at 52, dotted around the rocks and grassy fields. Whilst on the beaches and bays seven
Ringed
Plovers (bottom Picture)
, two
Knot (top picture)
, a good number and increase of
Purple
Sandpipers
came to 15, there were 21
Dunlins (middle picture)
, 54
Curlews
, 11
Redshanks
, 86
Turnstones
and elsewhere three
Whimbrels
, three
Snipes
and two
Bar-tailed Godwits
.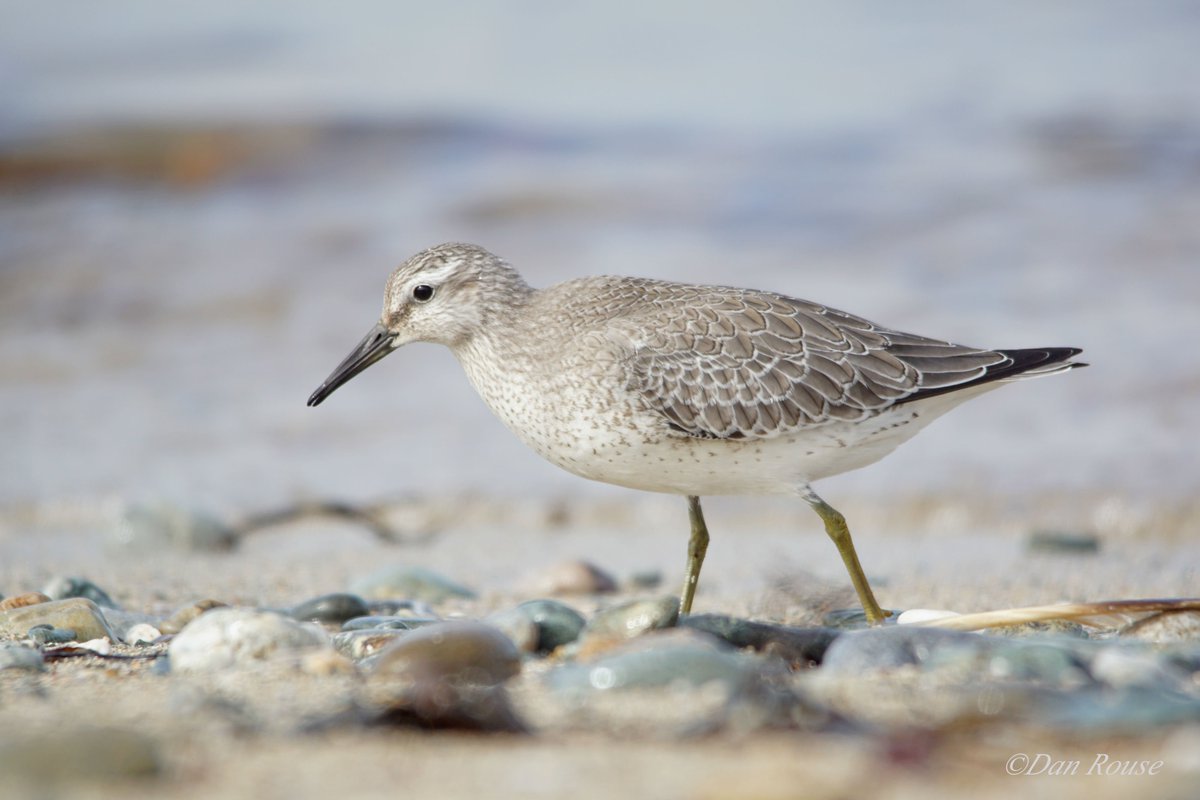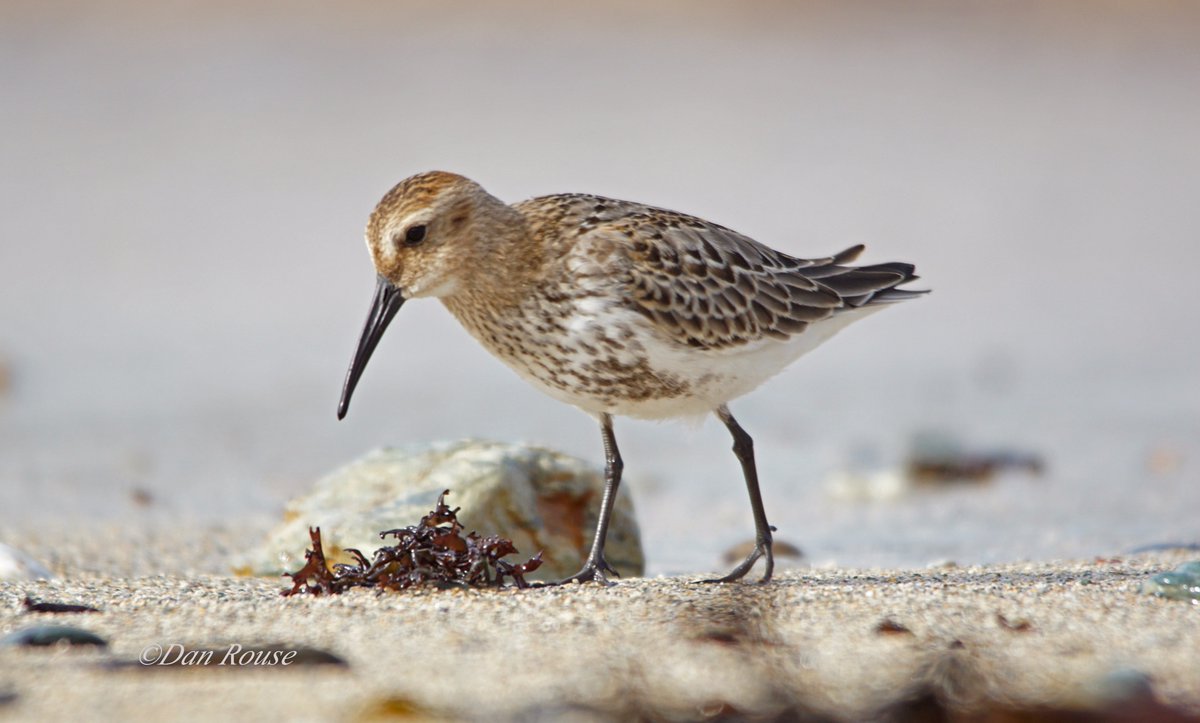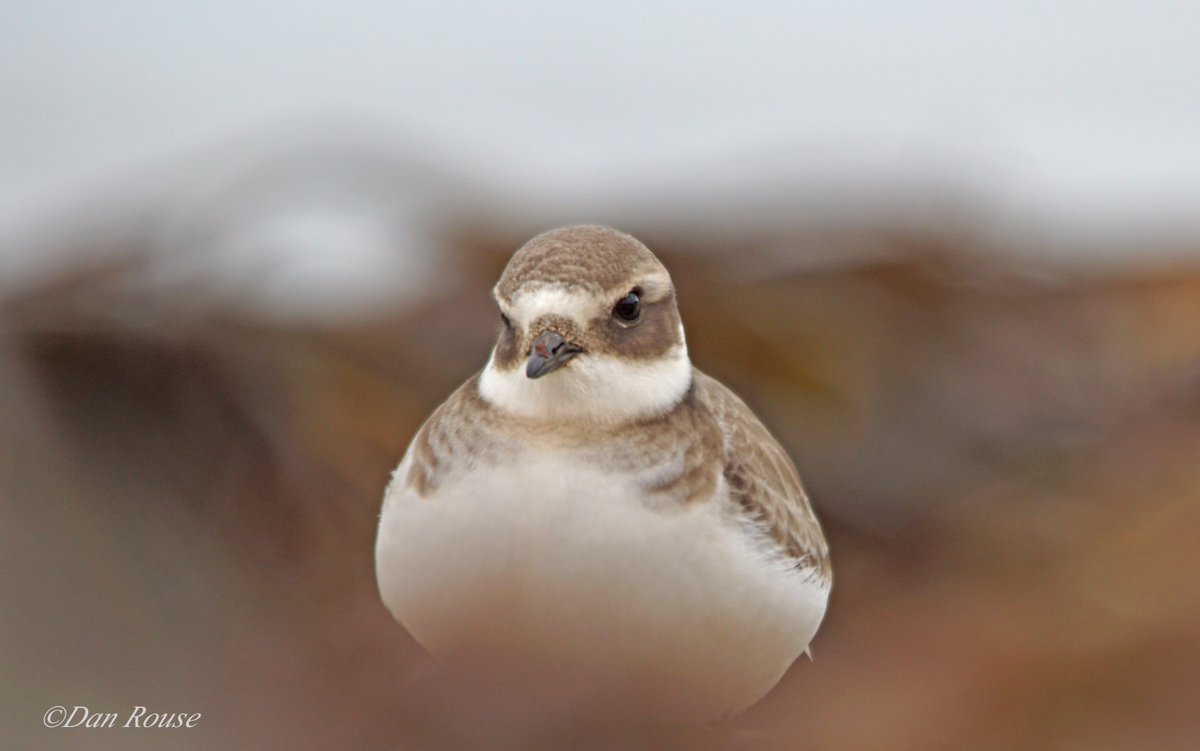 Unsurprisingly very few Lepidoptera were recorded today, six Red Admirals and two Speckled Woods were the only noted, other than individuals from the moth traps run.
A nice addition in the moth trap at Nant was this Vestal, an immigrant moth of which a few have been recorded on the island in the past week