Another windy start to the day though from dawn it was clear a few new birds had arrived overnight. Star of the show went to an overdue

Little Bunting

discovered on the Mountainside between Carreg Bach and Ty Capel. Though only the 15th record for Bardsey, and the first since 2012, this bird comes bang on cue with large numbers coming into Britain from the East in the last few weeks. In the evening the bird was trapped and ringed becoming the seventh to be ringed on the island.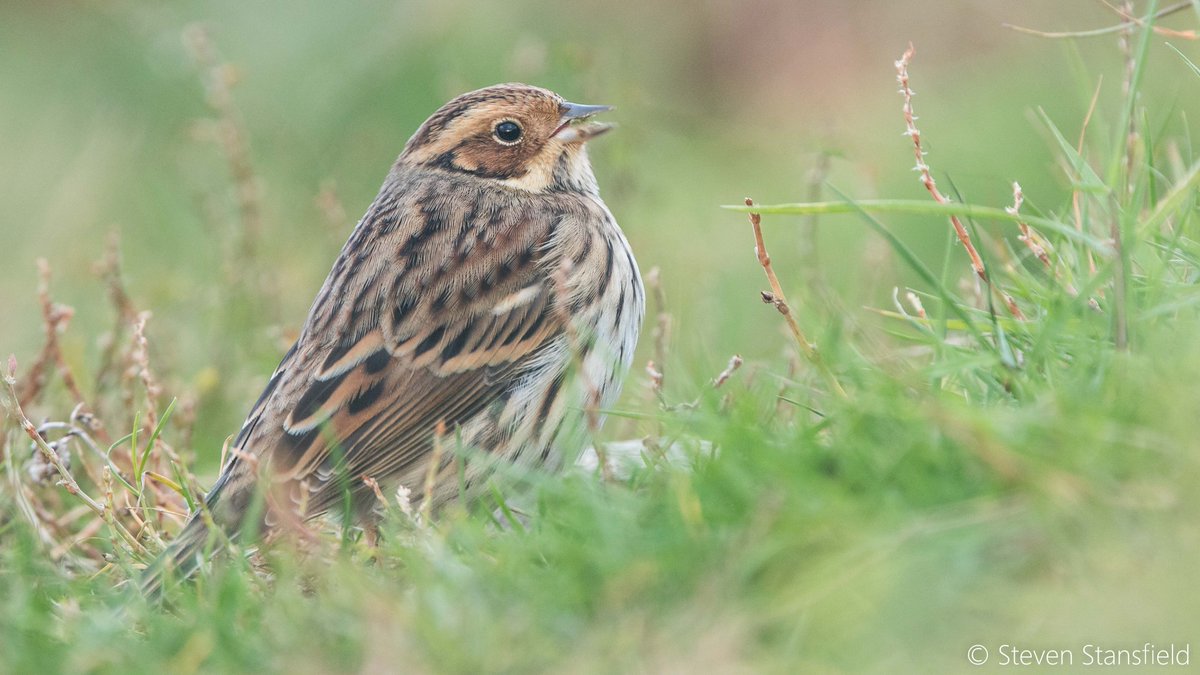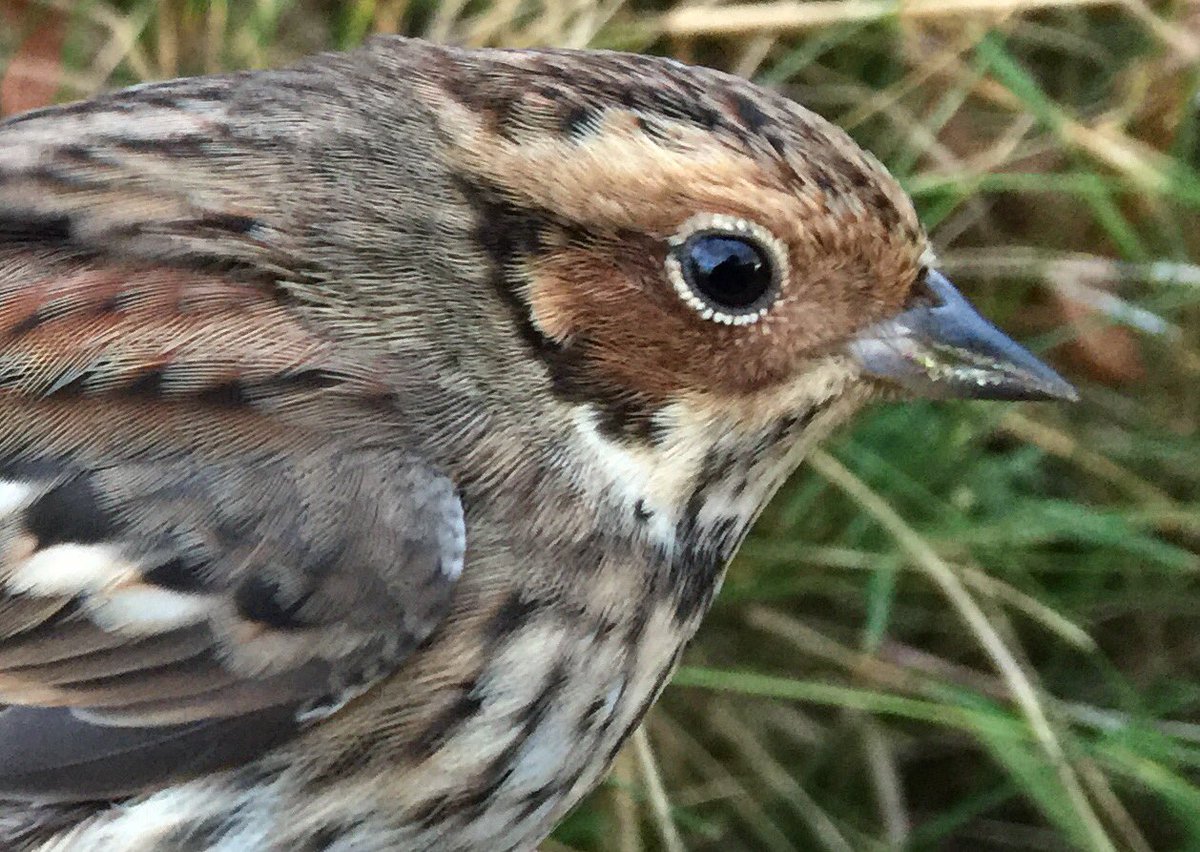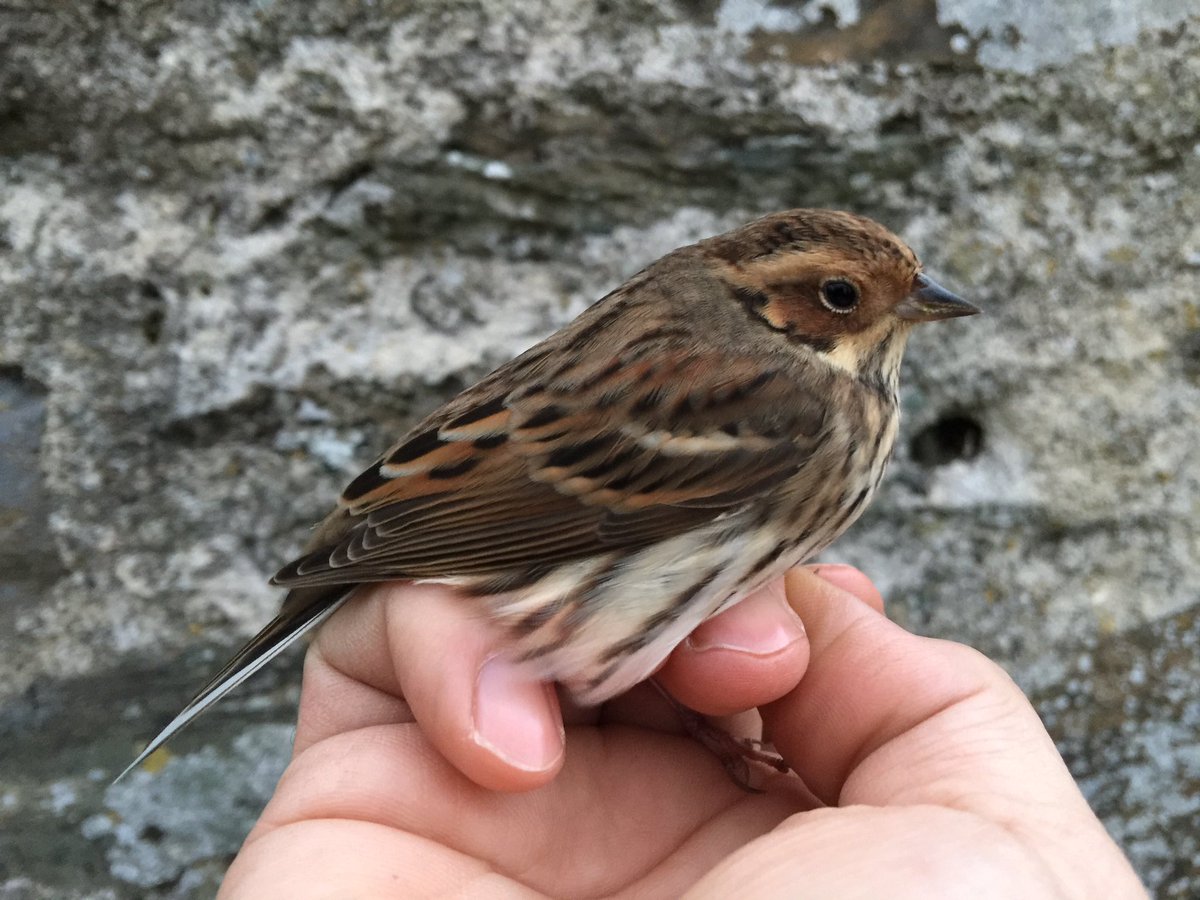 Seabirds were not moving in quite the numbers seen yesterday but still one
Fulmar
, one
Manx
Shearwater
, 142
Gannets
, 27
Common
Scoters
, eight
Mediterranean
Gulls
, 561
Kittiwakes
, and 949
Razorbills
were recorded with a little effort.
Some overhead visible migration came back into the fray with 14 Skylarks, one (rather late) Tree Pipit, four Grey Wagtails, 17 Jackdaws, four Rooks, 26 Starlings, three Bramblings, one Greenfinch, 11 Siskins, three Lesser Redpolls, and one Reed Bunting all seen and/or heard in the morning.
Asides from the Little Bunting a collection of thrushes comprising one
Fieldfare
, eight
Song
Thrushes
, 30
Redwings
, and one
Mistle
Thrush
, alongside one Yellow-browed Warbler, nine
Chiffchaffs
, and 42
Goldcrests
were the best finds inland. A single
Wigeon
lingered, two
Buzzards
soared, whilst one
Kestrel
, one
Merlin
, five
Water
Rails
, and seven
Snipes
were noted. A highlight in the late afternoon was a group of six
Risso's
Dolphins
off the West Coast.