A glorious, sweltering Sunday for Bardsey, with more evidence of early migration. Out to sea 13
Black-headed Gulls
, ten
Common Scoters
and four
Sandwich Terns
headed South, amongst fairly low counts of 201
Manx Shearwaters
and 34
Gannets
. However, the outstanding highlight was our second
MINKE WHALE
sighting of the year, appearing very briefly amongst a feeding flock of Manx Shearwaters at 18:30. Two
Harbour Porpoise
were also offshore.
Some interesting bits were noted on vis-mig; including two Lapwings and singles of Grey Heron, Rook and Grey Wagtail heading south, and 42 Swallows and eight House Martins. The only obvious arrival on land was a highly unusual juvenile White Wagtail on Solfach, with four Goldfinches and a Collared Dove lingering from previous days. Whimbrels were up to four, with a single Curlew on the Narrows and, most notably, a Common Sandpiper along the West Coast.
Grey Heron (Ardea cinerea) - © Elliot Montieth
We were delighted to see our first
Thrift Clearwings
of the year today, with ten of this very scarce coastal moth on Pen Cristin and five around the East Side. Also around the east side, the micro
Lobesia littoralis
was abundant, with 500+ estimated! Two
Speckled Woods
were again seen in Nant, continuing our great year for this very recent colonist, while the first adult
Six-spot Burnets
of the year were also on the wing.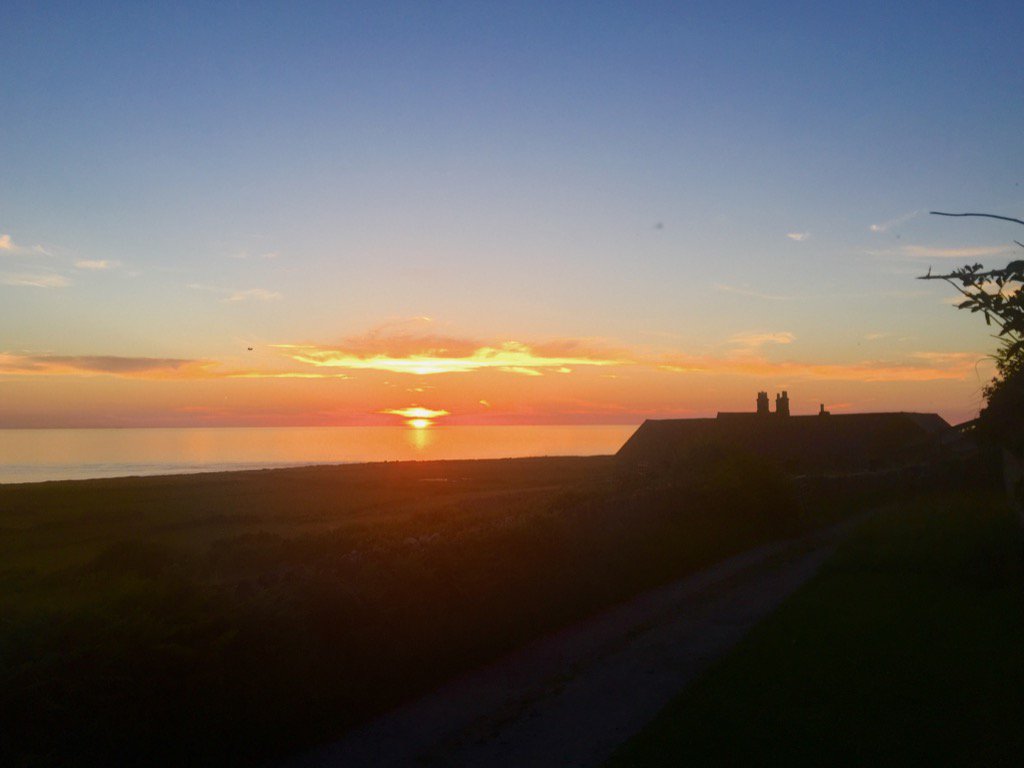 Another glorious sunset over Bardsey; both the Wicklow Mountains in Ireland and the whole of Cardigan Bay to the south were visible in astonishing detail on a stunning evening - © Liam Curson