We were treated to another gloriously sunny day from start to finish. Everyone took advantage of the good weather to get out and explore the island and we're all definitely feeling the lulling effects of the heat this evening.
Wheatears were the talk of the town again today, with 137 logged across the island including many birds of the larger Greenland race. Walking along the mountain ridge and down to the lowlands, it was hard to miss the distinctive flash of a white rump out the corner of your eye. A Cuckoo toured the mountainside before settling at the Plantation this evening where it began to sing, whilst two Pied Flycatchers included yesterday's ringed male and a newly arrived female.
Other birds today included seven Fulmars, three Gannets, a Grey Heron, two Sparrowhawks, a Buzzard, a Kestrel, a Merlin, a Peregrine, six Ringed Plovers, two Dunlins, a Snipe, 19 Whimbrels, a Redshank, five Turnstones, two Little Owls, two Sand Martins, 14 Swallows, a House Martin, a Sedge Warbler, four Blackcaps, three Chiffchaffs, 12 Willow Warblers, three Goldcrests (including a singing bird in the Plantation), two Chaffinches, a Siskin, nine Goldfinches, 17 Linnets, a Lesser Redpoll and a Bullfinch. A Painted Lady was at Ty Pellaf briefly this afternoon.
A Cuckoo was flushed from the mountainside near Ty Pellaf this evening. Presumably the same bird was later singing at the Plantation - about time!
The first views of Cristin's Grade II listed buildings that our guests get as they walk up the track from the jetty.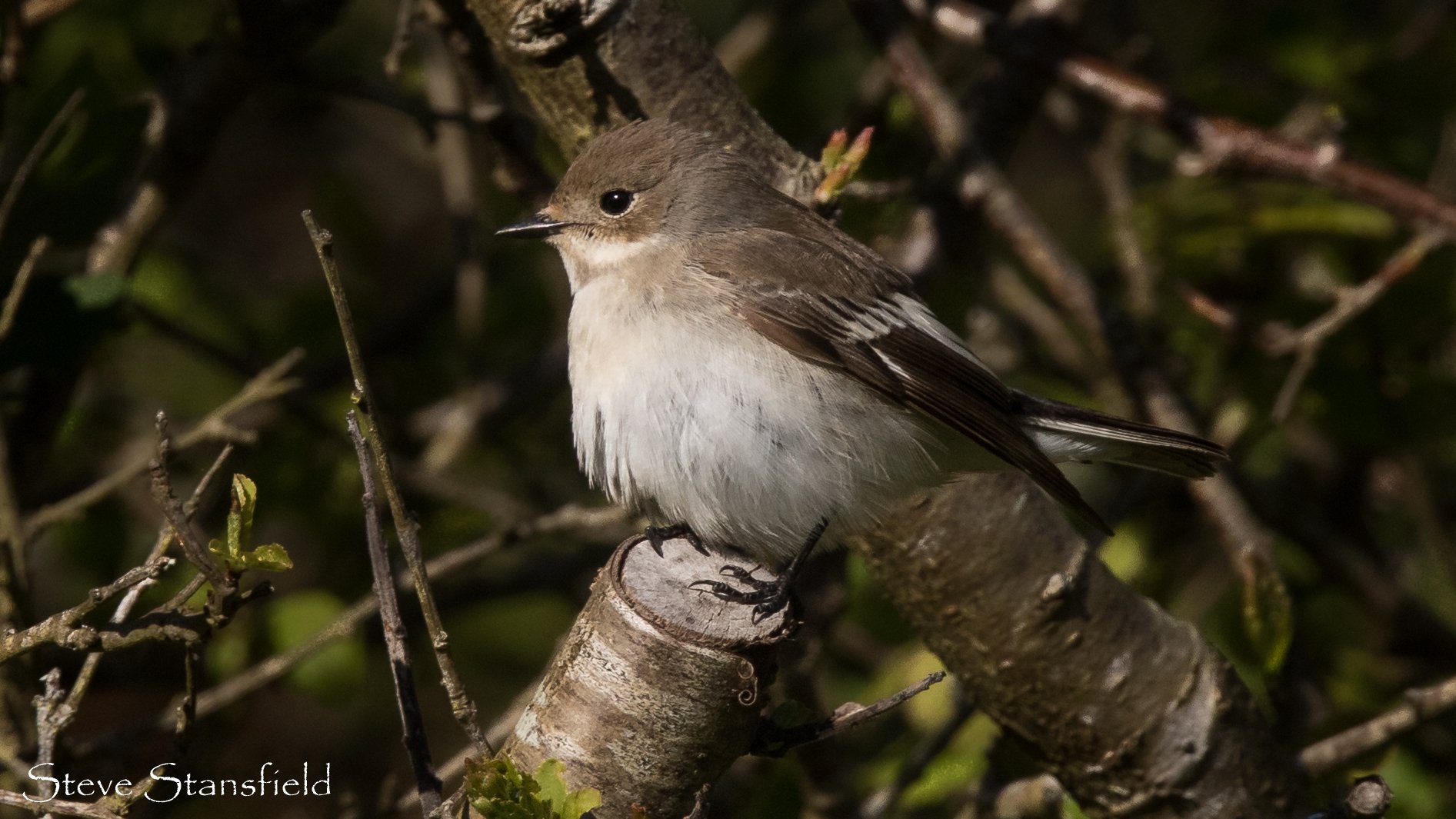 The first female Pied Flycatcher of the year was a real performer, catching insects around the observatory lawn in the late evening sunlight.