Despite starting off as a very breezy and chilly day, some mist overnight had obviously grounded some migrants on the island. These were represented by five
Pied Flycatchers
, two
Whinchats
, two
Tree Pipits
, a
Grasshopper Warbler
, three
Spotted Flycatchers
, 39
Willow Warblers
and a
Reed Warbler
.
The highlight of the day, however, came from seaward in the early hours: a flock of four
Shoveler
which flew past the South End- a very rare bird on Bardsey!
A single dark-phase adult
Arctic Skua
, 13
Sandwich Terns
, 11
Common Terns
and two
Golden Plovers
also flew passed out to sea.
The first two Whinchats of the autumn were present today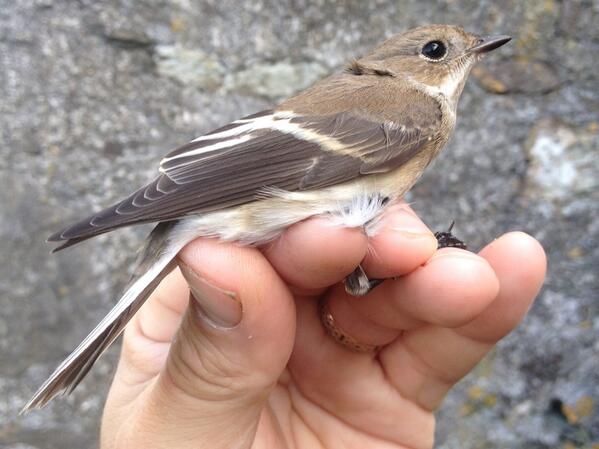 One of the Pied Flycatchers was trapped at the Observatory (c) Steve Stansfield
Reed Warbler
This Brown-veined Wainscot was trapped near Carreg Reed Bed- only the second record for Bardsey