Clear skies and fresh easterly winds saw a slight clear-out of migrants, although a few also arrived during the day. A
Lapland Bunting
was seen around the South End in the morning, flying North with a steady passage of
Meadow Pipits
.
Chiffchaffs
were moving through the island throughout the day, some visibly flying east up the mountainside. A single
Yellow-browed Warbler
was seen briefly at Nant mid-morning, where a
Garden Warbler
, a
Pied Flycatcher
, two
Firecrests
and a
Reed Warbler
were also recorded during the rest of the day. Another Firecrest was seen in Cristin Withy.
The
Siberian Stonechat
stayed for its fifth day, feeding along the fence lines in the Donogoch Fields. A
Whinchat
was also present here.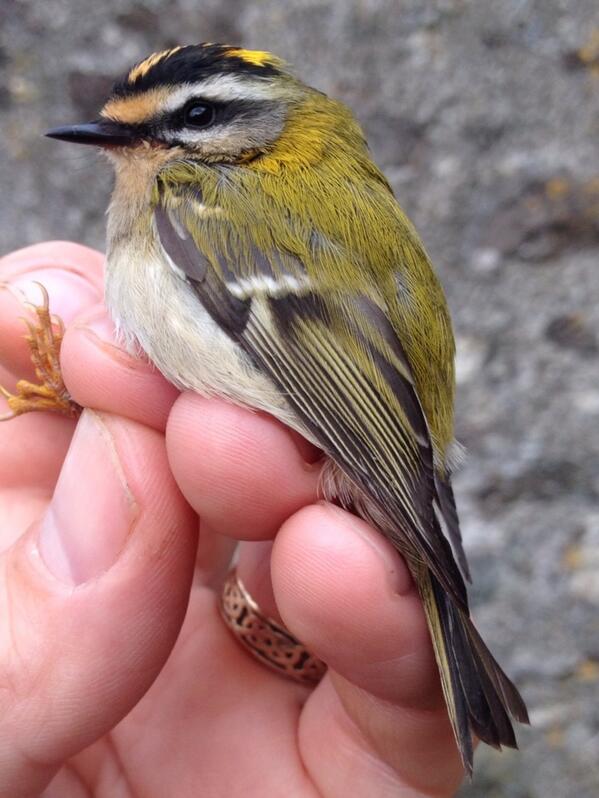 A Firecrest was trapped yesterday on the island, and three unringed birds were seen today
Chiffchaffs (top with a Silver Y)
Goldcrests