WOW!! Well, its been a fantastic day of intense birding, coupled with shorts-and-t-shirt weather to make it all the more pleasant being out!
In the morning, the first
Wryneck
of the year put in a belated appearance at Nant. First seen in the Plantation, the bird flew onto the mountainside where it gave excellent views. Moments later, the bird dropped into one of the open mist nets, and was duly ringed.
As observers were watching the Wryneck, the first
Yellow-browed Warbler
of the year appeared in the tops of the Plantation. By the end of the afternoon, two Yellow-browed Warblers had materialised, one of which was trapped.
In the late afternoon, a
Red-breasted Flycatcher
was seen briefly near the Plantation. This bird was not seen for a while, until the Wryneck was re-located.
As observers were watching this fantastic bird, the first-winter Red-breasted Flycatcher flitted up into view within feet of the Wryneck!!
This Red-breasted Flycatcher is a different bird to the adult male seen two days ago!
In the background, the
Common Rosefinch
was still present near Ty Capel, and yesterday's
Turtle Dove
was seen above Plas.
As well as all the scarcities, there was a great deal of variety amongst the common migrants which passed through the island during the day. Totals will appear here later this evening!
Some pictures from today: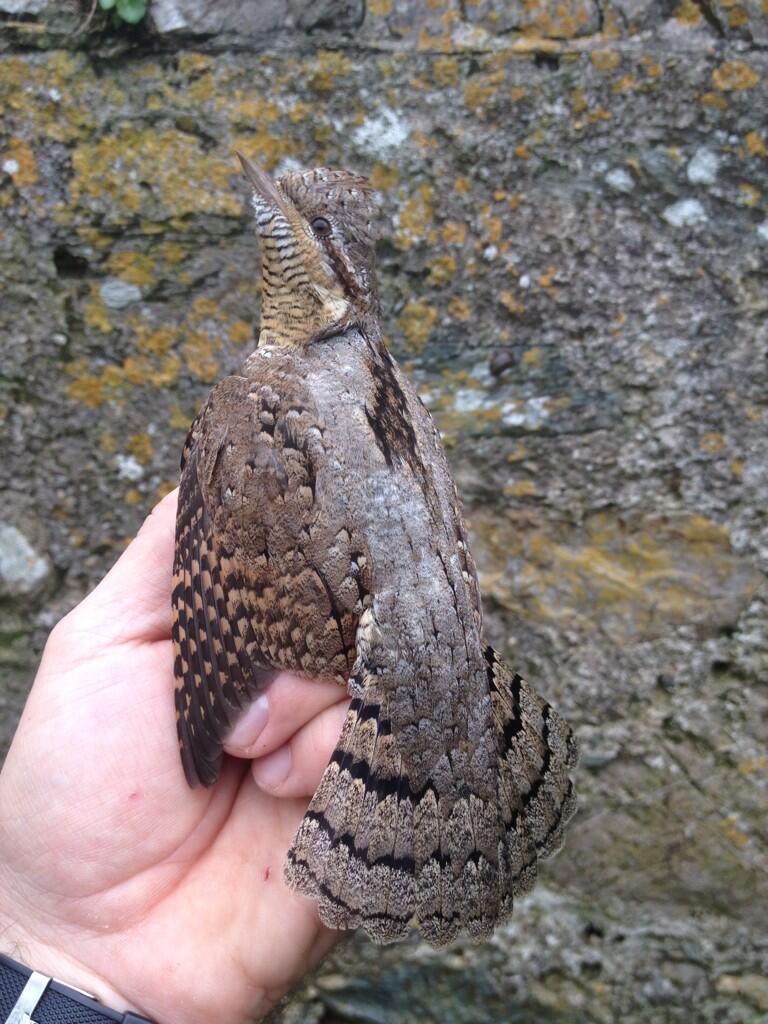 This fantastic Wryneck is the first for two years
a poor record shot of the Red-breasted Flycatcher
Common Rosefinch
Yellow-browed Warbler