A fresh wind from the south seemed to have put a stop to any significant movements or arrivals of common migrants on the island, although there were some nice scarcities around. A single
Yellow-browed Warbler
was seen at Nant in the early morning, which is around the 16th so far this year.
Out to sea, the third
Sabine's Gull
of the year was seen in the late afternoon amongst some
Kittiwakes
off the North End. As well as this oceanic wanderer, an excellent count of 20
Mediterranean Gulls
was recorded, a
Red-breasted Merganser
stopped off in Solfach mid-morning, and a
Great Skua
also flew South.
About 20 Chiffchaffs were scattered around the island in the vegetated areas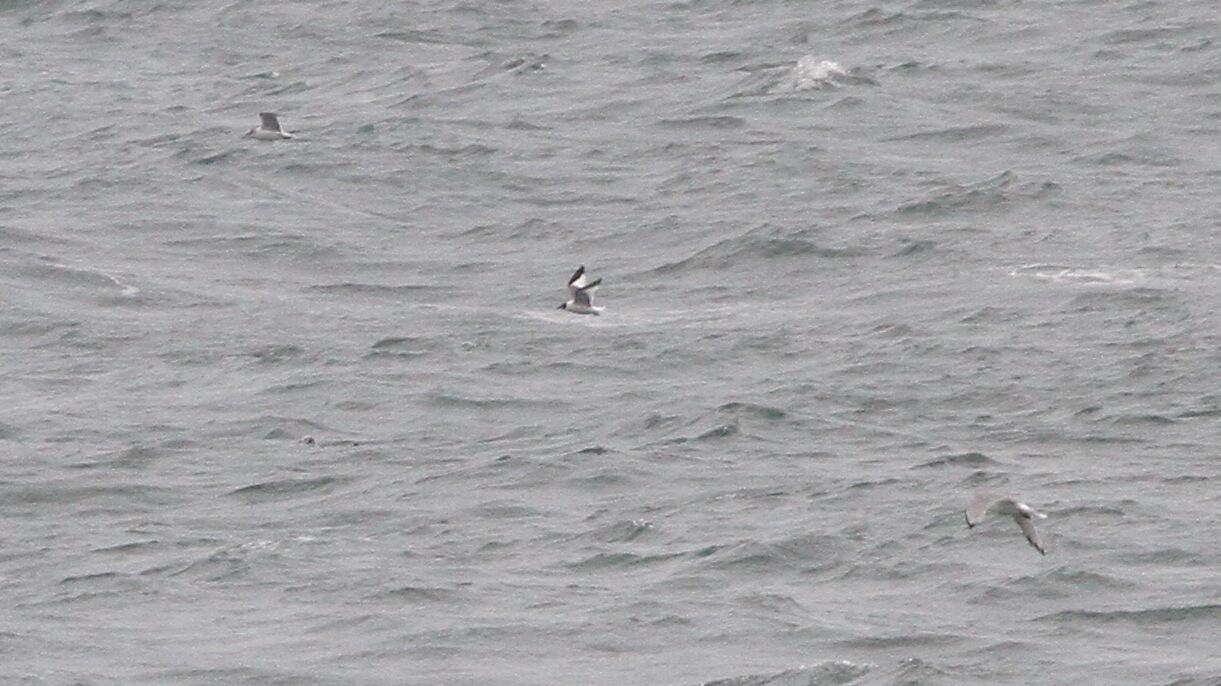 The adult Sabine's Gull. (c) Steve Stansfield
A single Knot has been around the Narrows for the last few days (c) Steve Stansfield
Yesterday's Yellow-browed Warbler (c) Pete Howlett
Three of the Rock Pipits that were trapped yesterday. Some of the birds looked to be of the race littoralis, although we can not tell for certain. (c) Chris Piner