The penultimate day of March ended very well, with the floodgates opening for a host of returning migrants. Most noticeable were the phylloscopus warblers, with the first triple-figure counts of the year made during the day. This total comprised
68 Chiffchaffs
and
54 Willow Warblers
, with a further seven
Blackcaps
and 16
Goldcrests
also recorded in the island's gardens and withies. The first
House Martin
of the year bombed through the island mid-afternoon, coinciding with a small movement of eight
Sand Martins
.
Wheatear
numbers were surprisingly low, with just 14 noted around the coast; a total of 233
Meadow Pipits
saw birds migrating through in sizeable flocks. The second Lesser Redpoll of the year flew over the withies in the afternoon, whilst 20 Goldfinches at Cristin was the highest total so far this year, and three
Siskins
and a
Reed Bunting
were also seen.. The first
Puffins
of the year (alive, that is!), were present off the North End.
Although the first Willow Warblers only arrived yesterday, almost 60 were recorded today, with birds flying in off the sea and moving through the island
Around 75 birds were ringed during the day, which is more than has been ringed in the rest of the whole of March! This total was made up mostly of Chiffchaffs and Willow Warblers...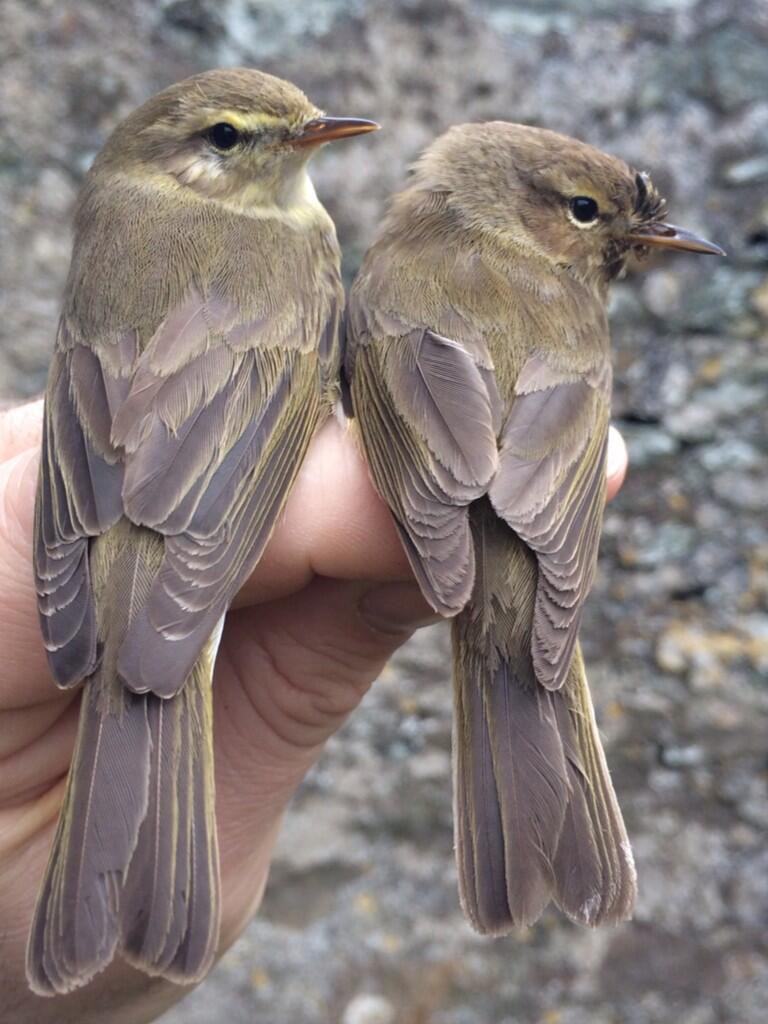 Willow Warbler (left), to compare to a Chiffchaff (right)- note also the large 'pollen horn' on the Chiffchaff, which it has acquired on its journey to the UK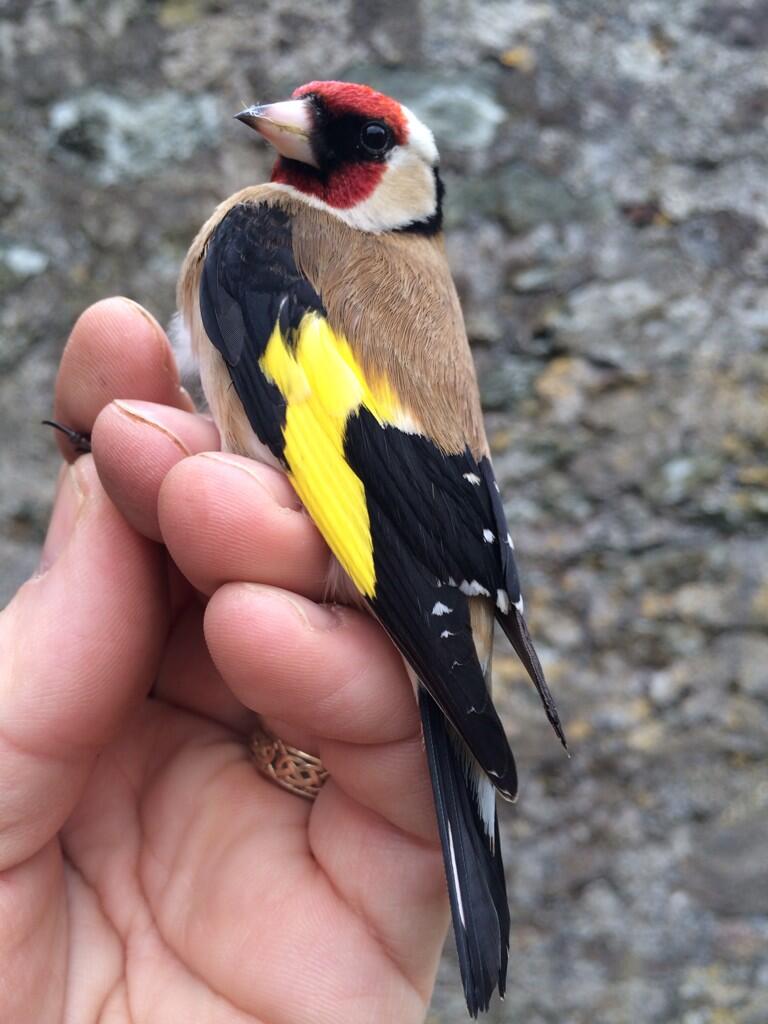 Some very smart Goldfinches were trapped in Cristin garden during the day, including this adult male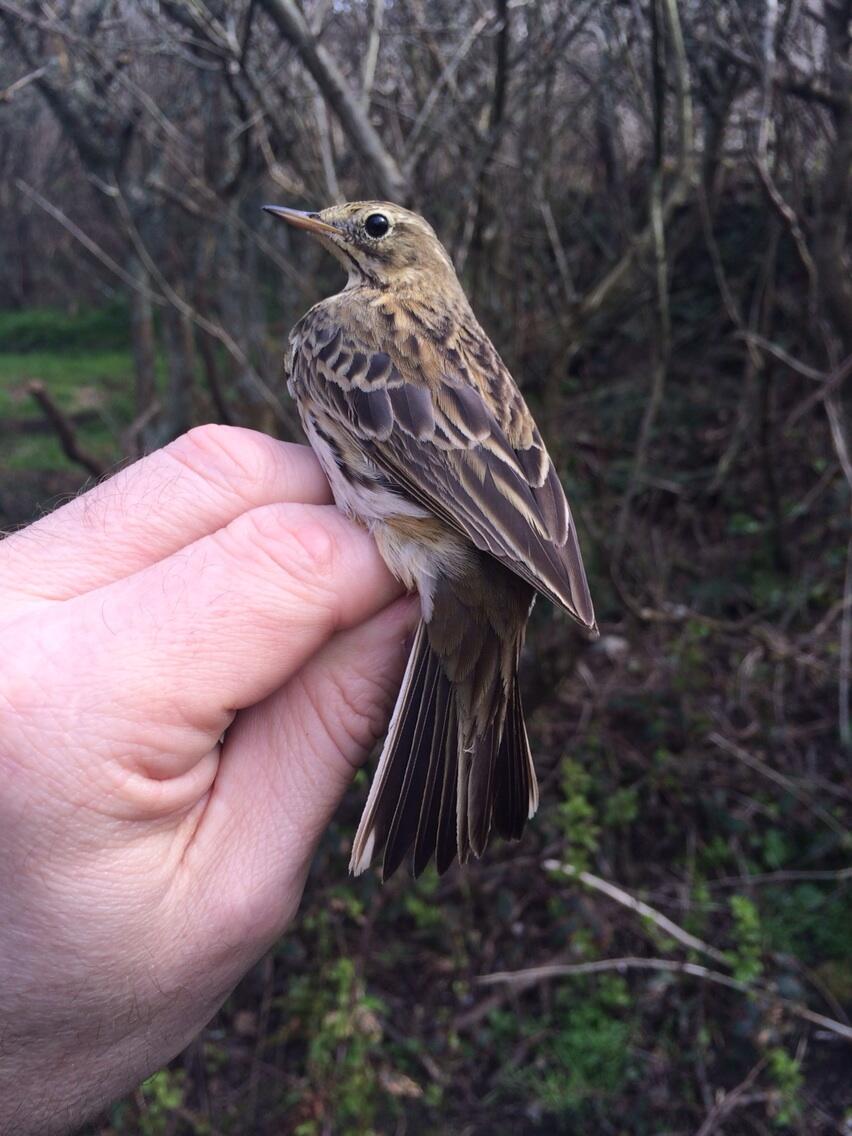 A Meadow Pipit also graced the nets, which is the second bird to do so this year
This Early Grey was the highlight from yesterday's moth trapping session at Cristin, although many more can be expected in the coming days, with warm, cloudy and calm nights almost perfect for their emergence