It was a stunning day of clear blue skies and a very light south-easterly wind, and the quality of the birds on the island perfectly matched such pleasant conditions. A female type
Golden Oriole
was seen briefly in Ty Pellaf garden in the early hours, which is the second record of the year, but just the fourth since 2012. The cracking female
Citrine Wagtail
remained around the ponds, favouring Pwll Cain for most of the day, where it was joined by a male
Blue-headed Wagtail
in the late afternoon. The House Sparrow toured around the island, and was amongst an overhead passage of one
Grey Wagtail
, two
Sand Martins
, 56
Swallows
and 23
House Martins
. In other news, single
Reed Warbler
and nine
Spotted Flycatchers
were the most obvious arrivals on land, considering that almost all of the other species of warblers are now breeding on the island.
The Citrine Wagtail spent the best part of the day trotting along the tops of the lillies on Pwll Cain, feasting on a bounty of Mayfly Nymphs, amongst other insects. The bird showed very well in the last evening, although those images will have to wait until tomorrow...for now, some pictures taken earlier in the day...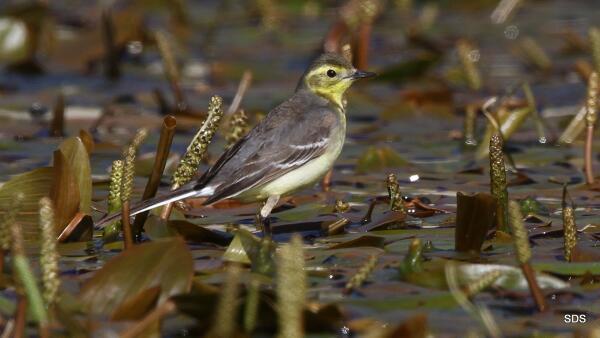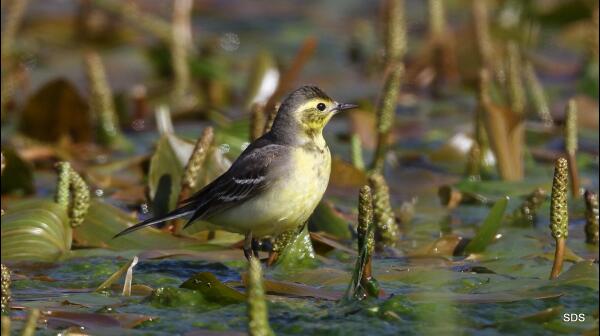 Citrine Wagtail. Top 2 (C) Steve Stansfield, rest (C) Ben Porter.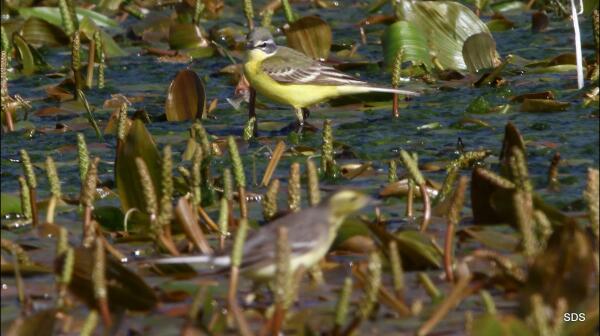 And the two stars of the day together: Blue-headed Wagtail in the background, Citrine Wagtail in the foreground. Many more to follow
The Lackey caterpillars at Cristin have grown into their fifth instar skins, and are dispersing from their tents around the garden