A widespread arrival of migrants took place in the very calm conditions overnight, with these birds rapidly moving through the island during the daytime. The bulk of this arrival was made up by warblers, although the star of the day came in the form of a
Nightingale
: one was heard singing very briefly in Cristin garden in the morning, although somehow the bird managed to avoid all ten nets which surrounded the bird on virtually every side! This is the first Nightingale since 17 May 2008, when one was heard, before being trapped and ringed, in the exact same location in Cristin garden.
As mentioned earlier, warblers were the dominate species amongst the fall of migrants, with totals thus far logged at: four
Grasshopper Warblers
,
56 Common Whitethroats
, one
Reed Warbler
,
44 Sedge Warblers
, the first two
Garden Warblers
of the year, 22
Blackcaps
, 18
Chiffchaffs
and 49
Willow Warblers
. These numbers, however, could easily be doubled, with birds seen moving northward and up the mountainside very rapidly. In other news, two
Whinchats
, two
Yellow Wagtails
and a
Golden Plover
were recorded.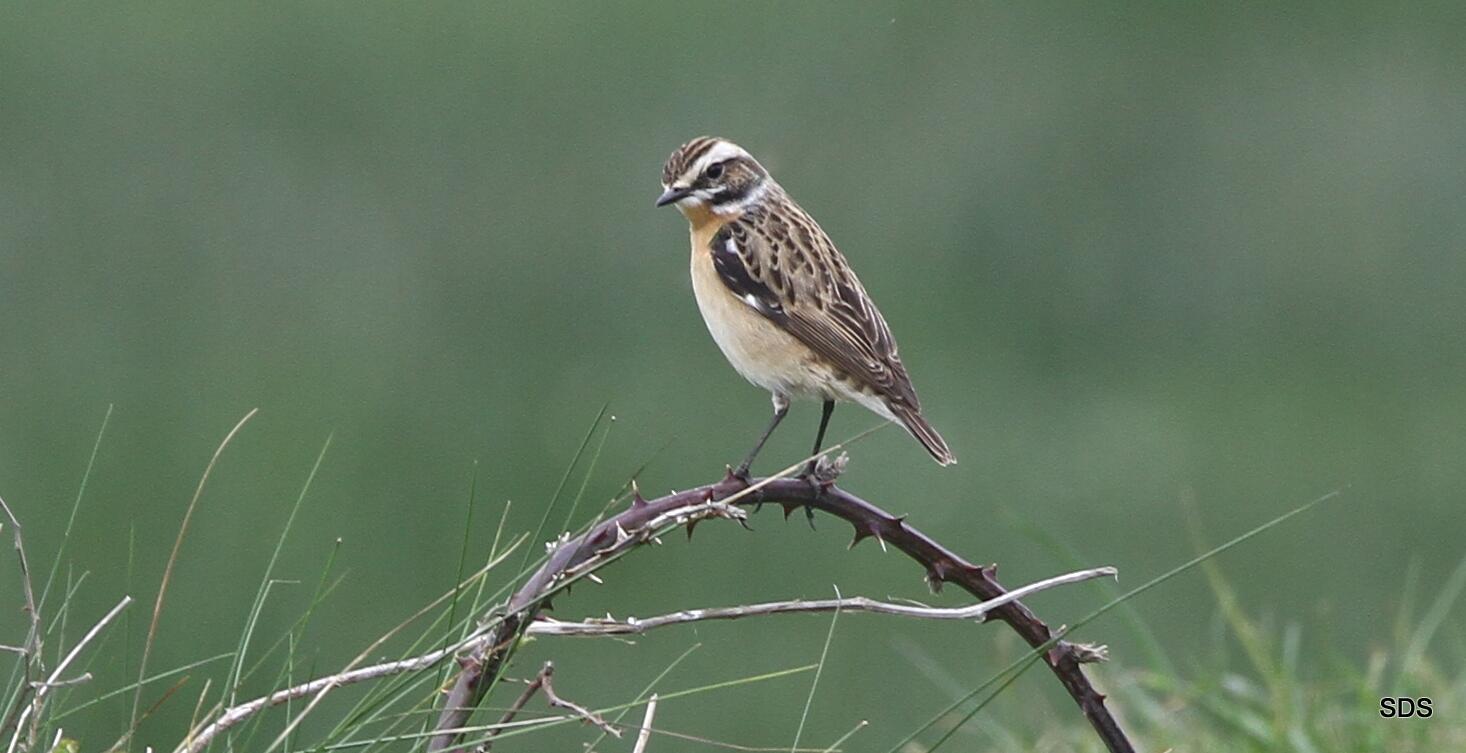 One of the two very smart Whinchats seen during the day (C) Steve Stansfield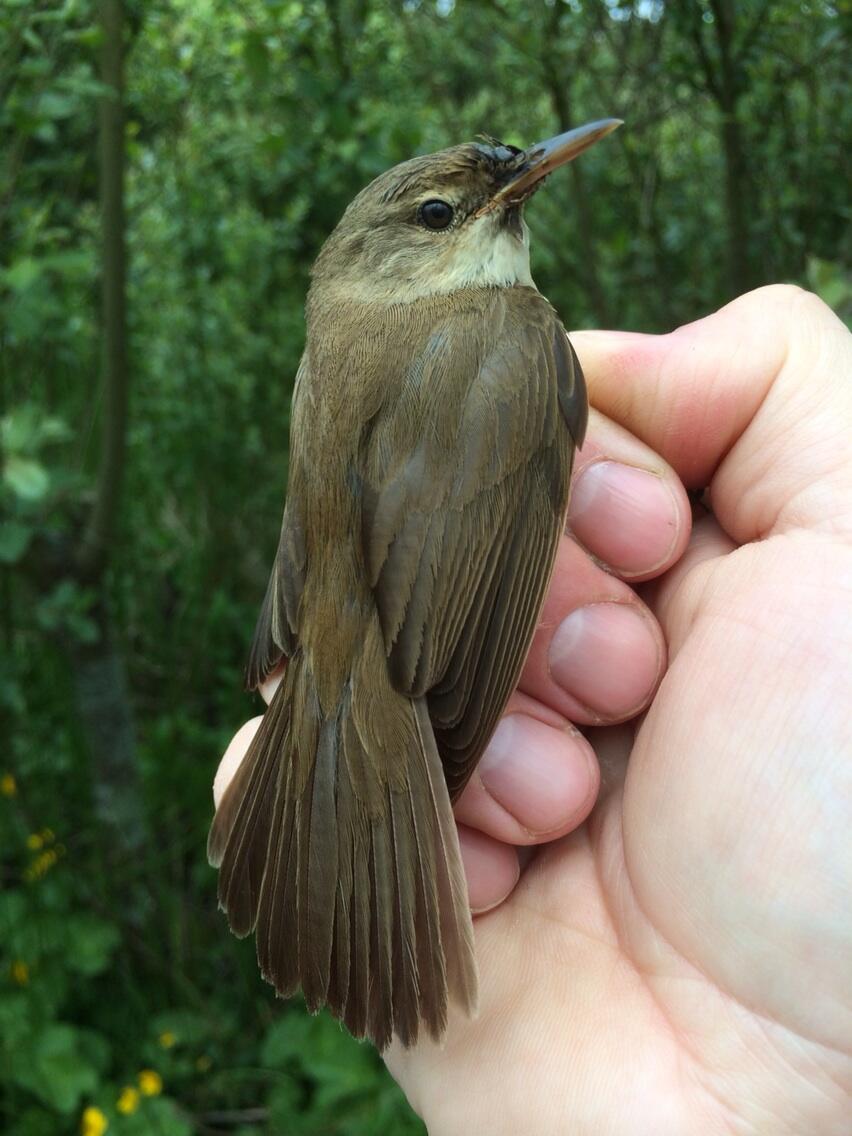 A Reed Warbler was trapped in Cristin Withy in the late afternoon (top), although the bird looked very similar to the Reed Warbler seen on the South End last weekend- the pattern of pollen horns on the feathers at the base of the bill is almost an exact match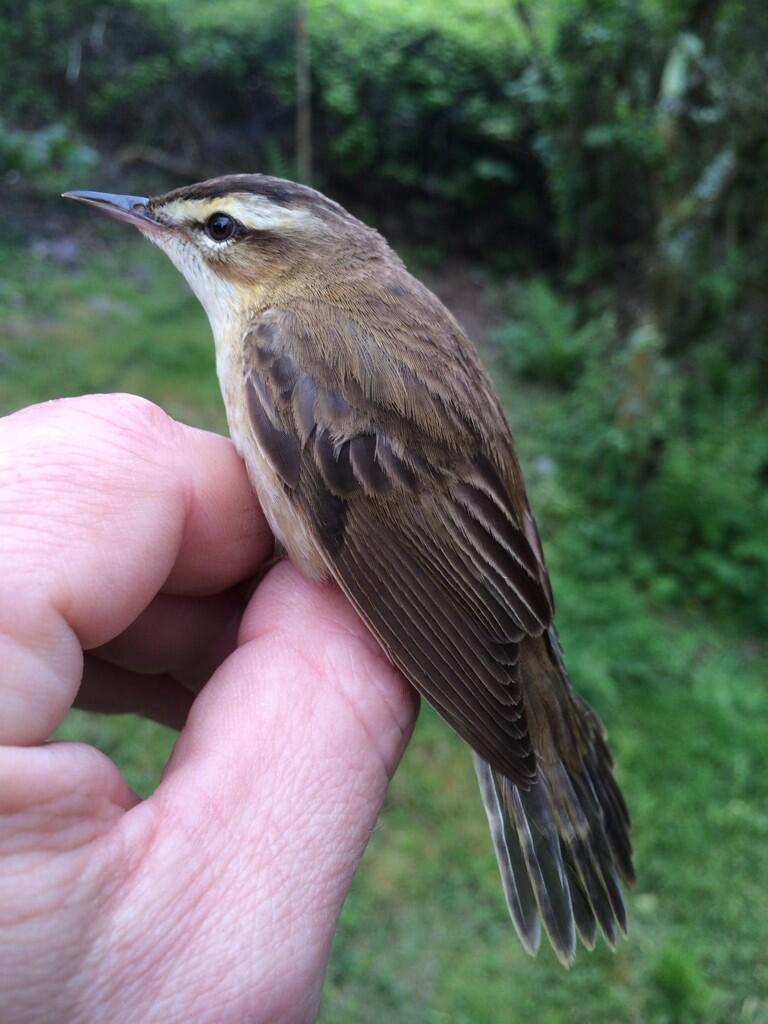 A handful of nets were open around Cristin garden from 0600 to late in the afternoon. Over 70 birds were trapped, 25 of which were Sedge Warblers