Another very pleasant day with plenty of things to see, highlighted by a

Yellow-browed Warbler

calling at Cristin in the morning.
Yesterday's Coal Tits moved on and amazingly replaced by five new Coal Tits and five Great Tits! I say 'amazing' because various common mainland birds (e.g. Pheasant, Mute Swan) can be quite scarce on islands around Britain, and Bardsey is no exception. Great Tit and Blue Tit are barely annual so to see passage flocks is certainly interesting in island terms.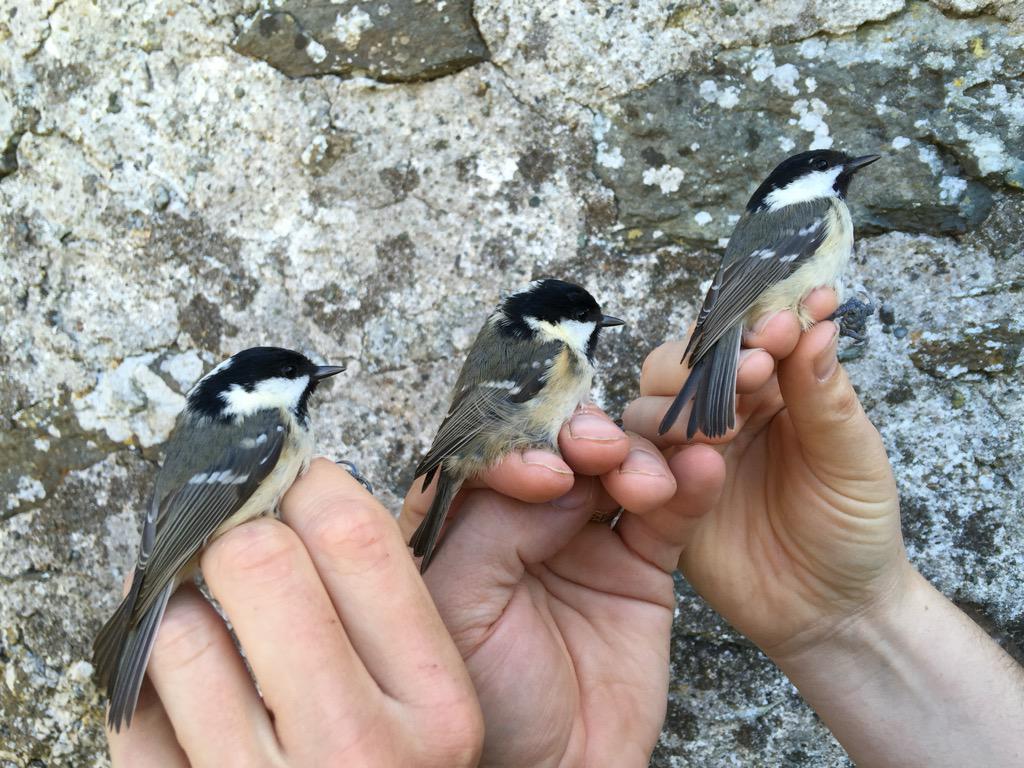 Coal Tits (Steve Stansfield)
Out at sea one Red-throated Diver, 11 Cormorants, 29 Shags, 17 Black-headed Gulls, 191 Herring Gulls, 270 Kittiwakes, and one Guillemot were seen whilst wading birds around the coast amounted to two Grey Herons, one Ringed Plover, one Sanderling, two Dunlins, one Snipe, one Whimbrel, 38 Curlews, nine Redshanks, and 17 Turnstones.
Overhead passage consisted of six Skylarks, 21 Swallows, two House Martins, 179 Meadow Pipits, 24 Grey Wagtails, 55 Pied Wagtails, one White Wagtail, two Jackdaws, two Rooks, one Hooded Crow, 45 Chaffinches, two Siskins, 15 Goldfinches, three Lesser Redpolls, one Reed Bunting, and two Buzzards. Other migrants recorded include one Song Thrush, two Blackcaps, 17 Chiffchaffs, 18 Goldcrests, and one Water Rail.