A switch in wind direction to the East, coupled with the rising temperature, meant many interesting avian migrants graced the island today.
In the morning three

Coal Tits

were discovered feeding at Cristin, including one trapped and ringed. They disappeared very rapidly but one (possibly different) bird was found at Nant in the evening.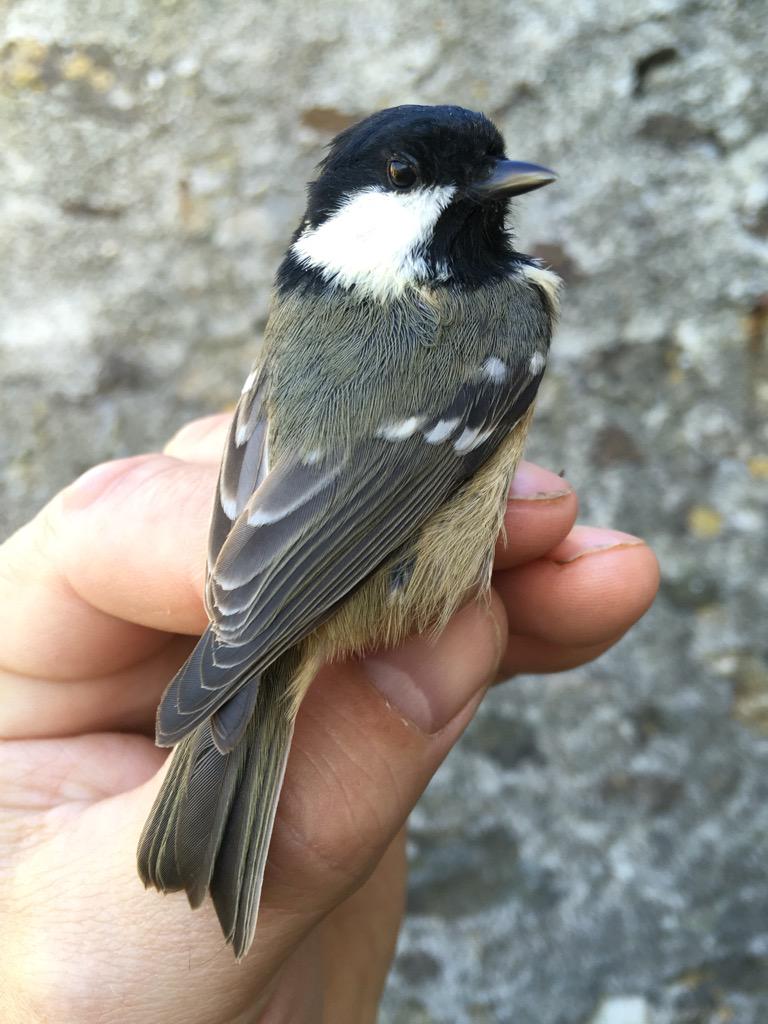 Coal Tit (Steve Stansfield)
As temperatures rose mid-morning 19 Buzzards, three Sparrowhawks, one Kestrel, and eight Ravens, were seen to come in off the sea at the North End. The 'kettling' Buzzards circled the Mountain (and para-gliding farmer Steve Porter!) before briefly touring the island and heading back to the Mainland.
The evening held one last surprise when a

Grey Phalarope

was discovered feeding (and eventually roosting) close to the shore in Solfach.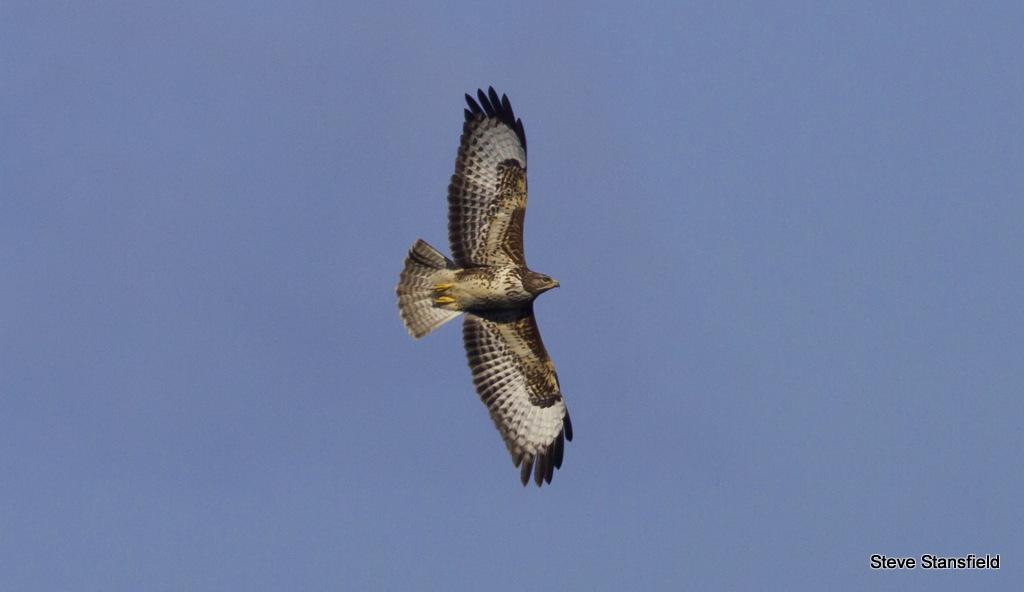 In addition to the above a total of 14 Manx Shearwaters, one Common Scoter, one Golden Plover, one Dunlin, one Snipe, one Whimbrel, 58 Curlews, 11 Redshanks, four Turnstones, five Black-headed Gulls, 155 Herring Gulls, 638 Kittiwakes, three Skylarks, 54 Swallows, two House Martins, 141 Meadow Pipits, one 'Flava' Wagtail, ten Grey Wagtails, 19 Pied Wagtails, five White Wagtails, 38 Robins, nine Blackcaps, 15 Chiffchaffs, 44 Goldcrests, one Hooded Crow, nine Siskins, and one Lesser Redpoll were recorded.