A cracking day of passage through the island today with lots of overhead migration and a few rarities thrown in as well. Late in the day a stunning
Pallas's Warbler

was found in Cristin Withy where it was trapped and ringed. A tidy three

Yellow-browed Warblers

were seen briefly at Cristin before moving on with the movement of Goldcrests.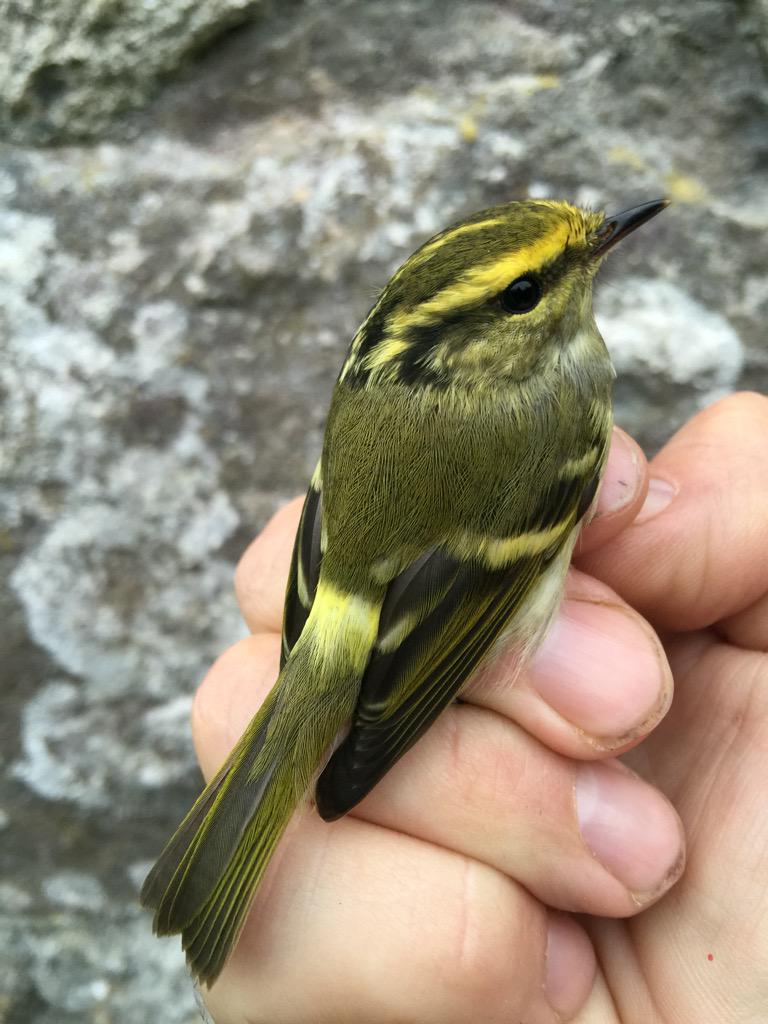 One of the brightest Pallas's Warblers ever to be trapped on Bardsey!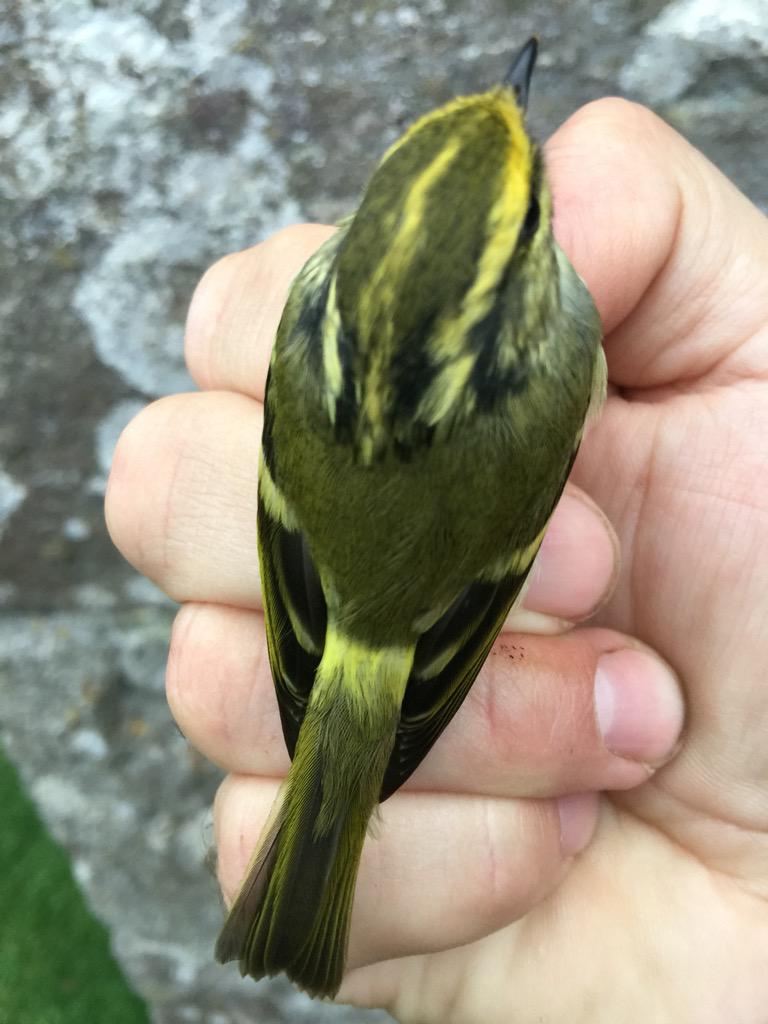 There have been 16 previous records of this seven-striped-sprite on Bardsey, with all- bar-one of them being trapped and ringed!
Asides from rare warblers, the main talking point of the day was the ongoing finch movement. A massive
758 Chaffinches was the highest island count since 2010, alongside good tallies of 17 Bramblings, 40 Greenfinches, ten Siskins, 235 Goldfinches, 69 Linnets, 33 Lesser Redpolls, and two Reed Buntings.
Lots of finch passage was noted with over 230 Goldfinches seen
The year's highest Chaffinch count was recorded with over 750 passing over the island
The first day with any number of Redpolls this autumn - over 30 were logged
Totals out to sea comprised 35 Gannets, 36 Shags, one Grey Heron,
nine Common Scoters,
five Mediterranean Gulls, 215 Black-headed Gulls, 13 Common Gulls, five Lesser Black-backed Gulls, 148 Herring Gulls, and 148 Razorbills.
Other interesting migrants inland include three Sparrowhawks, one Buzzard, one Kestrels, two Merlins, three Water Rails, one Lapwing, two Snipes, 39 Curlews, one Redshanks, nine Turnstones, one Short-eared Owl, one Skylarks, one Grey Wagtail, 38 Blackbirds, 92 Fieldfares, 27 Song Thrushes, 103 Redwings, three Mistle Thrushes, five Blackcaps, 14 Chiffchaffs, 69 Goldcrests, four Firecrests, three Coal Tits, two Great Tits, one Hooded Crow, four Ravens, and 333 Starlings.
an increase in Robins to 41 - the highest count since the 8th
Over 500 Fieldfares have been logged in the past six days