A welcome surprise in the nets at Cristin this morning was a flock of 15

Long-tailed Tits

. On
e

Yellow-browed Warbler

was at Nant whilst excellent numbers of
Firecrests continued with five seen today.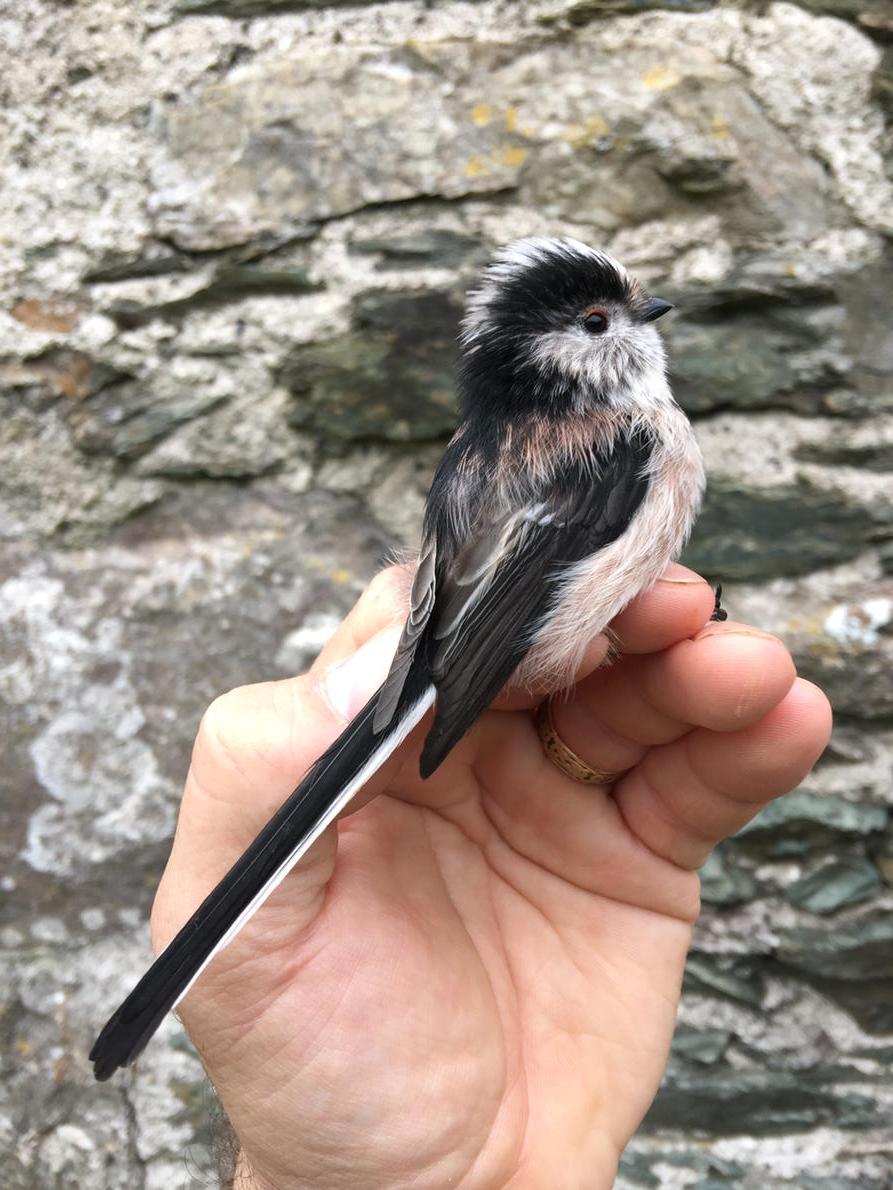 Long-tailed Tit - one of a flock of 15 that were all discovered hanging in a mist net this morning shortly after dawn! There have only been records in 24 out of the 60 years the Obs has been in operation (see chart below), the last were in 2012.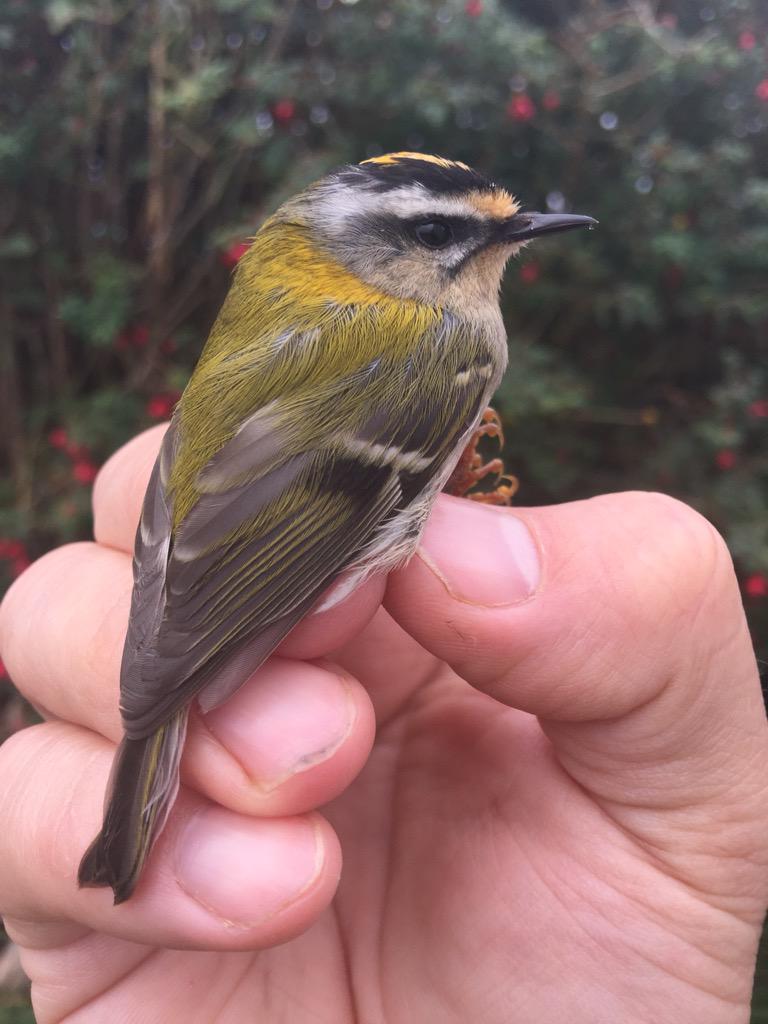 One of two Firecrests trapped today at the Obs - five were present in total!
Good numbers of migrants around today include 48 Gannets, one Grey Heron, 44 Common Scoters, two Kestrels, one Merlin, one Water Rail, one Golden Plover, one Jack Snipe, 13 Turnstones, two Great Skuas, 44 Mediterranean Gulls, 1588 Black-headed Gulls, 115 Common Gulls, 636 Razorbills, one Short-eared Owl, two Skylarks, one Swallow, one Grey Wagtail, two Wheatears, 31 Blackbirds, 27 Fieldfares, 14 Song Thrushes, 143 Redwings, one Mistle Thrush, four Blackcaps, seven Chiffchaffs, 21 Goldcrests, three Coal Tits, four Great Tits, 40 Carrion Crows, 40 Starlings, 102 Chaffinches, two Bramblings, three Goldfinches, one Lesser Redpoll, two Crossbills, and one Reed Bunting.
Fieldfares have been moving in good numbers over the past few days but with grey skies and gloomy lighting the images were not that good...
A Buzzard was seen in the afternoon
Lots of Mediterranean Gulls were seen off the north end of the island, though they were quite distant