Another excellent day for

Yellow-browed Warblers

with four present.
One of three Yellow-browed Warblers at Nant this afternoon - how many we have had this week is anyone's guess, but upwards of 6, possibly ten! (See below for the distribution of this tiny Asiatic striped sprite!) from www.birdguides.com
A 'ring-tail' Hen Harrier seen on the Mountain and three Short-eared Owls on the South End were the highlights Bird of Prey wise, with Barn Owl, two Buzzards, one Kestrel, and three Merlins also recorded.
A single Bullfinch at Cristin was top of the passerine pile that also includes seven Skylarks, 33 Blackbirds, 281 Fieldfares, 21 Song Thrushes, 201 Redwings, three Mistle Thrushes, one Blackcap, 11 Chiffchaffs, 18 Goldcrests, one Firecrest, five Coal Tits, five Great Tits, 38 Carrion Crows, 27 Starlings, 44 Chaffinches, seven Bramblings, four Greenfinches, two Siskins, nine Goldfinches, 16 Linnets, two Lesser Redpolls, and five Crossbills today.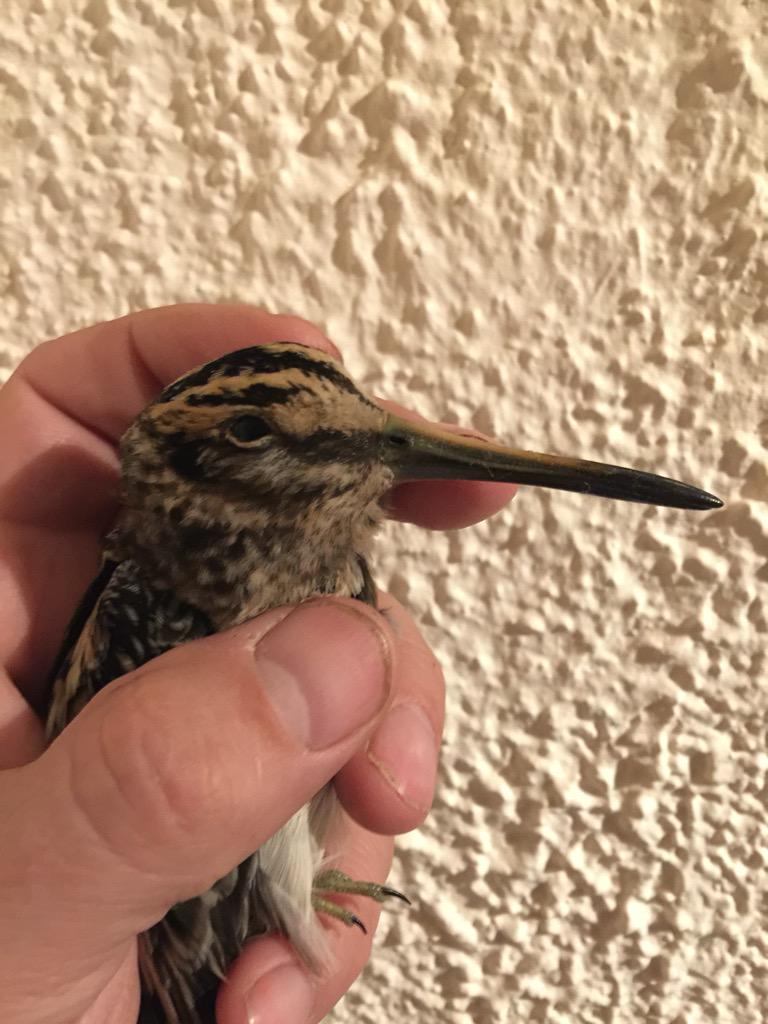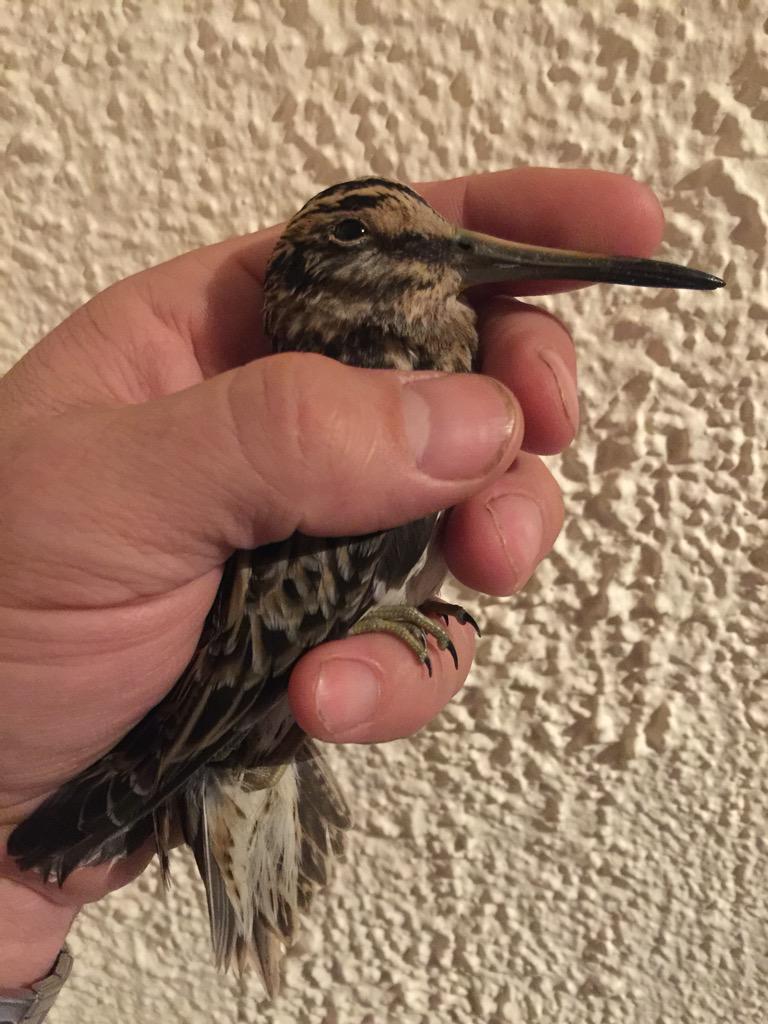 This Jack Snipe was trapped and ringed in April 2013, it was then RE-TRAPPED in April 2015 and again tonight it was RETRAPPED!!!! This bird has been to Finland/Russia and back three times and spends the winter on our warm lush little island in the Irish Sea!
Jack Snipe distribution map taken from
Other interesting migrants include 39 Gannets, 38 Shags, one Grey Heron, three Dunlins, one Jack Snipe, one Snipe, one Whimbrel, three Mediterranean Gulls, one Little Gull, 800 Black-headed Gulls, 14 Common Gulls, 500 Kittiwakes, and 280 Razorbills, whilst one
late Manx Shearwater was seen at Cristin.