An overcast but pleasant day with a selection of interesting migrants keeping everyone happy. A female Redstart was found in the mist nets at Cristin in the morning representing our first of the autumn surprisingly, and a single Firecrest put in an appearance in The Plantation.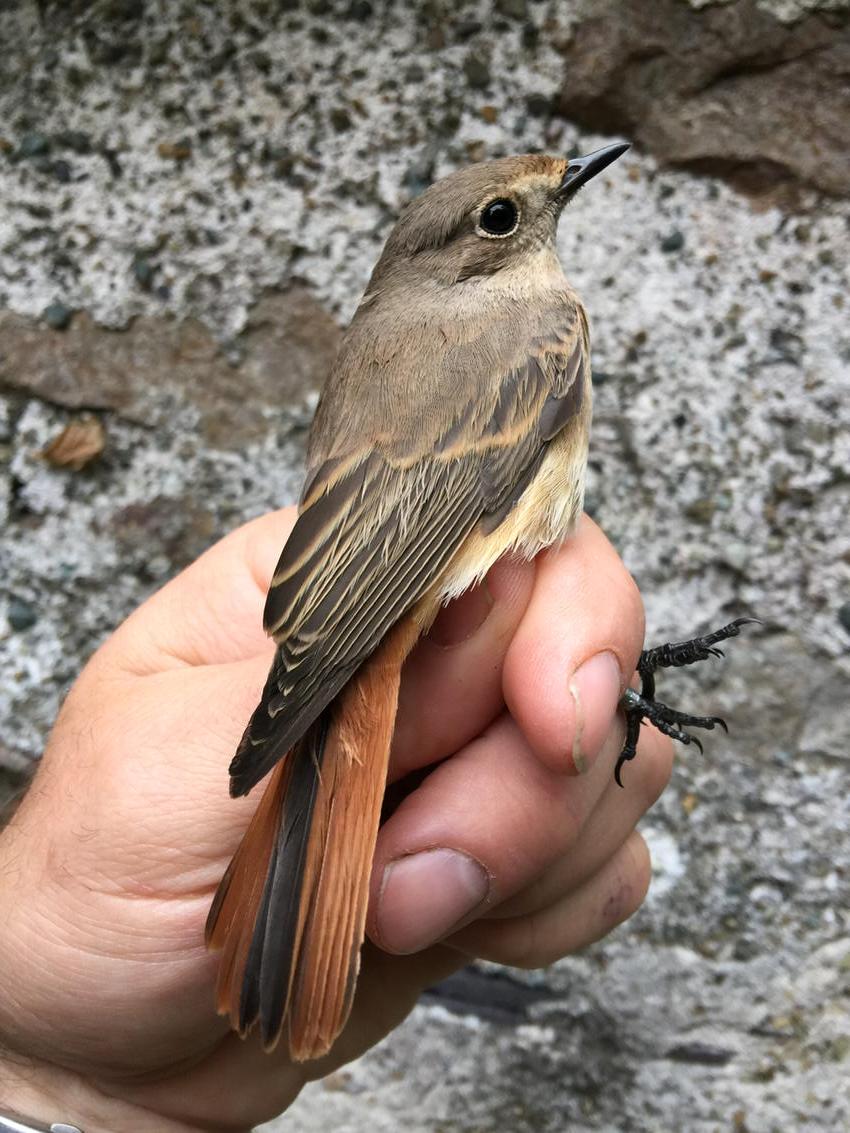 Firecrest was very showy at Nant, though always in the 'darker' side of the plantation
Chaffinches are staring to appear in greater numbers in a morning
Sparrowhawks still keep appearing
Three Buzzards, two Kestrels, and one Merlin hunted across the breadth of Bardsey whilst 45 Gannets, 31 Shags, ten Common Scoters, 426 Black-headed Gulls, 13 Common Gulls, 48 Herring Gulls, and 157 Kittiwakes were seen at sea.
A lone Golden Plover toured the West Coast with one Jack Snipe also present in the Wetlands. Other waders noted include three Purple Sandpipers, three Snipes, and 13 Turnstones. Additional migrants new in today include two Skylarks, three Swallows, 697 Meadow Pipits, one 'Flava' Wagtail, three Grey Wagtails, ten Pied Wagtails, three White Wagtails, 47 Robins, four Wheatears, one Song Thrush, six Blackcaps, 13 Chiffchaffs, 51 Goldcrests,16 Coal Tits, seven Great Tits, one Hooded Crow, five Ravens, four Starlings, ten Siskins, and five Lesser Redpolls.