Though no sign of any Yellow-browed Warblers today there was still plenty of birds to be seen. Four Eiders were seen to pass the South End in the early morning and a Barn Owl put in a ghostly appearance at Cristin after dark.
A massive 33 Coal Tits arrived today alongside four Great Tits, with no sign that the invasion is going stop any time soon.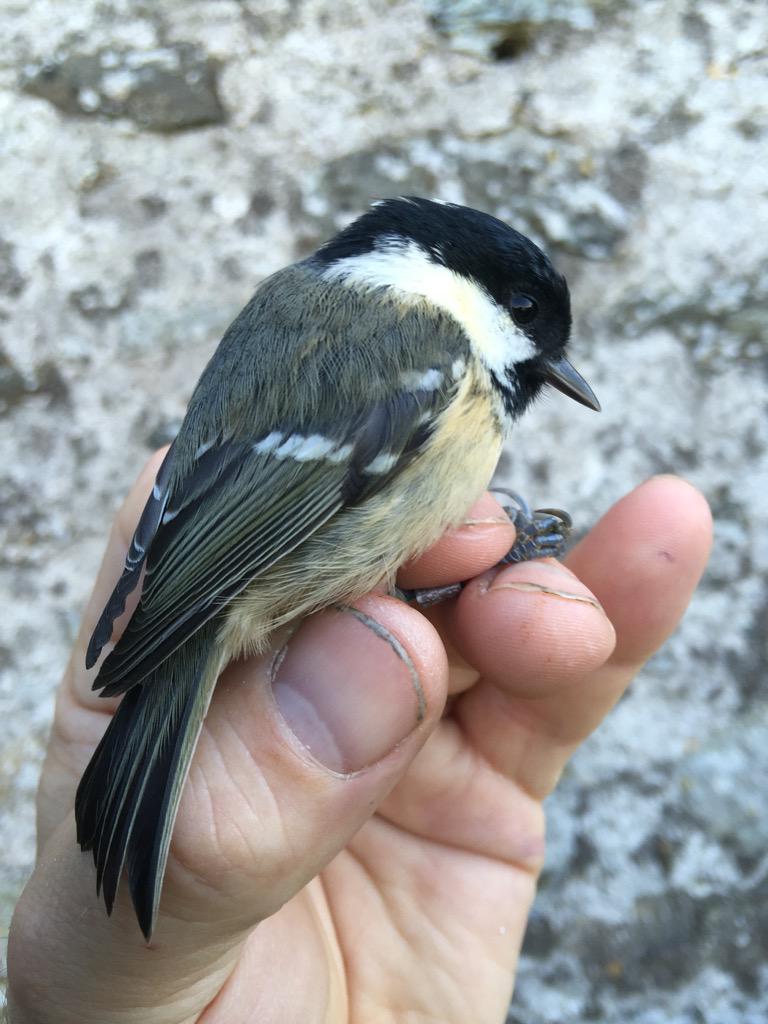 Continuous passage over, through, and past the island consisted of 74 Gannets, one Common Scoter, one Buzzard, two Kestrels, one Water Rail, three Ringed Plovers, one Lapwing, two Sanderlings, three Purple Sandpipers, three Dunlins, two Snipes, four Redshanks, 41 Turnstones, one Arctic Skua, two Mediterranean Gulls, 454 Black-headed Gulls, 11 Common Gulls, 646 Kittiwakes, 274 Razorbills, seven Skylarks, 166 Swallows, two House Martins, 164 Meadow Pipits, five Grey Wagtails, 15 Pied Wagtails, one White Wagtail, 93 Wrens, 23 Dunnocks, 53 Robins, four Wheatears, one Song Thrushes, five Blackcaps, 34 Chiffchaffs, 86 Goldcrests, one Spotted Flycatcher, one Hooded Crow, one Starling, 53 Chaffinches, seven Siskins, 90 Goldfinches, seven Lesser Redpolls, and one Reed Bunting.