The overcast but calm conditions continued into the morning at least before the wind picked up in the afternoon, with the first hint of rain in the evening. Bird of the day was a cracking adult summer

Iceland Gull

discovered loafing around The Narrows on morning census. There have been just 11 previous records of this northern larid with the last being two in 2014. This bird is the first adult to be recorded on the island.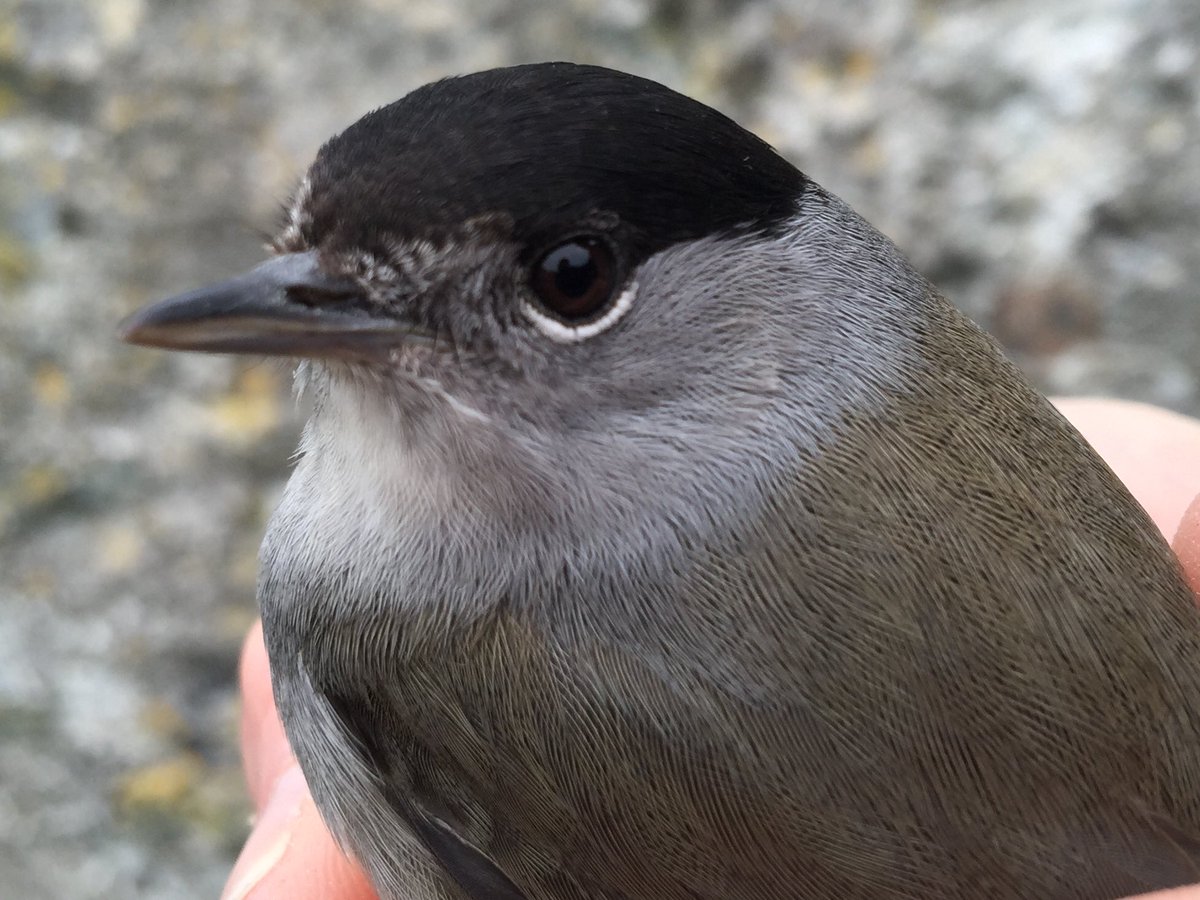 Three Blackcaps were the first of the year and six days earlier than in 2015. Two smart males were ringed at Cristin.
Out at sea four Red-throated Divers, two Manx Shearwaters, three Teals, 97 Kittiwakes, 141 Guillemots, and one Puffin were logged.
In the morning decent numbers of passerines seemed to be moving with 541 Meadow Pipits and 32 Pied Wagtails (plus 17 unidentified 'alba' Wagtails) overhead. The gardens held 19 Chiffchaffs and 27 Goldcrests, whilst four Fieldfares, two Song Thrushes, four Redwings, five Starlings, and two Siskins were also present. The first Ringed Plover of the year graced Solfach, two Jack Snipes and seven Snipes were in the Lowlands, and finally one Whimbrel, nine Turnstones and one Wheatear were on The Narrows.