From start to finish, another stunning day on the island. Two Ring Ouzels were the best finds in the summer weather, hiding on Pen Cristin and the Mountain, with a male Firecrest also new in at Ty Capel, and a Common Redpoll trapped and ringed at Cristin.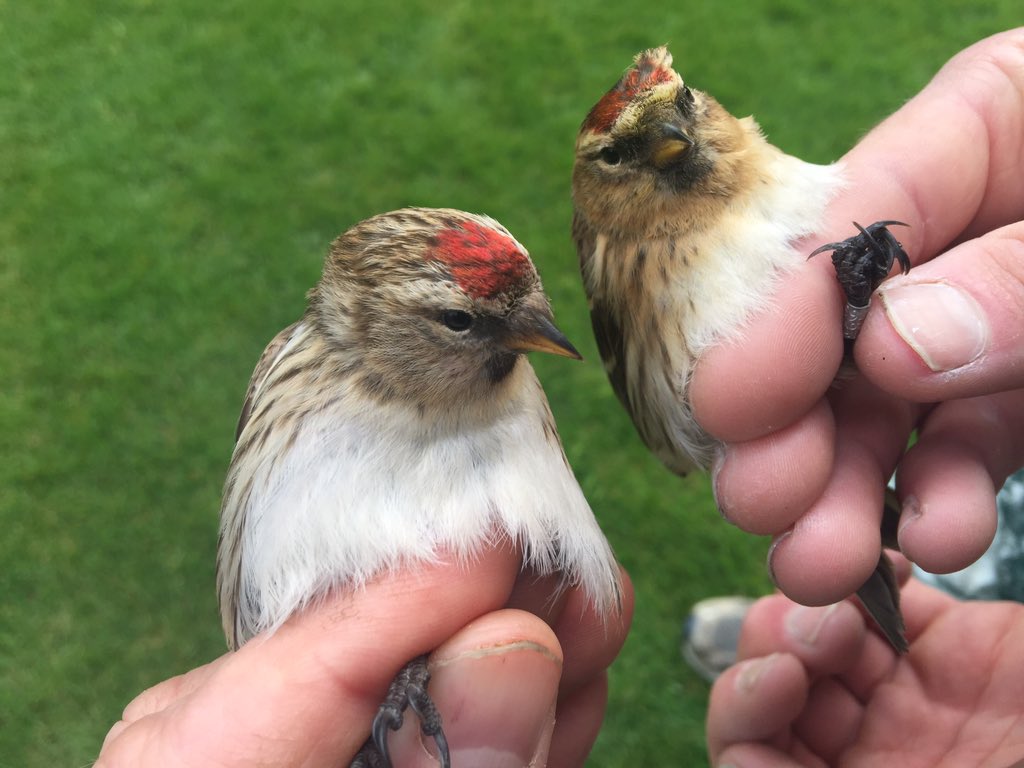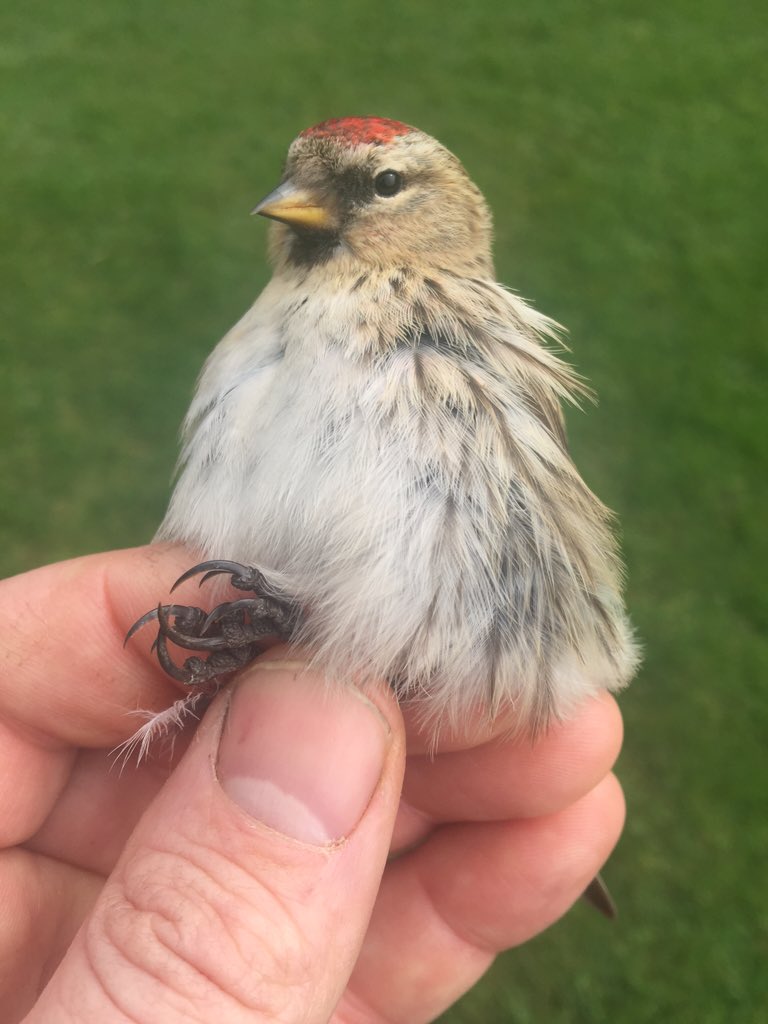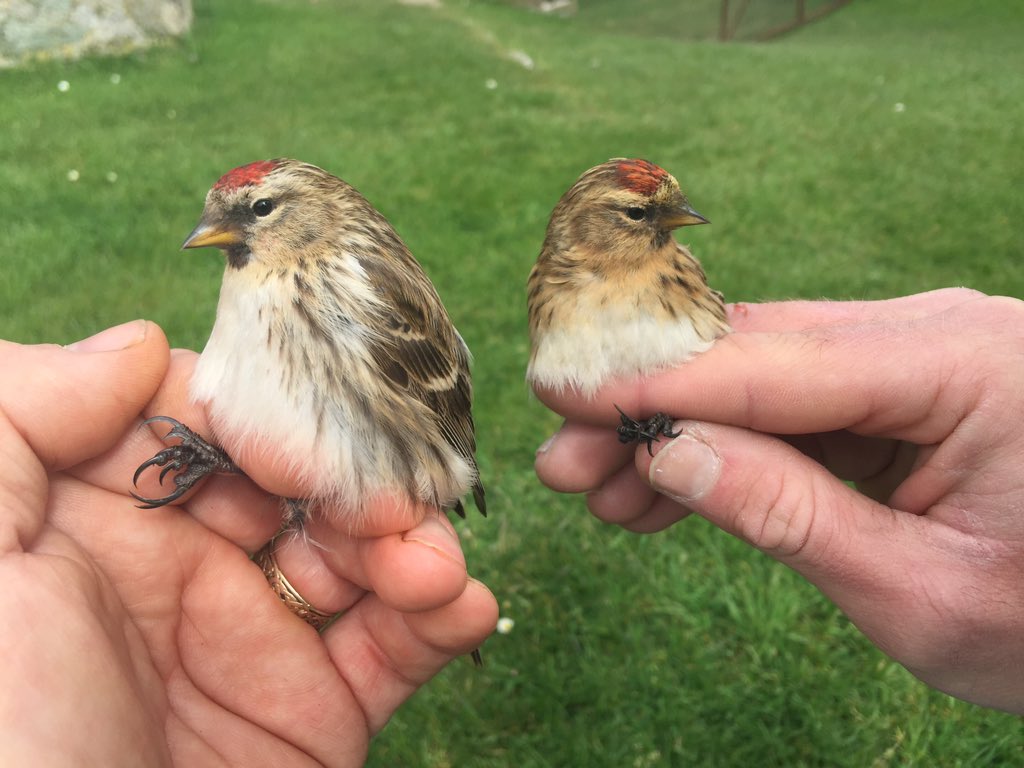 Common and Lesser Redpolls
More warblers continue to pass through with five Grasshopper Warblers, two Sedge Warblers, 19 Blackcaps, 22 Chiffchaffs, 53 Willow Warblers, and 12 Goldcrests logged today. The first real hirundine movement of the year saw 11 Sand Martins, 104 Swallows, and 19 House Martins heading north up the island. Migrant corvids don't often get a mention but 43 Carrion Crows was particularly noteworthy. Overhead finch passage totalled one Greenfinch, seven Siskins, 39 Goldfinches, 17 Lesser Redpolls, and 128 Linnets whilst six Whimbrels, one Collared Dove, 15 Wheatears, and 12 Common Scoters were also logged.