Once again a superb day on our little Welsh Island as the birdlife and weather seemed to reach their year's zenith so far. A hefty arrival of
Wheatears was apparent with

121

logged around the coastline. Equally impressive were the seven Ring Ouzels hiding out amongst the gorse on the Mountainside. Warblers were yet again in big numbers as 88 Blackcaps, 34 Chiffchaffs, and 151 Willow Warblers fed in the vegetation, whilst two reeling Grasshopper Warblers let their presence known. A female Pied Flycatcher was seen behind Cristin whilst three Tree Pipits flew overhead. Adding to the mix was a Short-eared Owl seen on the rocks on the South End.
Much of the island was covered with Wheatear passage..
Some rather stunning males
and some less colourful females
some of our resident birds were already settled down to building nests
A bit of hirundine activity today consisted of 25 Sand Martins, 55 Swallows, and six House Martins whilst one Red-throated Diver and six Puffins were seen passing at sea. The Narrows produced one Ringed Plover, 11 Whimbrels, one Curlew, one Common Sandpiper, two Turnstones, and four White Wagtails whilst scattered around the rest of the island were one Collared Dove, one Skylark, 149 Meadow Pipits, ten Goldcrests, ten Siskins, 20 Goldfinches, 133 Linnets, and 11 Lesser Redpolls.
a scattering of White Wagtails were on the Narrows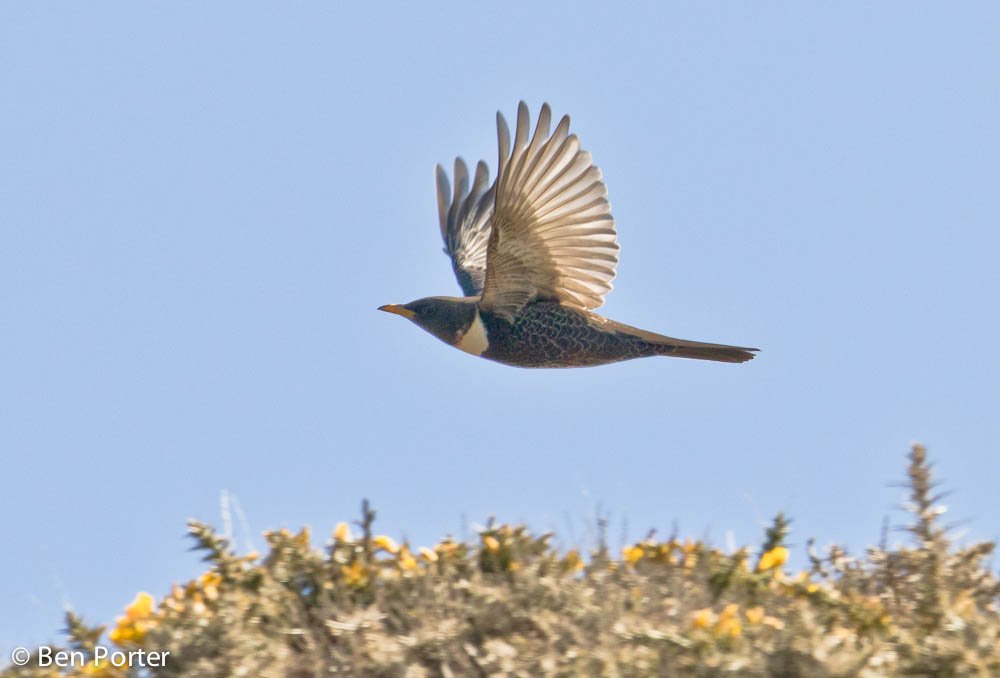 six Ring Ouzels were present on the hill above the Observatory