The blustery conditions dominated the day hampering any spring movement through the island. Once again most action seemed to be wader-centric as four Ringed Plovers, seven Dunlins, two Snipes, one Bar-tailed Godwit, 27 Whimbrels, one Curlew, one Redshank, one Common Sandpiper, and 11 Turnstones were logged.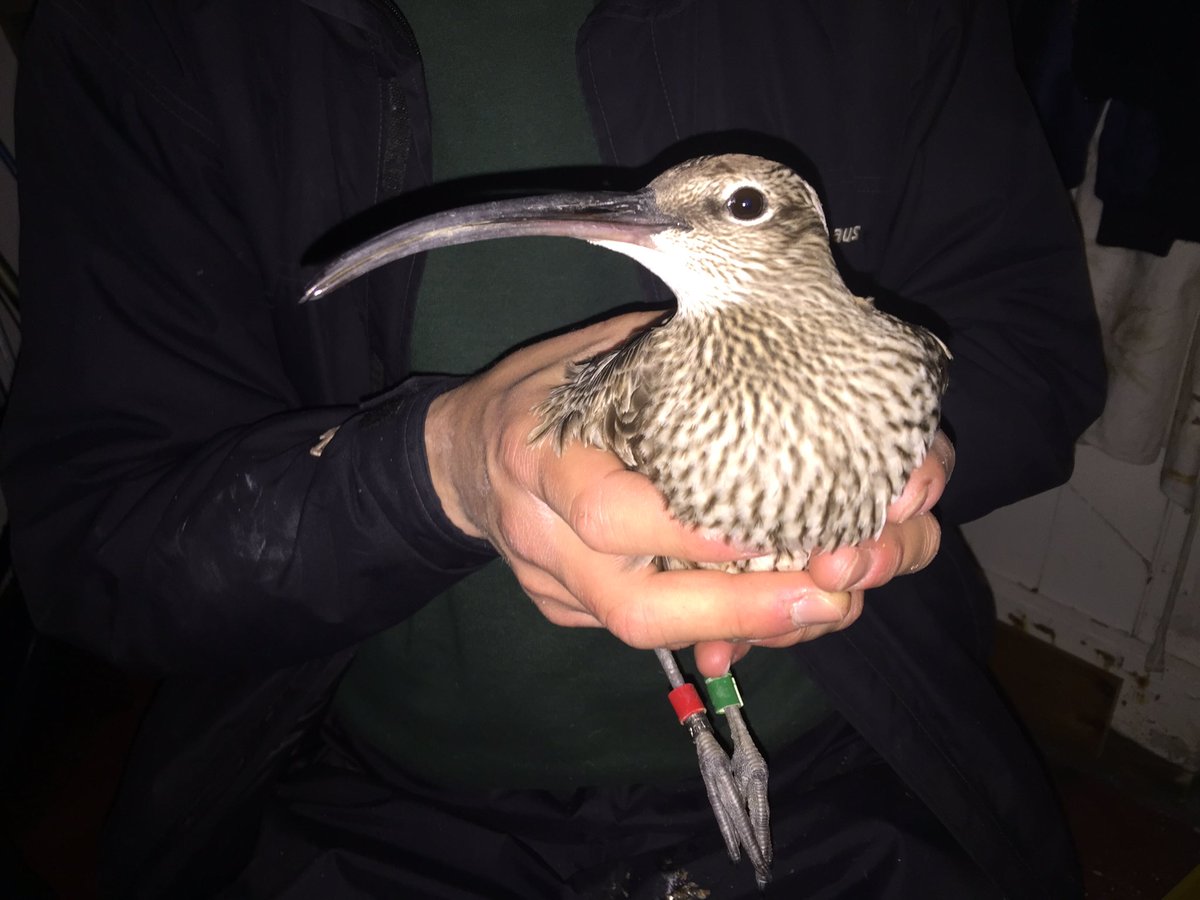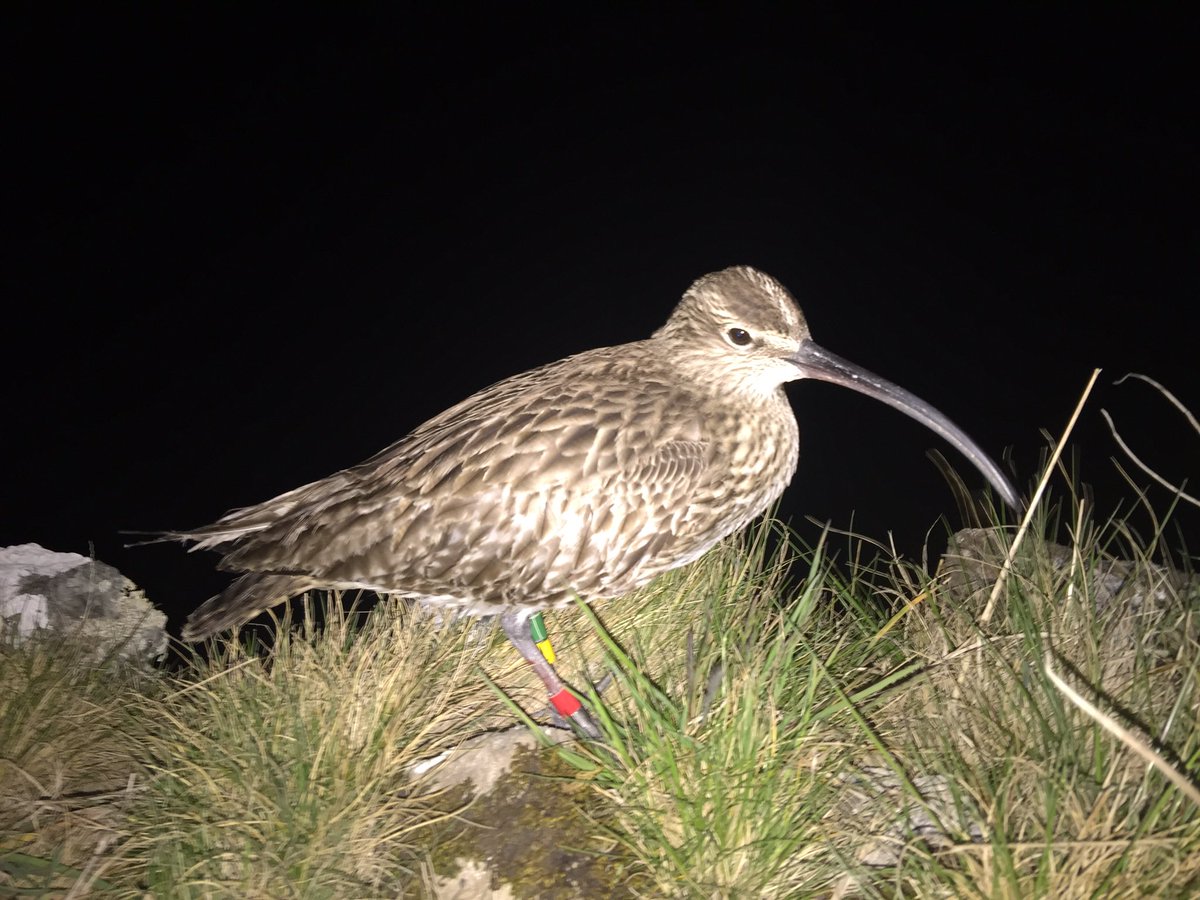 Four Whimbrels have been caught in recent nights on The Narrows. Each bird has been fitted with unique coloured rings in our ongoing project to understand their wintering areas. Keep an eye out for them on an estuary near you!
The female Ring Ouzel remained in Traeth Ffynnon with four Swallows, four White Wagtails, 30 Wheatears, one Sedge Warbler, four Blackcaps, four Chiffchaffs, six Willow Warblers, six Goldcrests, and 11 Goldfinches also seen. Sea-watching provided counts of 21 Fulmars, 256 Manx Shearwaters, and 24 Kittiwakes whizzing by over choppy seas.