A small movement and heightened activity of gulls was present today, mostly during the morning as 144
Lesser
Black-Backed
and 244
Herring
Gulls
noisily circled the mountain, forming small groups around the narrows and a small percentage appearing to head off in a southerly direction off the island. From amongst the groups of roosting gulls a juvenile
Yellow
Legged
Gull
was picked out, this fantastic find constitutes only the forth record of this species on the island since recording began and the third to be found in the last three years!
Small numbers moved off the coasts today aside from
Manx
Shearwaters
which again were present in high numbers amounting to 1658, whilst 41
Gannets
, two
Common
Scoter
, tour
Sandwich
Terns
and
80
Kittiwakes
were seen. There are slowly decreasing numbers of auks as the resident birds leave the island and head out into the open ocean with their young for the winter. A total of five
Risso's
Dolphins
were spotted throughout the day breaking the surface water with their distinctive sickle shaped dorsal fins, a lot more sightings of this fantastic cetacean can be expected over the next month or so as we enter a prime time for spotting them off the coasts of Bardsey.
Numbers of waders around the island have also dropped for the time being but good some sightings none the less. A
Lapwing
was present around the south end, 42
Turnstones
, three
Redshanks
, 38
Curlews
and singles of
Ringed
Plover
,
Purple
Sandpiper
,
Whimbrel
and
Common
Sandpiper
were noted.
A first winter
Mediterranean
Gull
dabbled off shore at one of the harbours in search of food whilst the ever present pair of adult and juvenile
Grey
Herons
stalked the shallows and rock pools.
Fantastic numbers of moths being attracted to the traps in recent weeks, a nice selection of Garden Tigers, Scalloped Oaks, True Lovers Knots, Crescent Darts, Large Yellow Underwings and Dark Arches above.
Some new arrivals around the island included the first two
Grasshopper
Warblers
of the year trapped and ringed during a mornings mist netting session in the observatory garden.
Willow
Warbler
numbers amounted to 53, of which 29 were also trapped and ringed, four
Sedge
Warblers
, a
Whitethroat
, four
Blackcaps
, two
Chiffchaffs
and three
Goldcrests
and
113
Linnets
were also present. Amongst the resident
Swallows
, of which 15 were seen, a single
Sand
Martin
and seven
House
Martins
graced the skies above the island.
A few juvenile Blackcaps around at the moment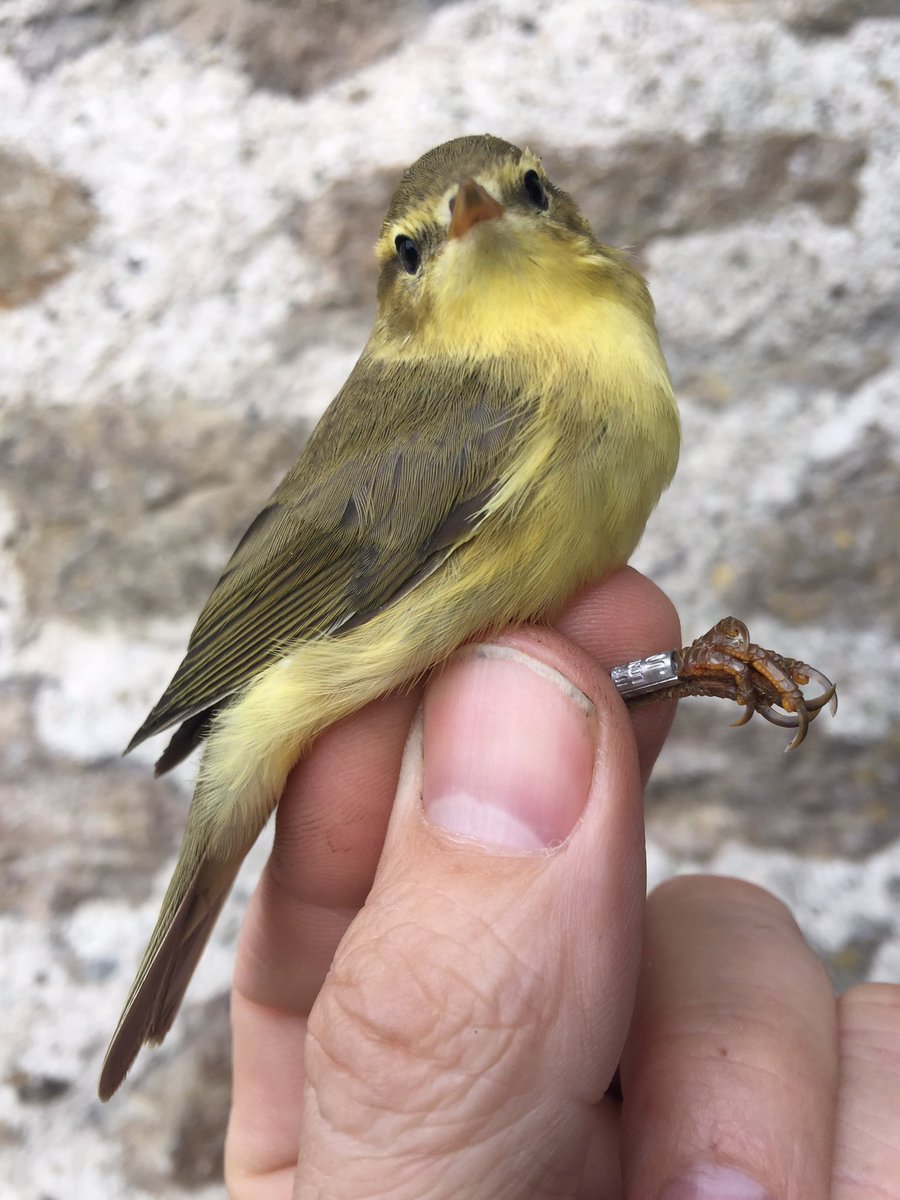 Juvenile Willow Warbler with its striking yellow underside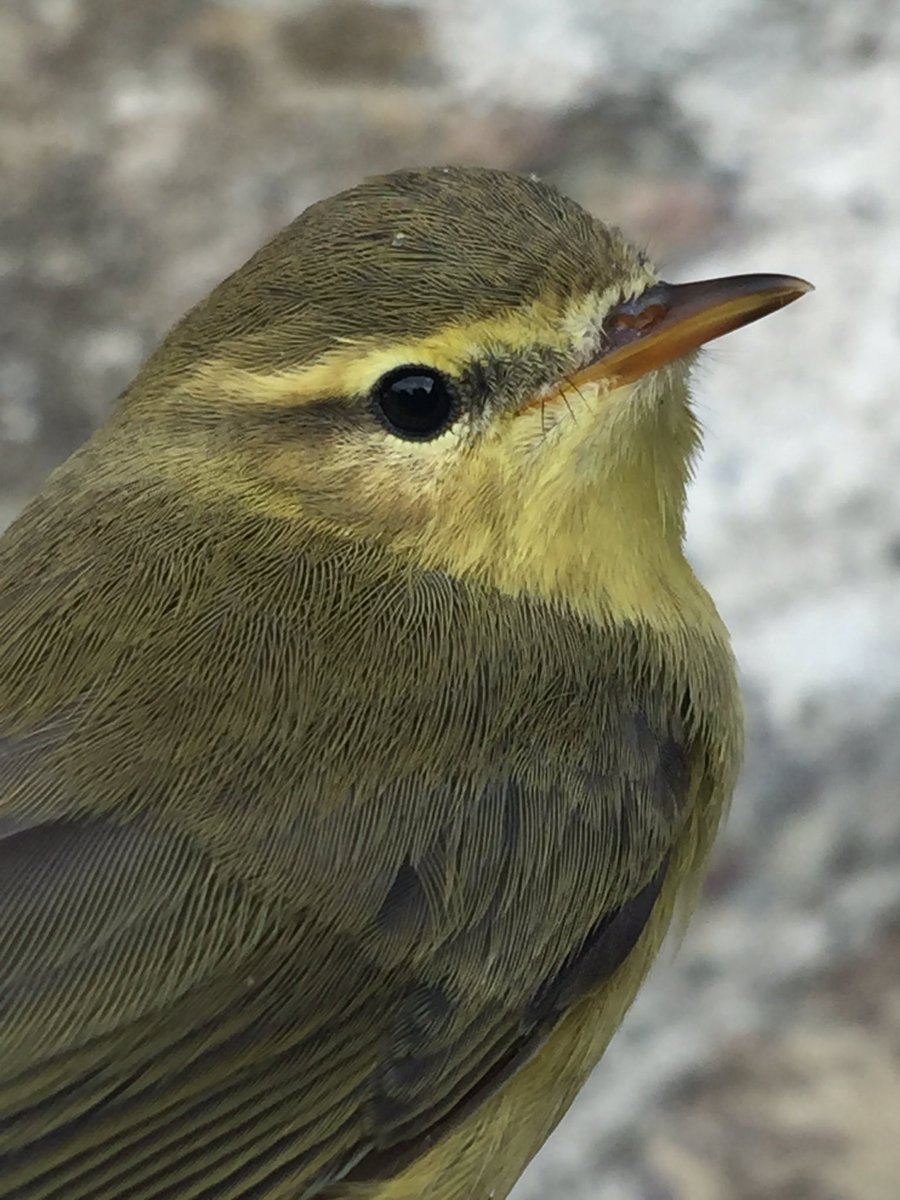 One of the 29 Willow Warblers caught in the morning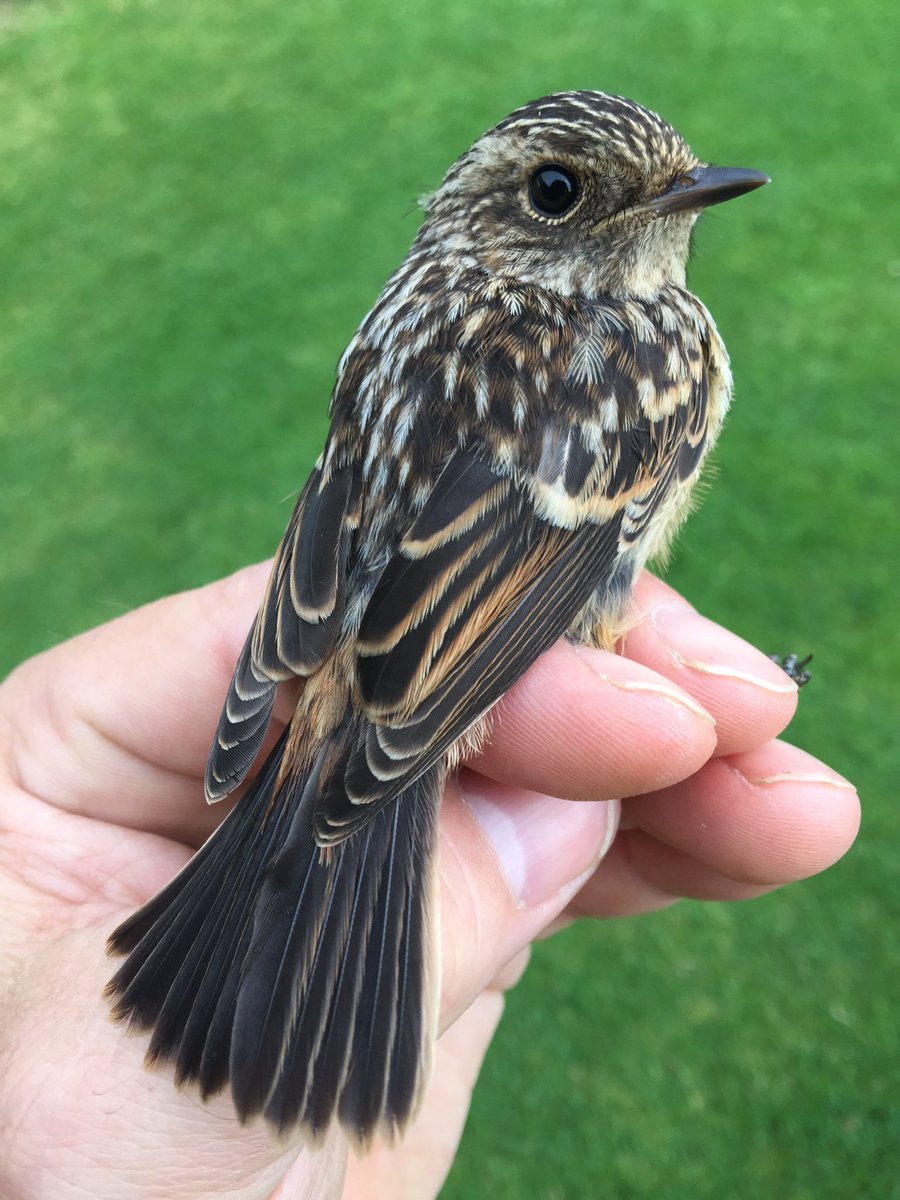 Juvenile Stonechats are present on the island at the moment in good numbers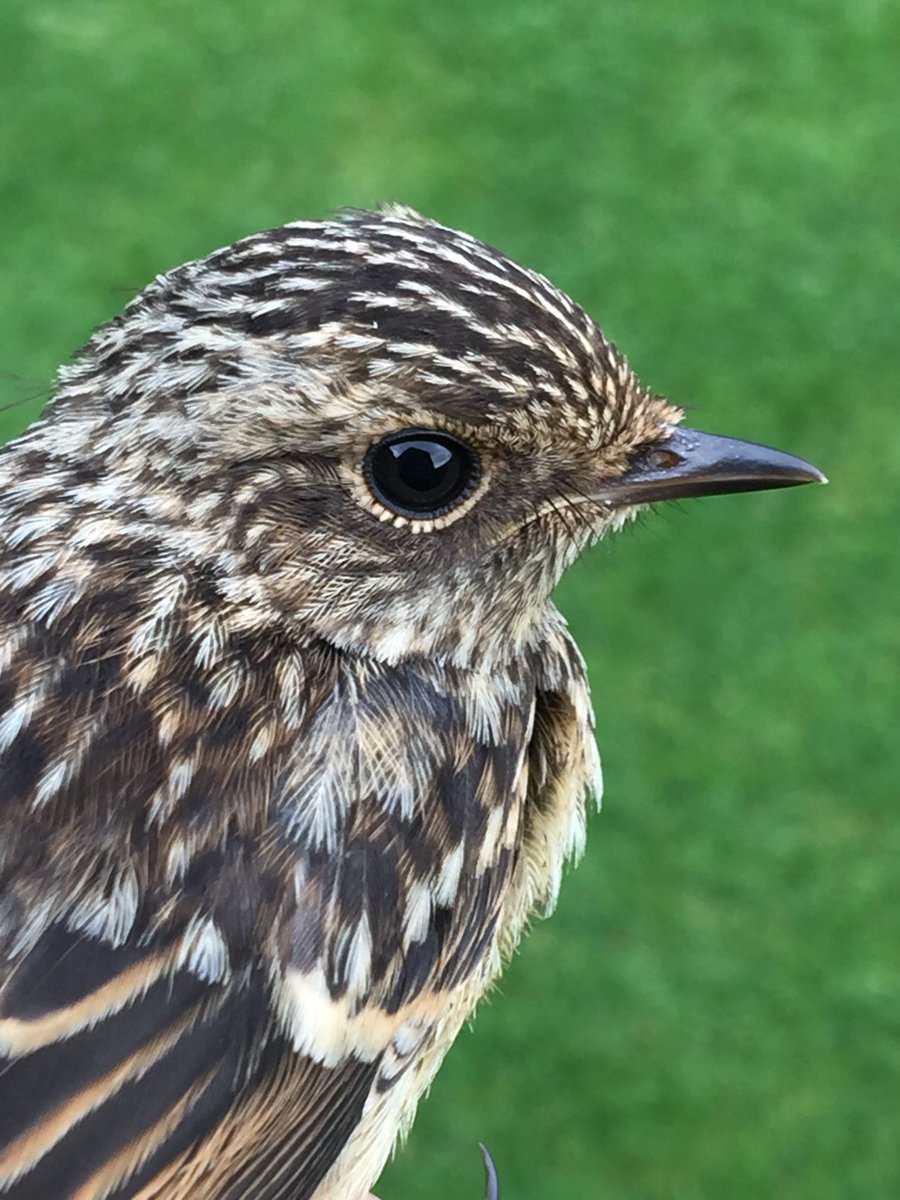 This smart individual was caught in the observatory garden