Six Risso's Dolphins off the north end of the island in the early hours was a pleasant start to a calm, showery day. Again off the coast a great numbers of Manx Shearwaters formed rafts, feeding frenzies and passed by, numbering 2,331 in total. As well as this, 11 Fulmars, 65 Gannets, two Common Scoters, 138 Kittiwakes, four Black-headed Gulls and 14 Black-tailed Godwits were seen moving out at sea.
Around the coasts of the island and in the bays were decent numbers of birds including a total of 79 Shags, five Cormorants, one Whimbrel, seven Curlew, three Dunlins, 15 Turnstones and a single Common Sandpiper, Ringed Plover and Grey Heron. Greater-black Backed Gull numbers peaked at 35 individuals, a high count and perhaps the start of a movement of this species to accompany the passage of other gulls through the island in recent days.
A docile Green-veined White amongst the crops in the north west fields during the colder early morning hours
Other notables around the island included the fluty piping "tlueet-wit-wit" of a Green Sandpiper calling over the wetlands, a Snipe flushed from the edges of one of the ponds, three Whitethroats and a fantastic continuation of Willow Warbler passage with 78 recorded, with around 30 of them ringed during the morning.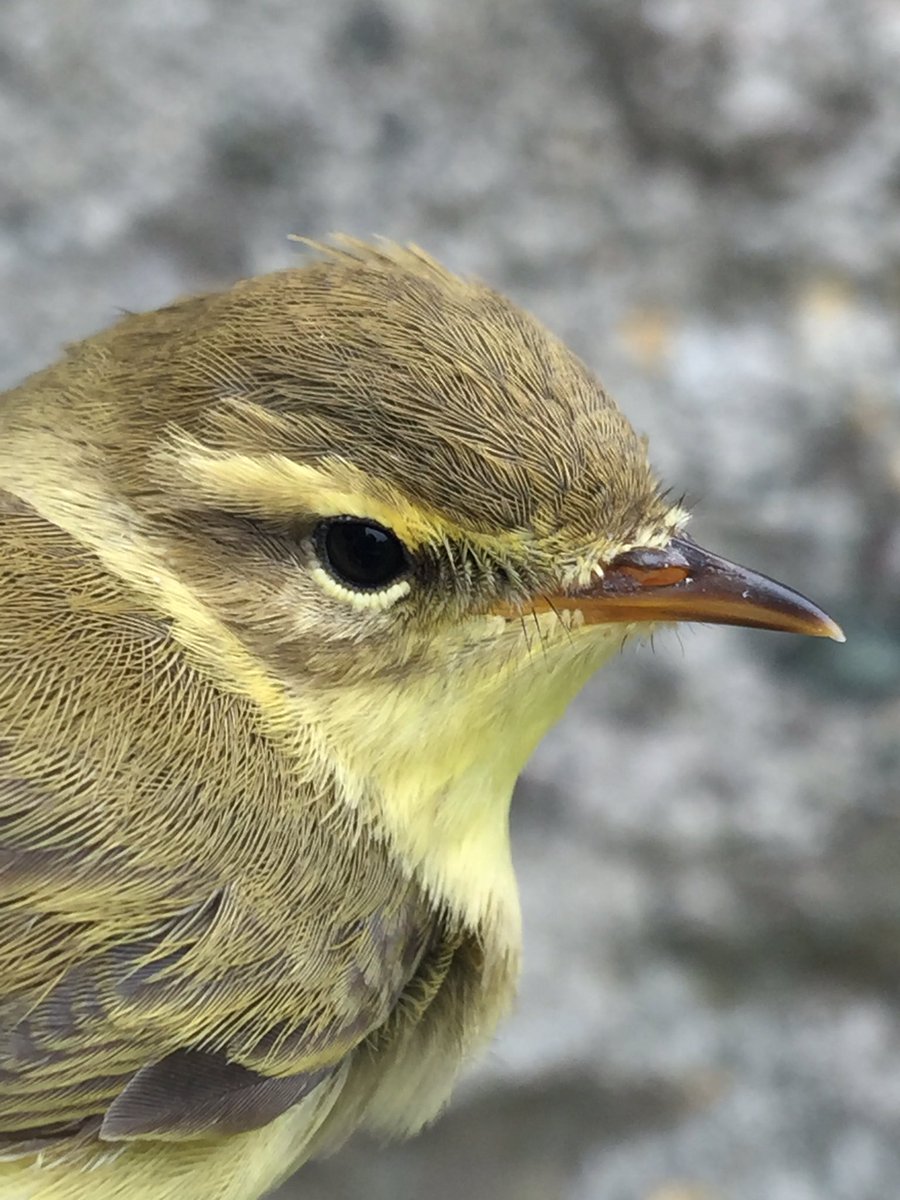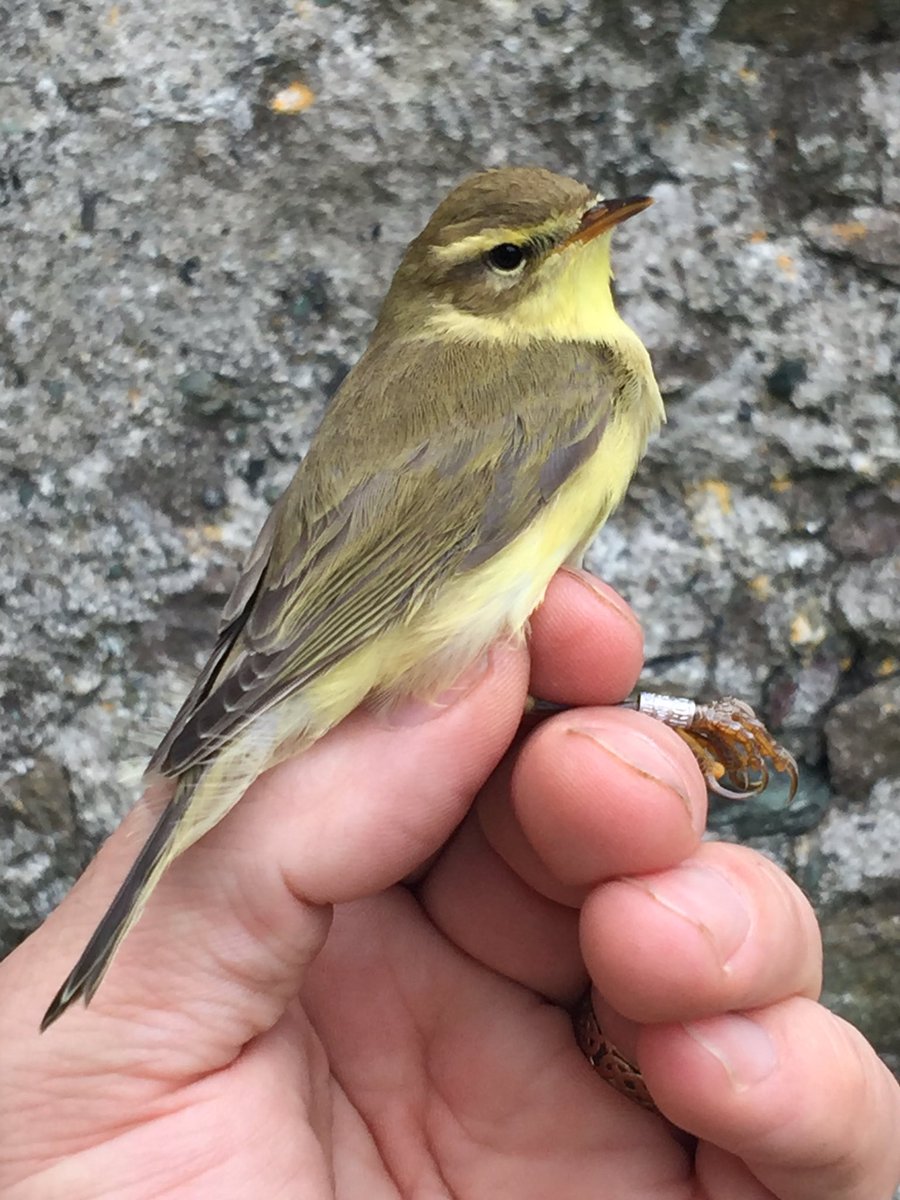 More Willow Warblers trapped, over 50 now within the past two days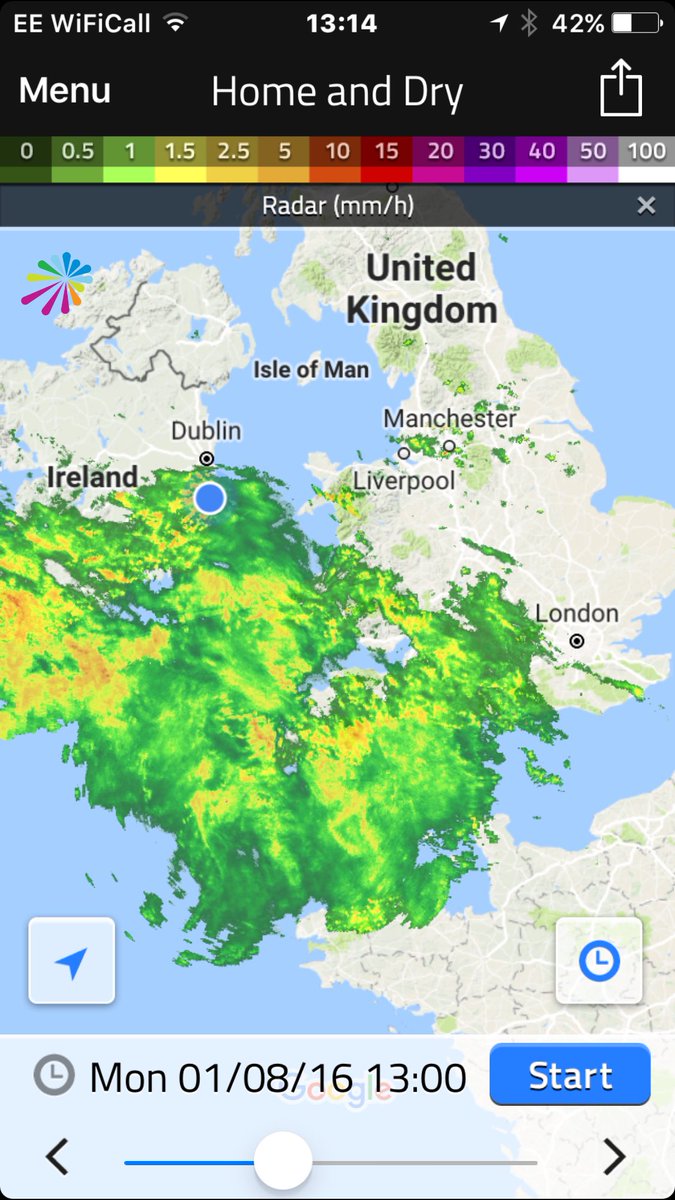 Then this happened and put a stop to it all...as they would say at Headingley, Rain Stopped Play