Another great day with a mixture of interesting island records. A pair of pristine summer-plumaged

Black-throated Divers

flying East through the Sound late morning were of particular note. A scarce bird in these parts and nearly always an autumn fly-by.
The island's 18th record of Woodlark continues to play hide-and-seek with today's sightings coming from the arable fields in the North-west. Another batch of thrush arrivals produced one Ring Ouzel, 23 Blackbirds, four Fieldfares, eight Song Thrushes, 32 Redwings, one Mistle Thrush, whilst two Kestrels and two Merlins can be found hunting across the island. Two Wheatears were on the Narrows, six Wigeons were loafing off the West Coast, and four Water Rails skulked in the withies.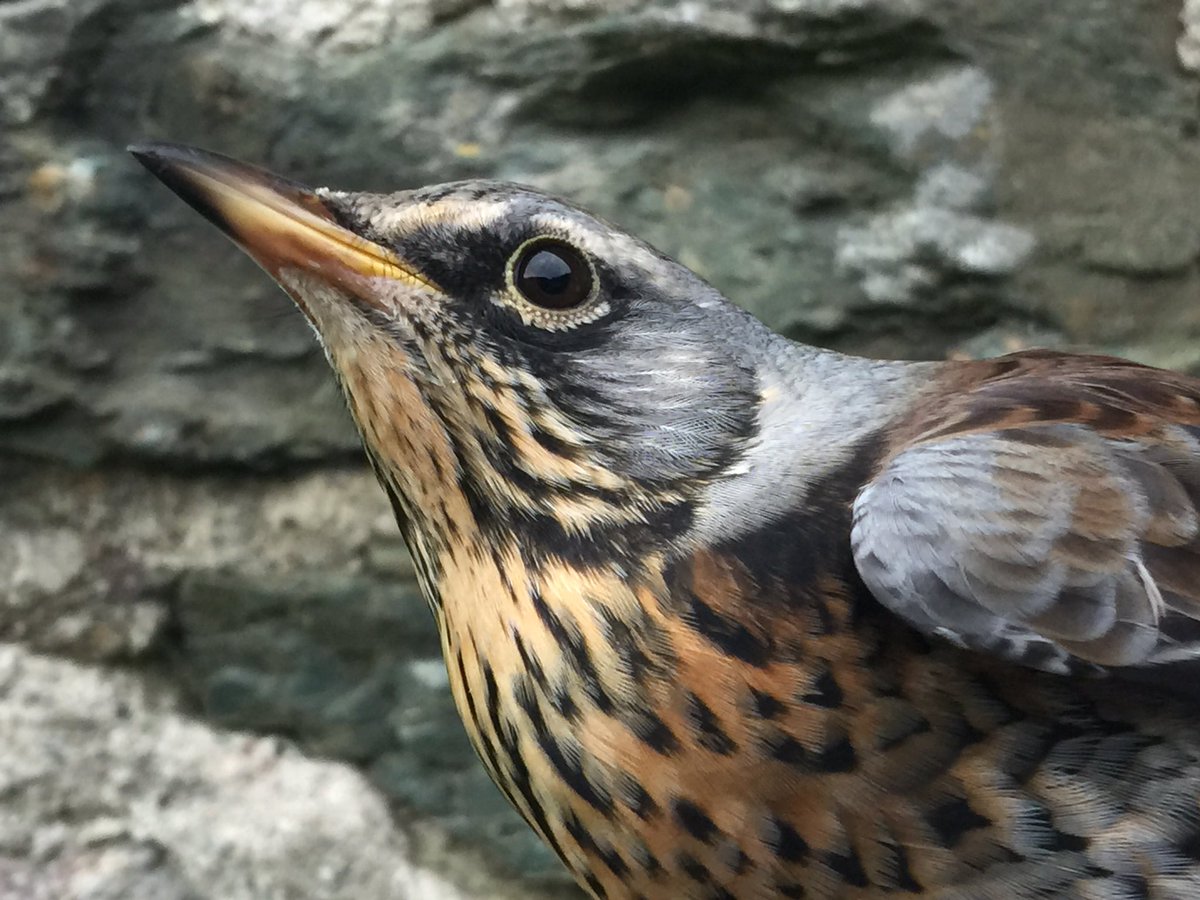 Fieldfare (above) and Redwing (below), both ringed at Cristin today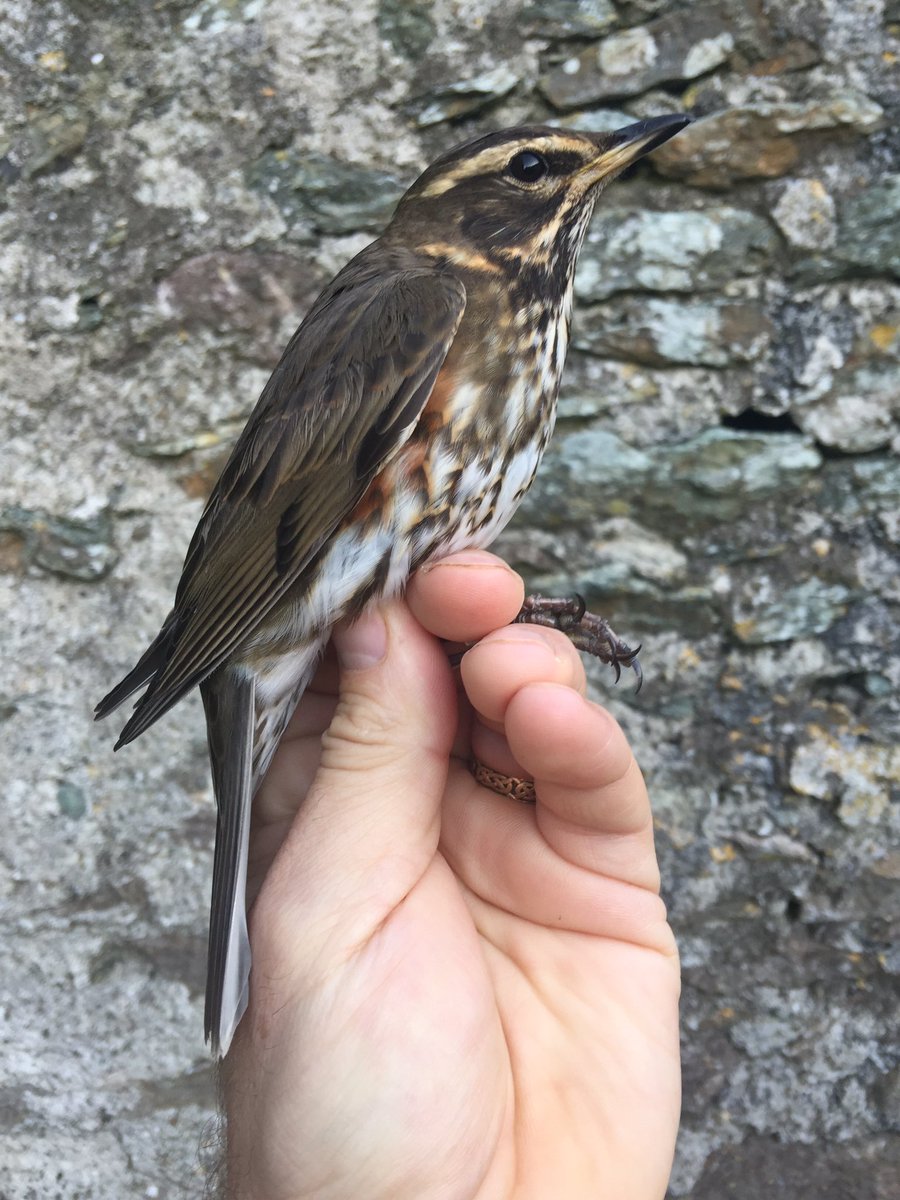 The continued arrival of

Yellow-browed Warblers

slowed today with just one present in Ty Pellaf Withy, though other warblers amounted to 12 Blackcaps, 21 Chiffchaffs, and 40 Goldcrests.
A

Richard's Pipit

south over the Mountainside towards Pen Cristin was the highlight of overhead passage though a late Swallow was also notable. A single Grey Wagtail called over whilst finch passage totalled 30 Chaffinches and two Bramblings. Highlights wader-wise today include a Golden Plover, two Purple Sandpipers, and the lingering Bar-tailed Godwit.