Winds persisted to blow from the east today, and teamed with thick cloud cover it held promises of rare eastern birds blown off course. The day provided just that! A
Radde's Warbler
was found in the morning at Plas Withy, following some brief, but close views, the bird disappeared into the undergrowth. Despite extensive searching, the bird wasn't relocated again until the afternoon, when it reappeared at Nant. The nets were opened and shortly thereafter the bird was caught and duly processed. This constitutes only the sixth record for Bardsey and the ninth for Wales!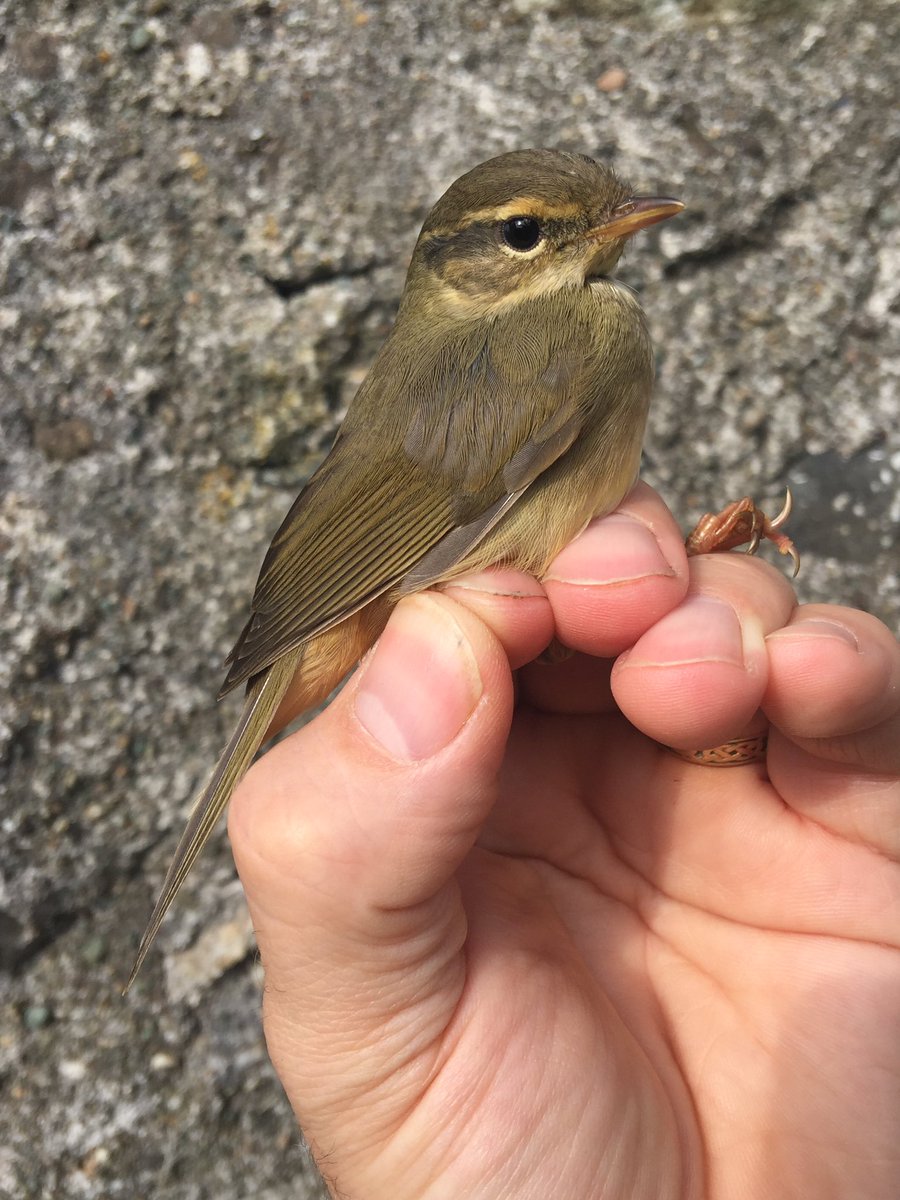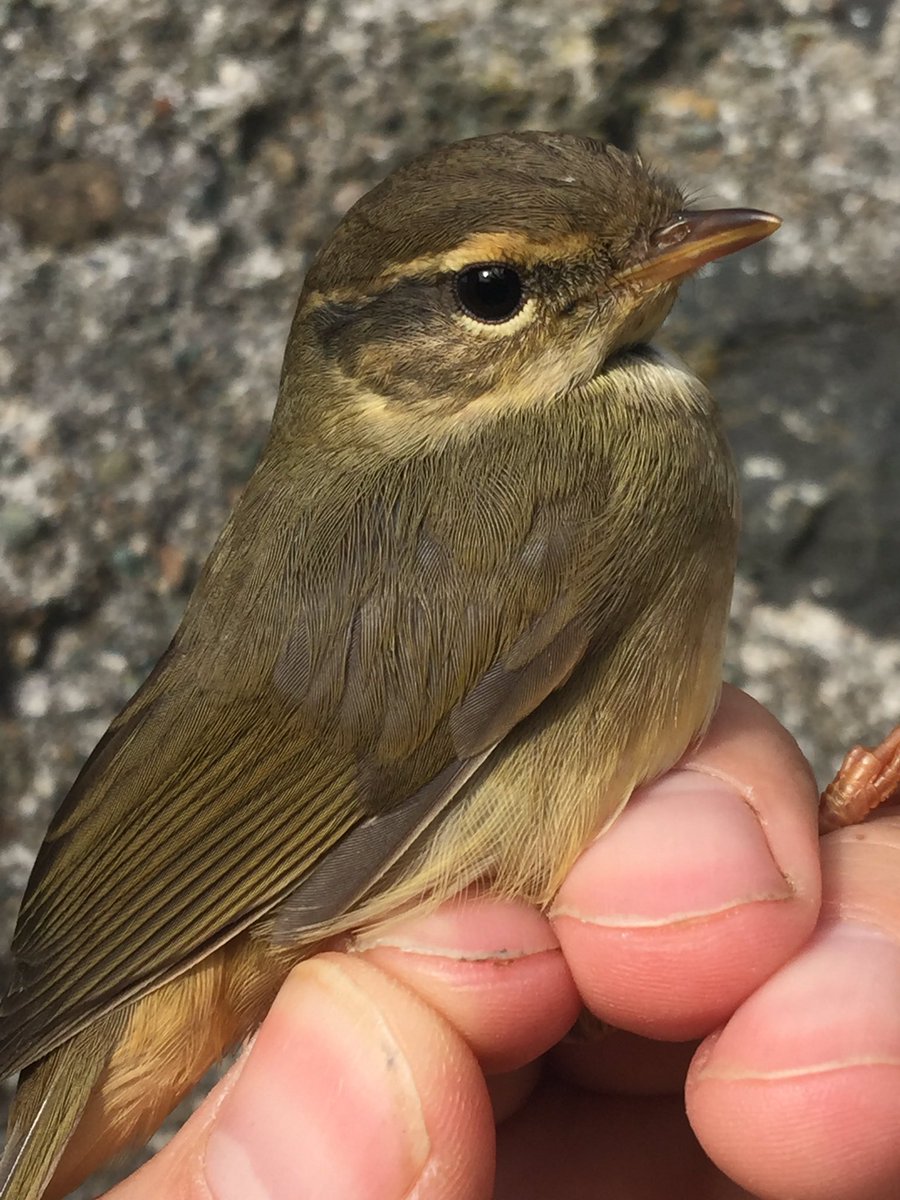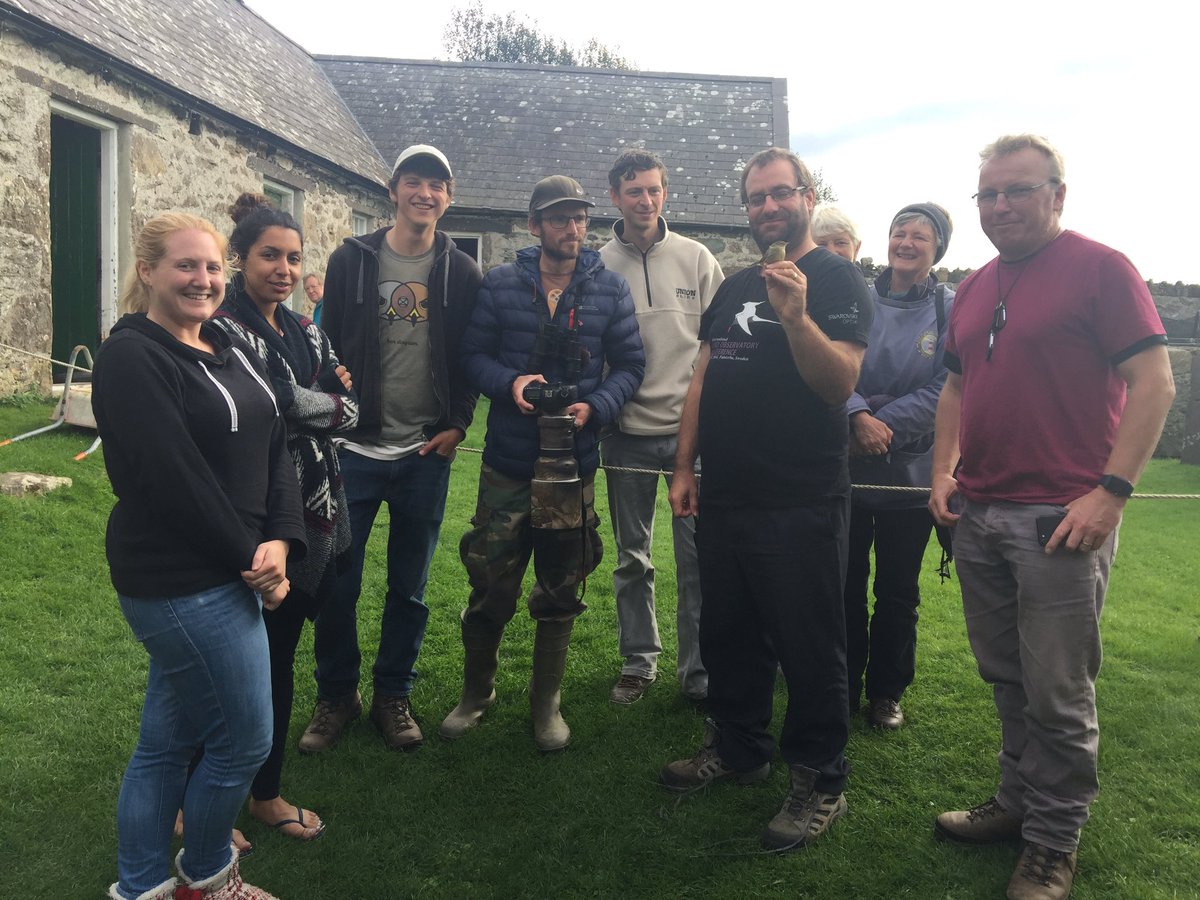 Seawatching was reasonably productive today, despite calm conditions a Pintail, an Eider, 13 Common Scoters, a Great Skua and 86 Razorbills were recorded, largely being seen of the South End.
A
Merlin
was still present on the island hunting any of the smaller passerines. Whilst two
Water Rails
were heard squealing in the Withies and four
Snipes
were flushed from the Wetlands. Three
Skylarks
and eight
Grey Wagtails
migrated over the island as well today. Thrushes continue to pass through the island, some stopping, resting and feeding and others just moving through to their wintering grounds. Thrush totals consisted of 17
Blackbirds
, two
Fieldfares
, six
Song Thrushes
and eight
Redwings
. Warblers are also still migrating through the island, five
Blackcap
, five
Yellow-browed Warblers
, 10
Chiffchaffs
, one
Willow Warbler
and 28
Goldcrests
were on the island today. Also of note were a party of
Coal Tit
numbering three individuals which are the first of the autumn.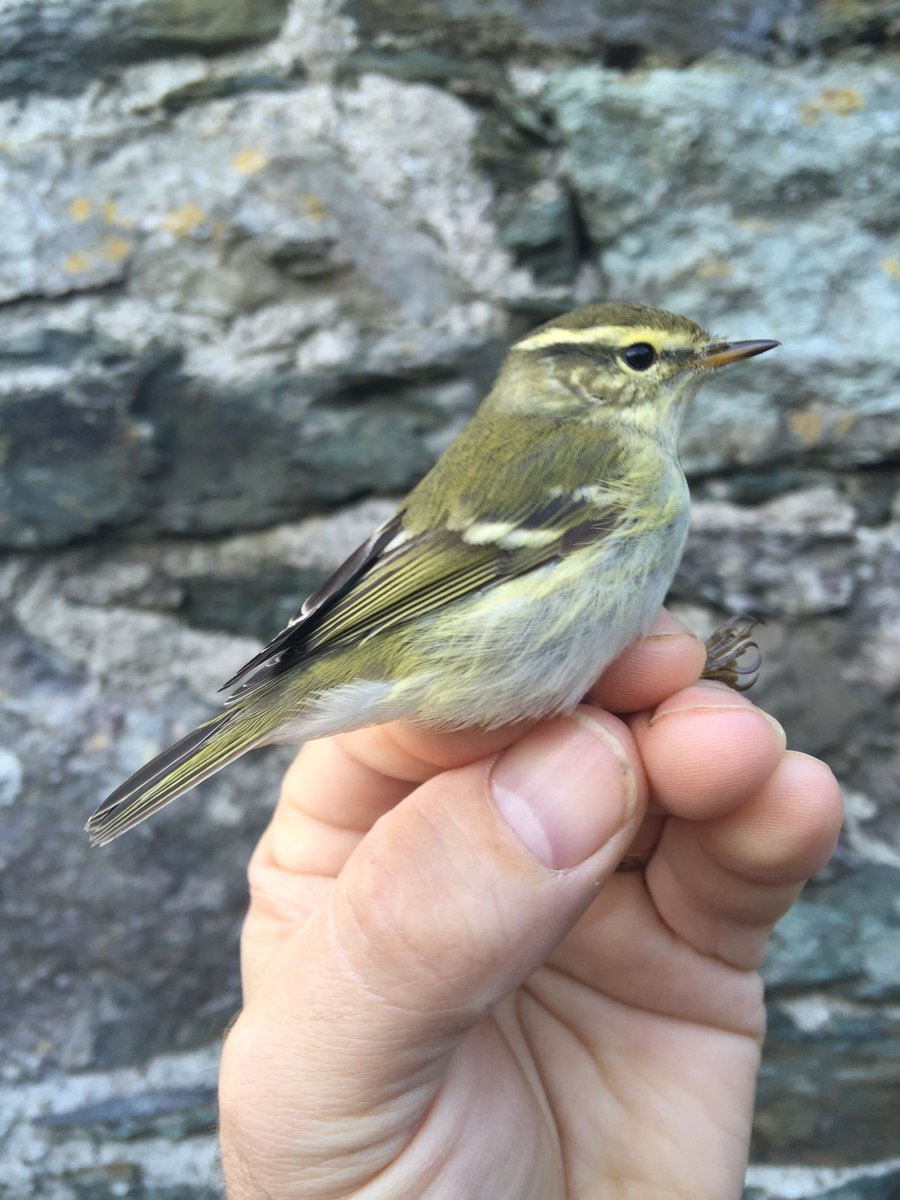 And one of the five Yellow-browed Warblers seen today
The
Hooded Crow
lingered, being seen on the South End and North West Fields. Finches are also starting to grow in number now, 63
Chaffinches
, one
Brambling
, 19
Siskins
, one
Lesser Redpoll
and a
Bullfinch
were all logged. Three
Reed Buntings
were also seen today which mark the beginning of migration for this species, which should increase in number of the next few weeks.