It was an utterly grim day on the island, with wind speeds of over 70 mph making it difficult to stay upright, let alone see what birds were braving the elements. A
Black Redstart
was seen sheltering under a rock on the west side of The Narrows in the morning, and four
Chiffchaffs
sought shelter in the depths of the Plantation, along with Ten
Goldcrests
. A
Dunlin
, a
Whimbrel
and two
Ringed Plovers
were present around the Narrows.
Lesser Black-backed Gull above the ferocious seas
The first Dunlin of the month was sheltering with the pair of Ringed Plovers on the Narrows
The pair of Ravens were first observed carrying nesting material towards the East side around a month ago. In recent days, the pair have been flying back and forth from the lambing paddocks carrying food presumably to feed their chicks.
Meadow Pipit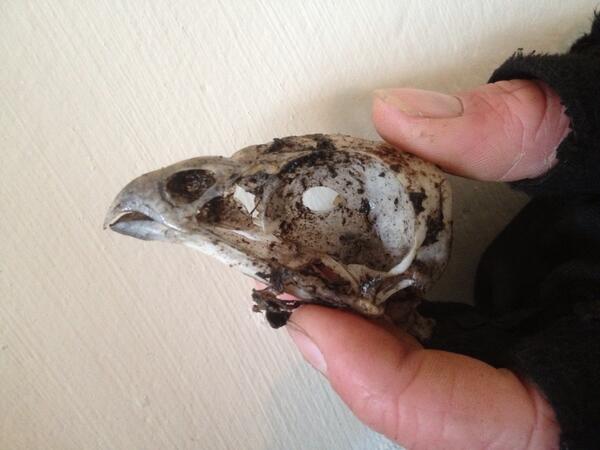 This skull was first found about a month ago on the mountainside above Cristin. (c) Steve Stansfield
In case anyone was wondering, the skull belongs to one of these...