Yellow-browed Warblers

continue to arrive with SIX found on Bardsey today. A fantastic total for Wales and part of a widespread influx of this species into Britain. Other interesting highlights of the day include a Mistle Thrush at Cristin, two Ring Ouzels, and a Great Spotted Woodpecker at Nant, one Whinchat on the South End, two Firecrests, and 19 Wigeons, 15 Teals, 14 Arctic Skuas, and three Great Skuas out at sea.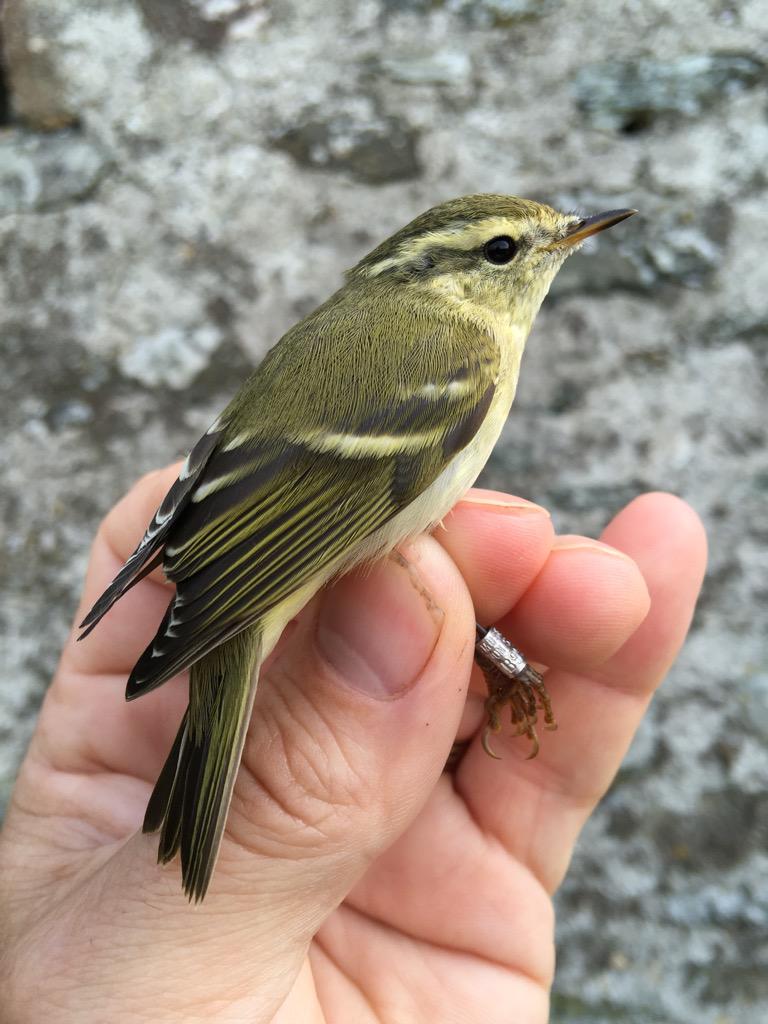 A minimum of six Yellow-browed Warblers were seen, including two that were trapped and ringed
A selection of the huge variety of other species recorded today include one Red-throated Diver, 16 Manx Shearwaters, 57 Gannets, two Grey Herons, 12 Common Scoters, four Buzzards, one Kestrel, two Merlins, six Ringed Plovers, two Sanderlings, four Purple Sandpipers, four Dunlins, one Snipe, two Whimbrels, 20 Turnstones, four Mediterranean Gulls, 452 Black-headed Gulls, 25 Common Gulls, 1440 Kittiwakes, six Guillemots, 790 Razorbills, one Collared Dove, 14 Skylarks, 21 Swallows, 134 Meadow Pipits, four Grey Wagtails, 15 Wheatears, one Song Thrush, one Reed Warbler, two Garden Warblers, nine Blackcaps, 63 Chiffchaffs, 69 Goldcrests, two Spotted Flycatchers, 17 Coal Tits, five Great Tits, one Hooded Crow, one Starling, six Siskins, 25 Goldfinches, and two Lesser Redpolls.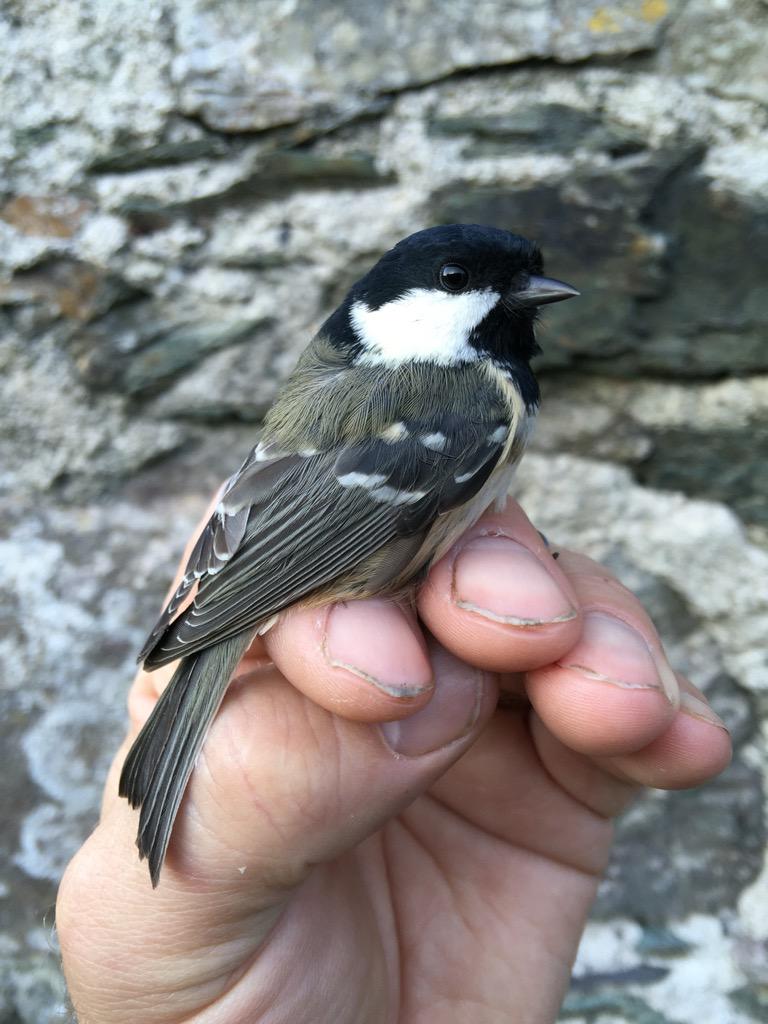 The Coal Tit invasion continues with nine trapped and ringed and a minimum of 15 on the island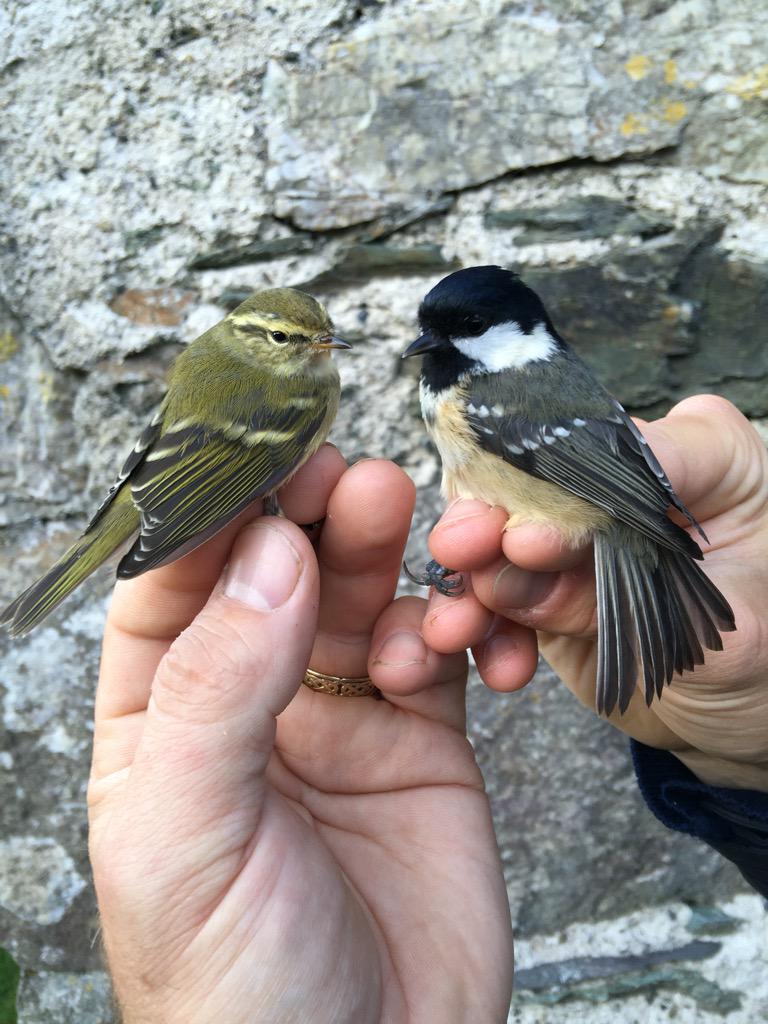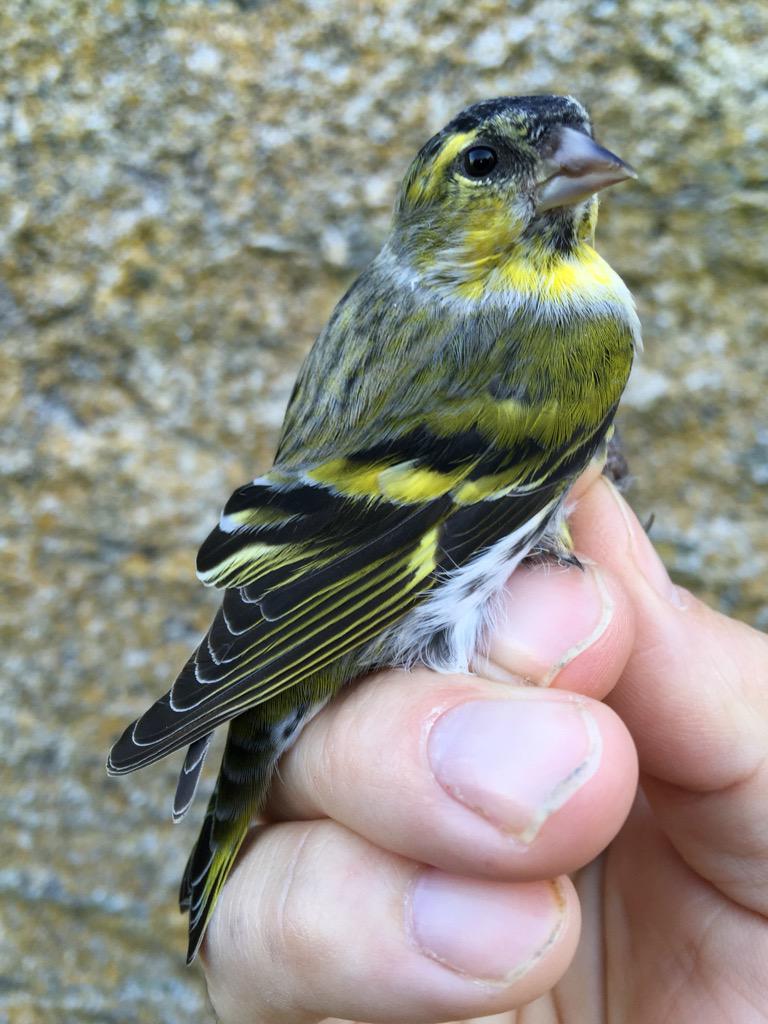 Thousands of Siskins have arrived in the UK along the south-east coast (mainly Kent), a few have reached Bardsey including this smart male.
Spotted Flycatchers were at Cristin and Nant
A single Snipe shot around the Lowlands