Another day, another

Kingfisher

! The third record of the year was seen briefly on the South End before moving to The Narrows and finally the West Coast.
The main talking point of the day however was the overnight arrival of Short-eared Owls with a minimum of
14 present. The majority of birds were favouring the bracken on the Mountainside. Also on the Mountain was the rather brief
female/immature Hen Harrier found early in the morning. Further birds of prey amounted to four Sparrowhawks, three Buzzards, two Kestrels, plus three Merlins, and coupled with the resident Little Owls and Peregrines, made for an rather uncomfortable day for migrant passerines!
Coal Tits are still arriving on a daily basis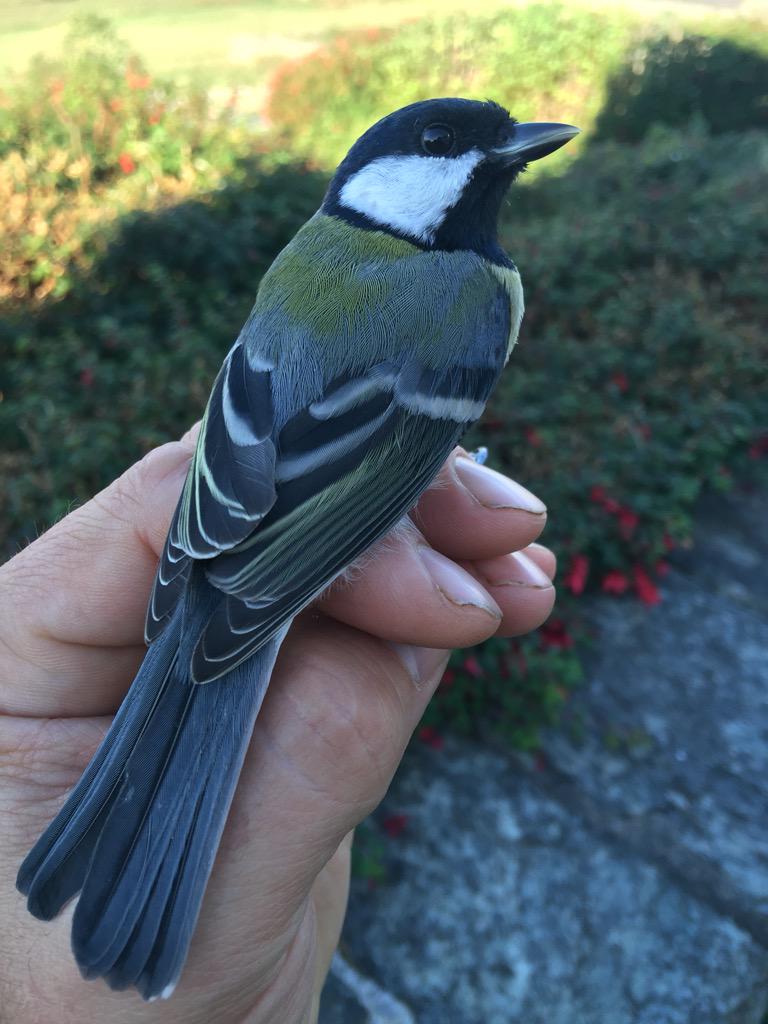 Great Tits and Blue Tits are arriving frequently too
The highlight of a morning's ringing session was a dapper male Bullfinch caught in the Withies (below). The third of this scarce island visitor to be caught on Bardsey this year.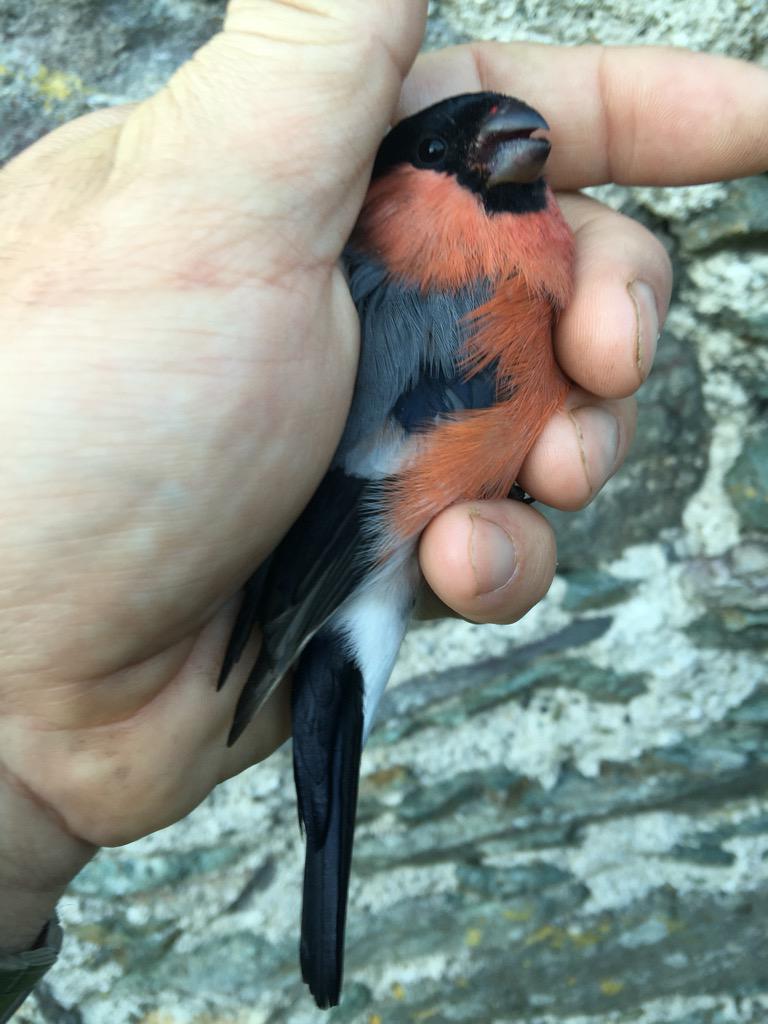 A fine selection of other migrants recorded include 71 Gannets, 34 Shags, one Grey Heron, three Teals, three Common Scoters, three Water Rails, two Purple Sandpipers, one Snipe, one Whimbrel, two Great Skuas, 32 Mediterranean Gulls, 1500 Black-headed Gulls, 42 Common Gulls, 450 Kittiwakes, five Skylarks, one
Swallow
, three Grey Wagtails, two Wheatears, one Ring Ouzel, 45 Blackbirds, 20 Fieldfares, 24 Song Thrushes, 59 Redwings, three Blackcaps, eight Chiffchaffs, 30 Goldcrests, two Firecrests, five Coal Tits, three Great Tits, 29 Choughs, 19 Rooks, 33 Carrion Crows, one Hooded Crow, five Ravens, 17 Starlings, 125 Chaffinches, nine Bramblings, three Greenfinches, four Siskins, 22 Goldfinches, seven Lesser Redpolls, and three Reed Buntings.
Reasonable numbers of Starlings were seen this morning
Two Firecrests were still at Nant
And the Choughs continue to be omni-present!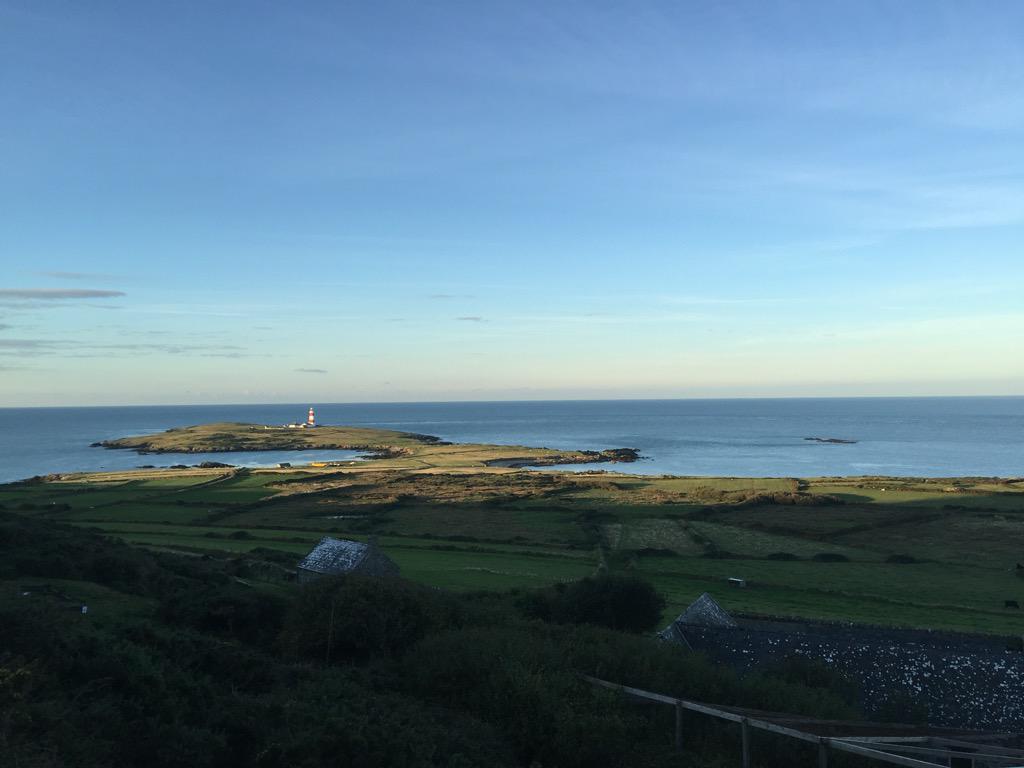 The mornings have been fantastic for well over a week now